(our latest steps): We are thankful for firsts!
December 16, 2015
What an amazing month it has been having the eight Ethiopian children and Hilina on campus in Windsor in Colorado!
They've jumped right into "swing" of things!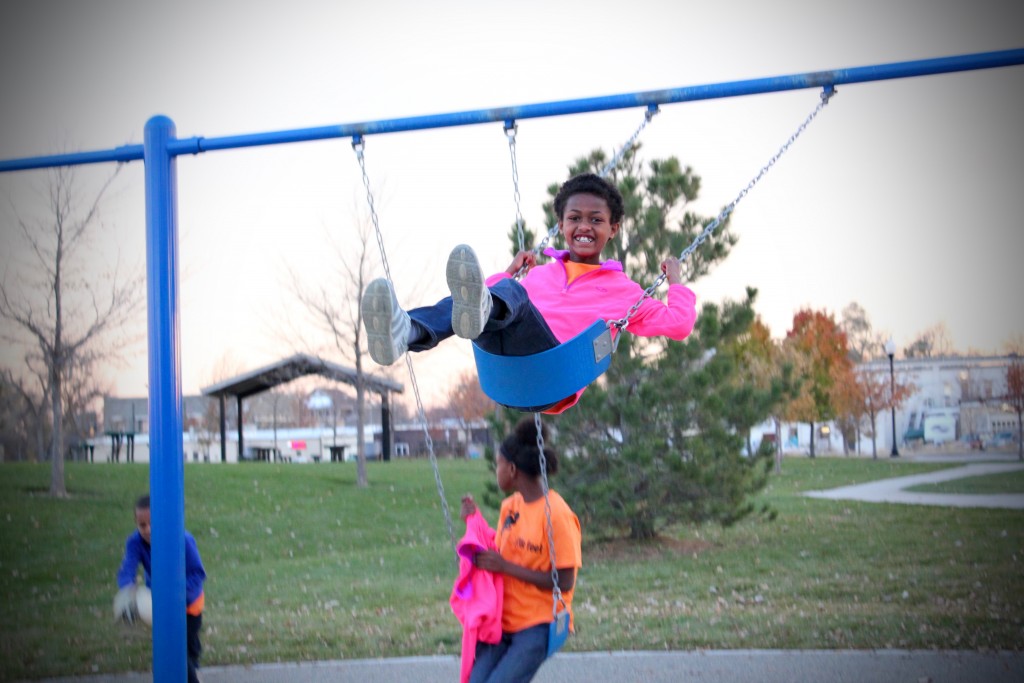 Dereshaye smiling as she reaches high in the sky at the park!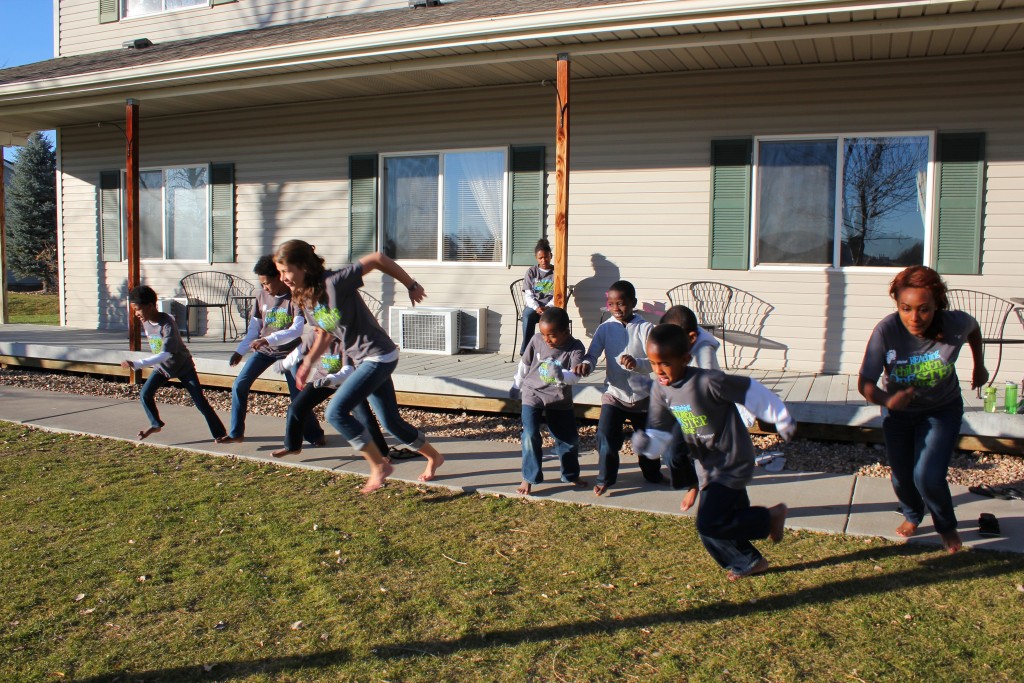 On your mark, get set, go! Some barefeet exercise on an unusually warm
November afternoon in Colorado!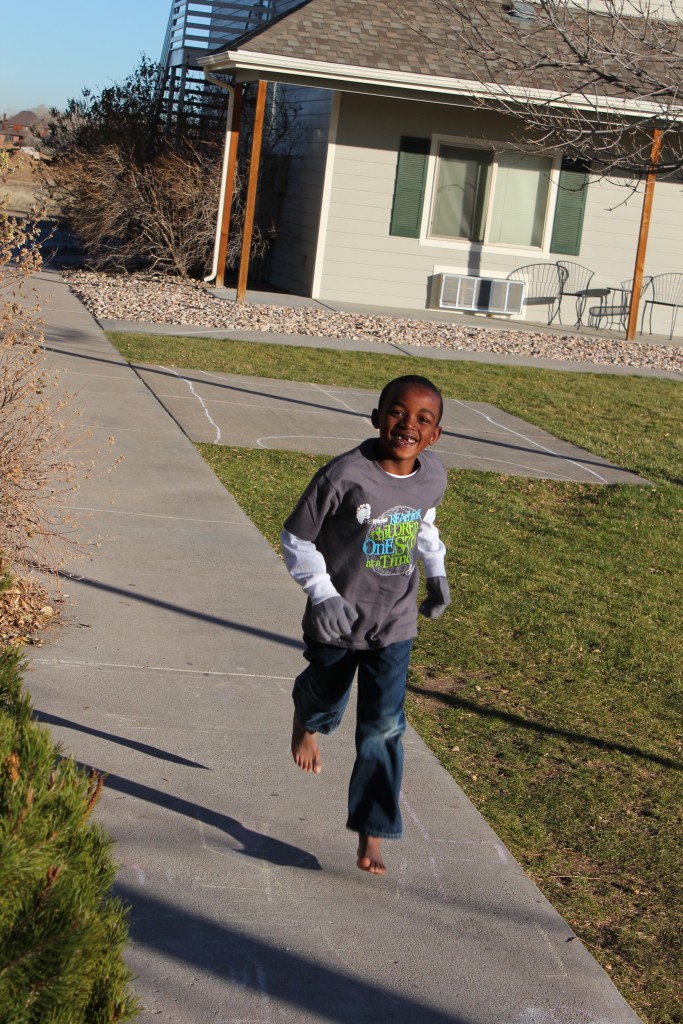 Sunny smiles from Biruk S! 


Joy and happiness from Biniyam!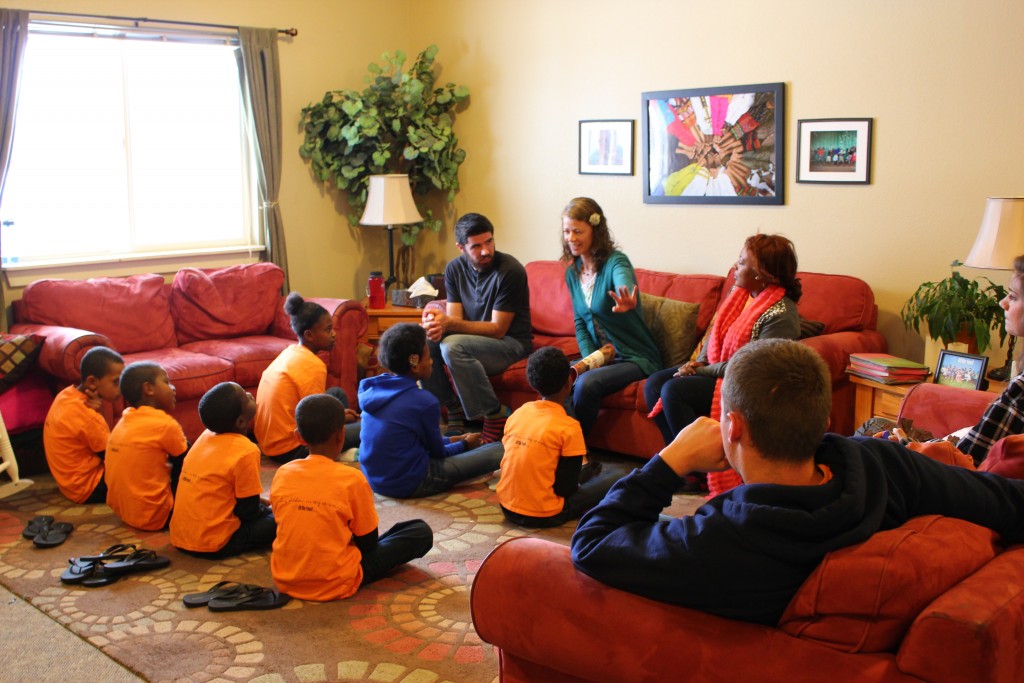 First morning devotion in the United States!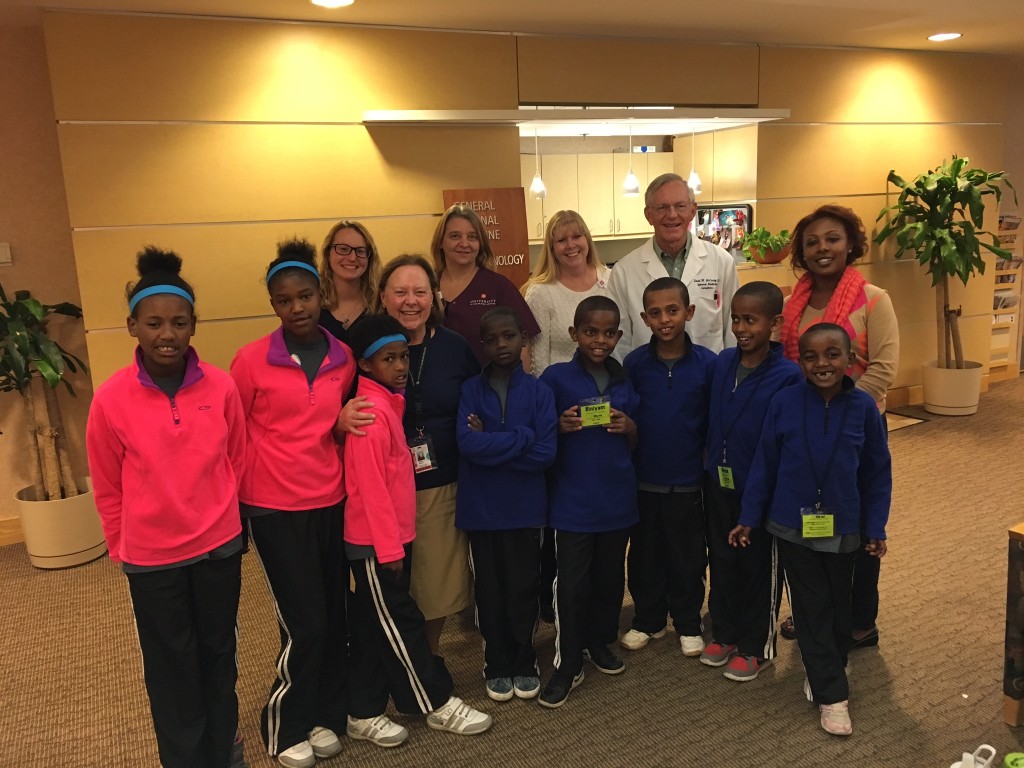 First doctor's appointment with Dr. Dave and Dr. Sue!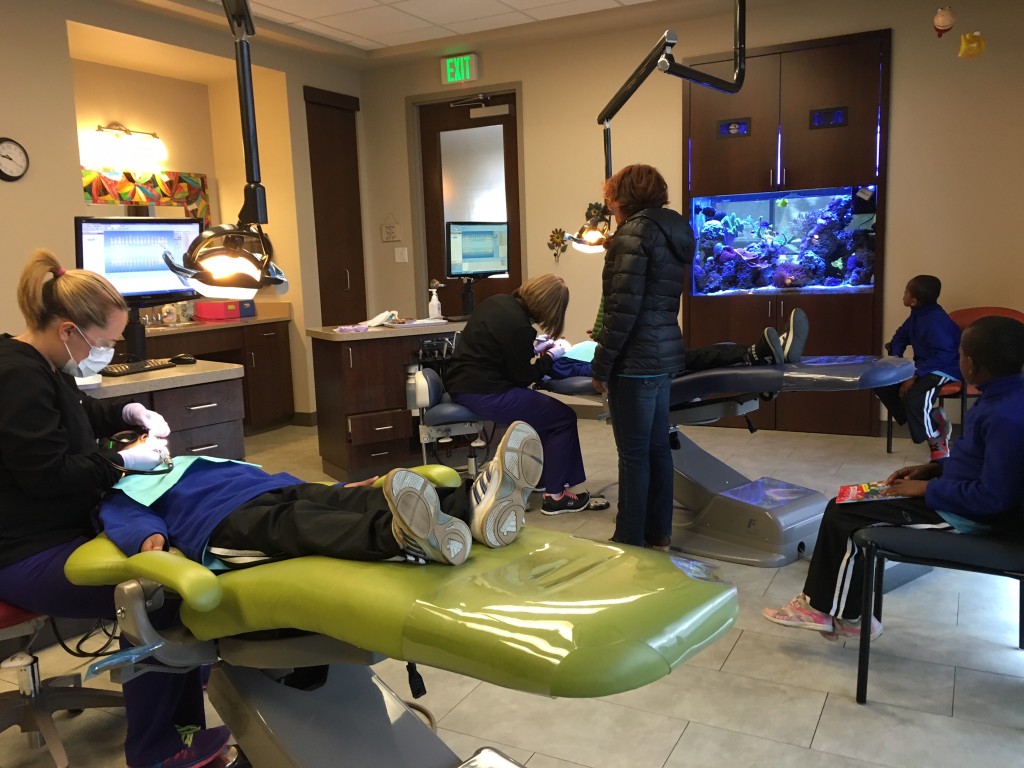 And we can't forget about those pearly whites!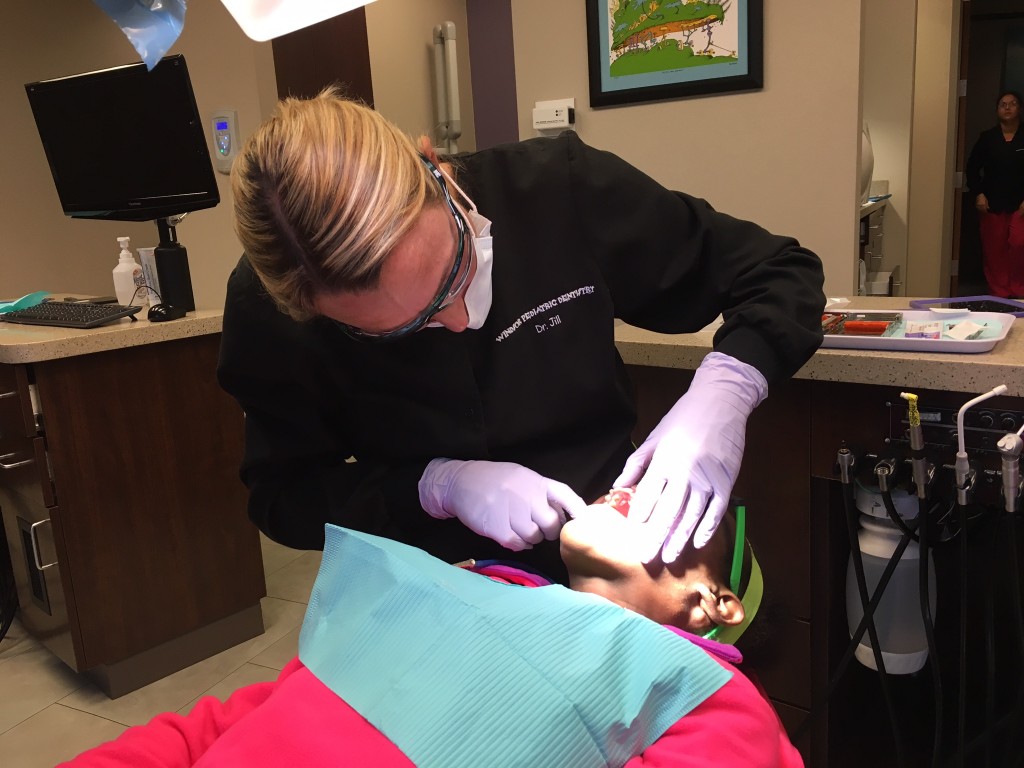 Thank you Dr. Jill!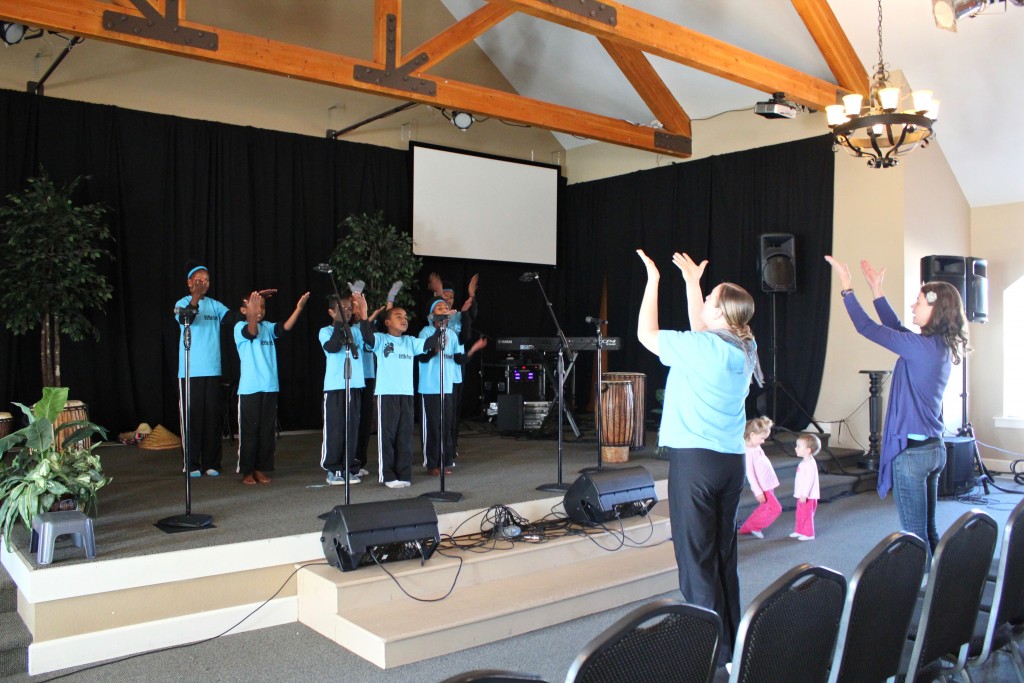 The children's first official choir rehearsal with Auntie Christa!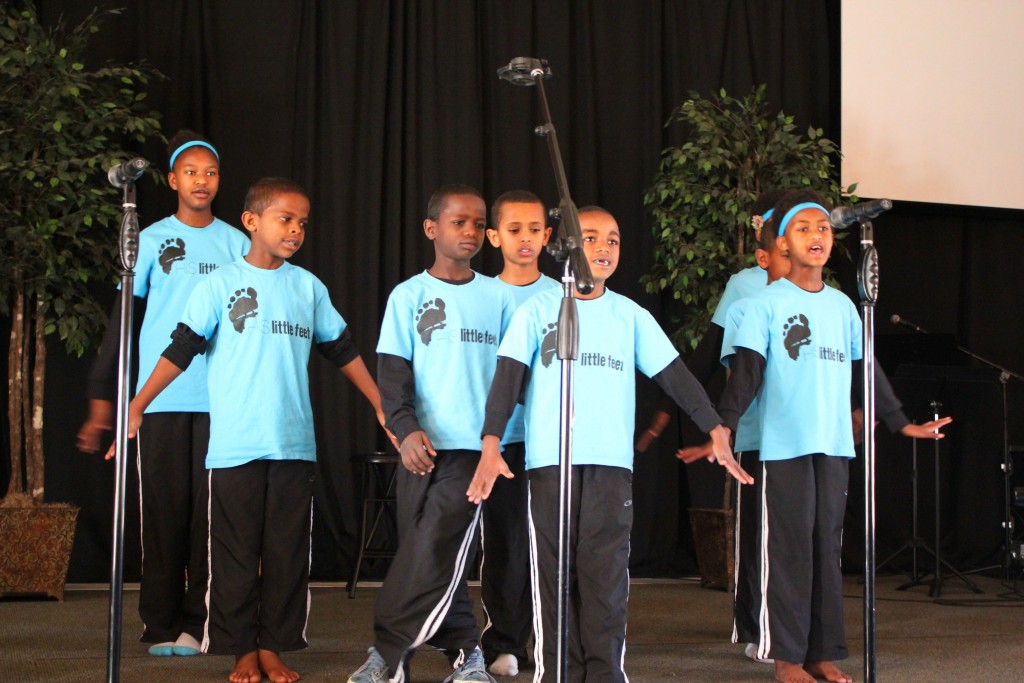 There's lots of beautiful choreography to learn!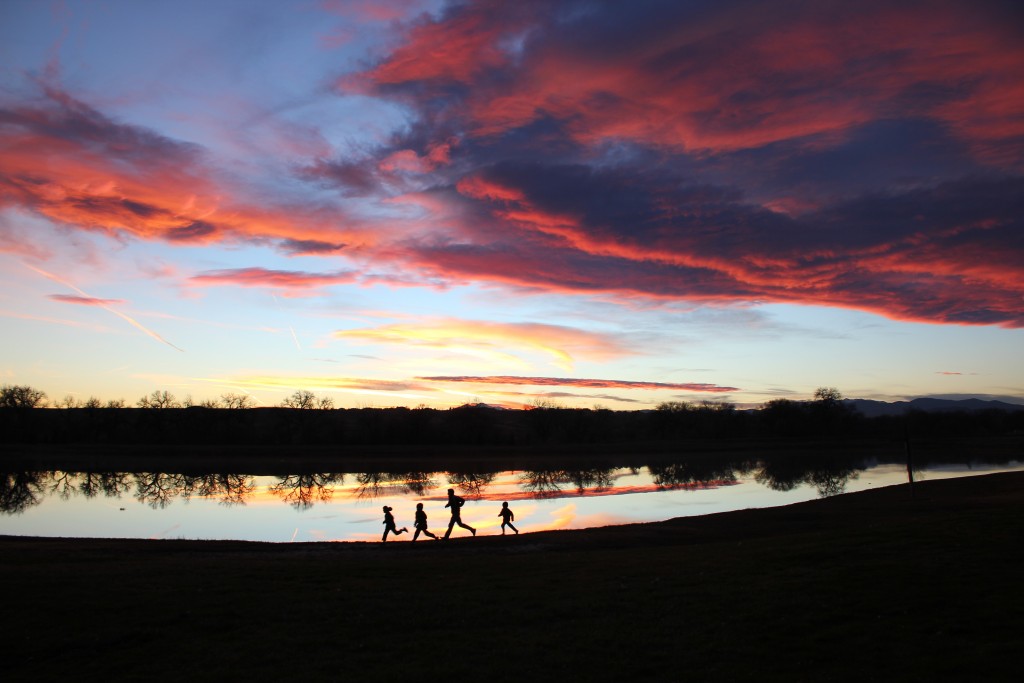 A beautiful evening stroll along the lake at Ellerslie!
We are so blessed to have our campus based here in breath-taking Windsor, Colorado!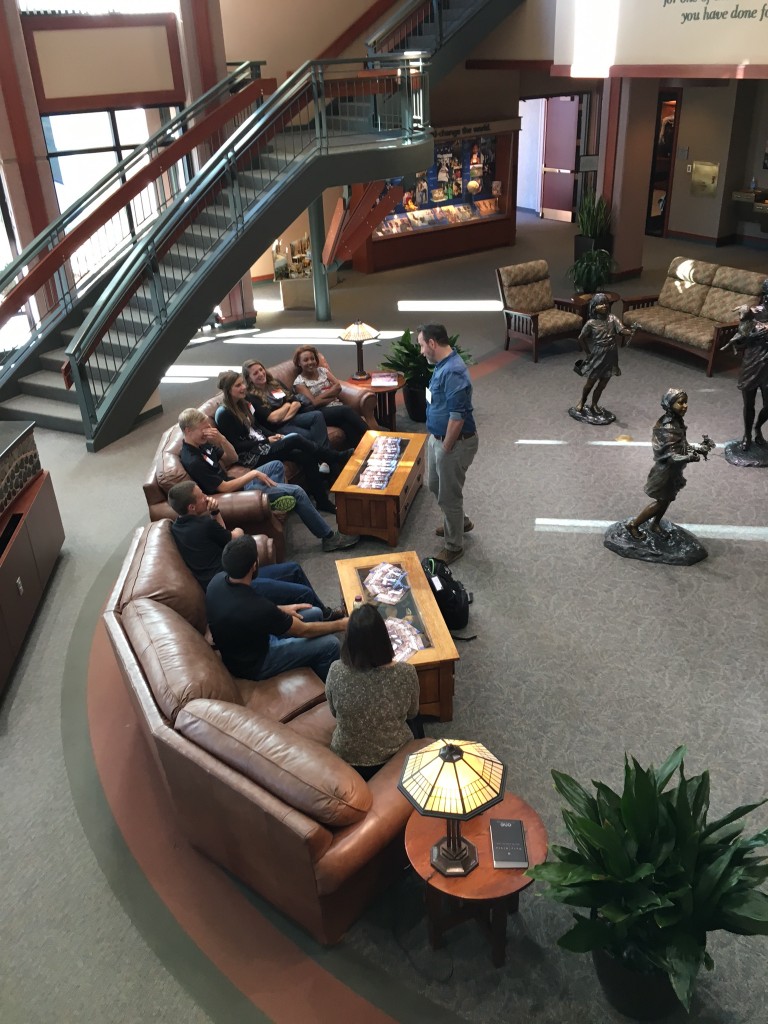 A staff trip to Compassion for training with Uncle Bob!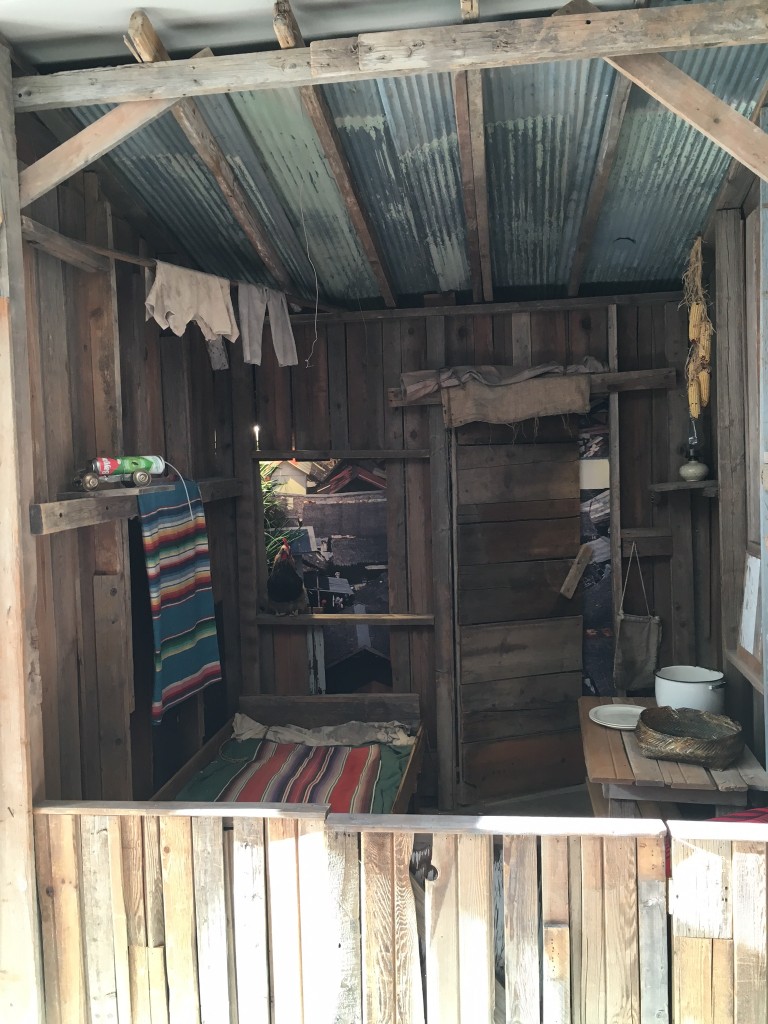 A typical home of a Compassion child.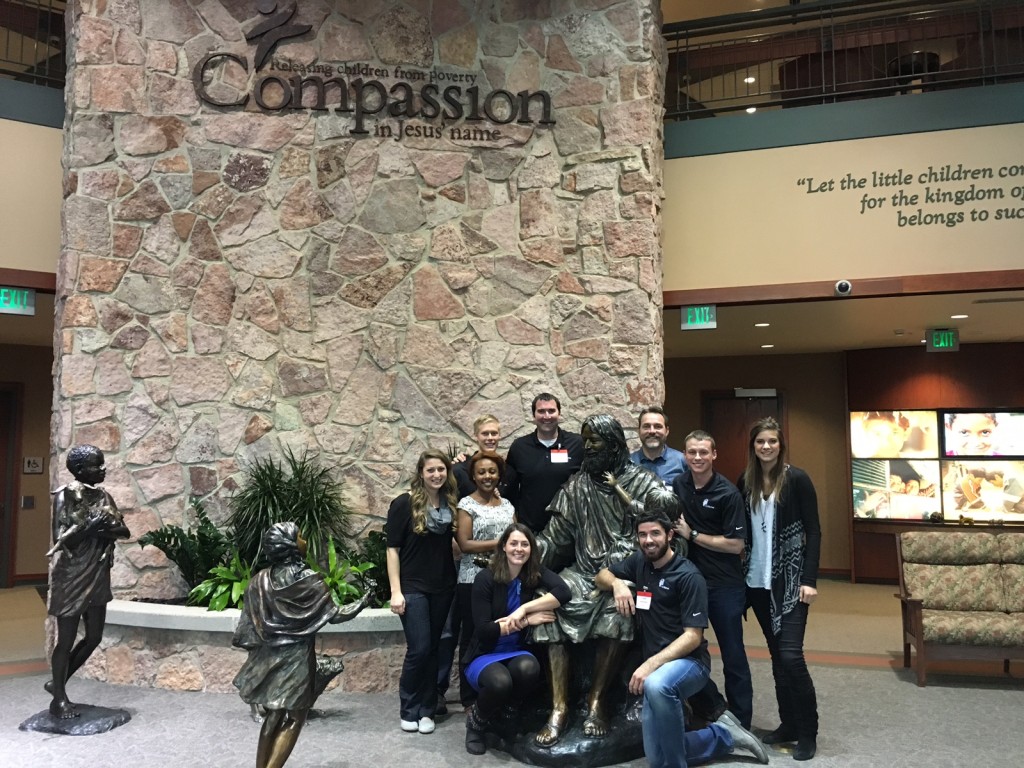 It's always a good reminder of why we advocate for vulnerable children
around the world and partner with Compassion!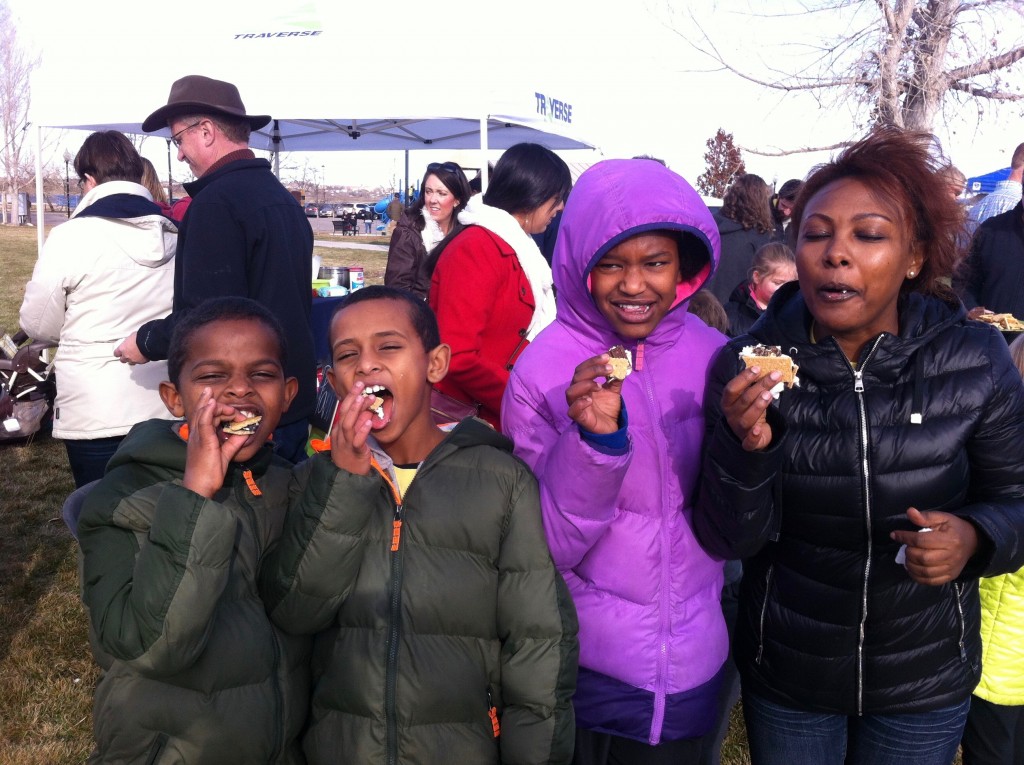 Oh yes! First s'more experience for everyone!!!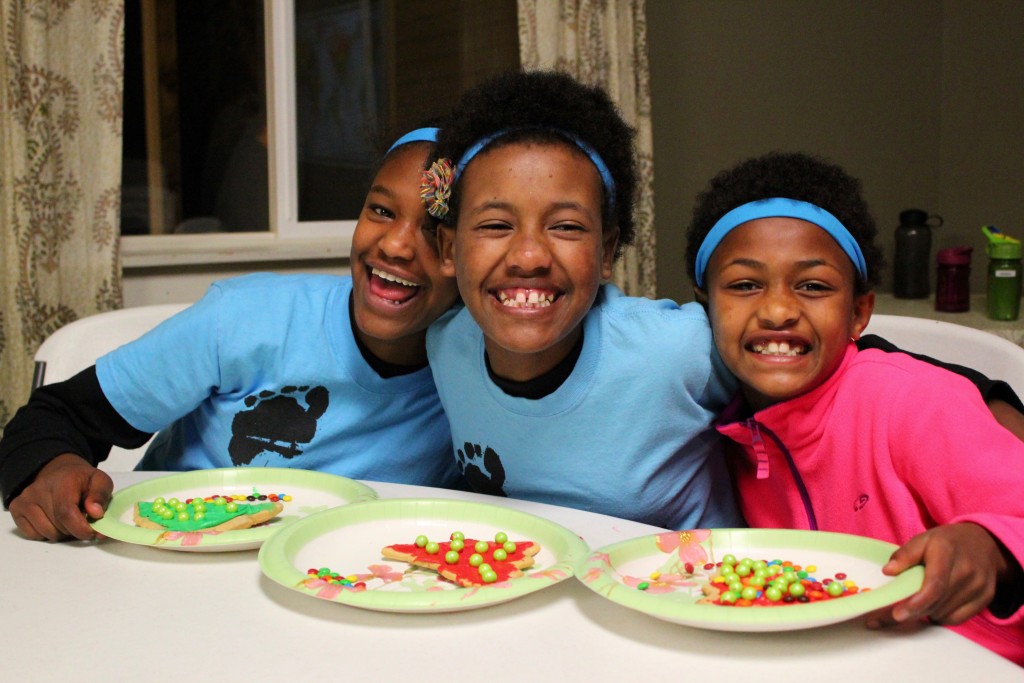 The kids decorated their first Christmas cookies! So much fun!
Thanks Pastor Jason and Auntie Wendy for bringing all the supplies!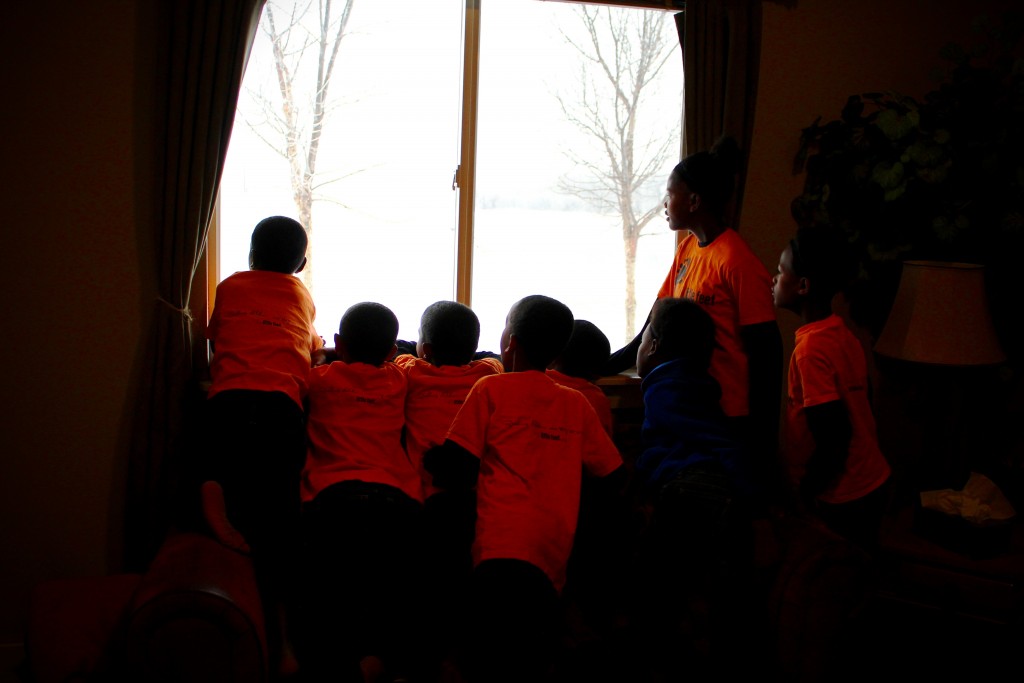 What better way to start the day of Thanksgiving,
than to wake up to a world covered in SNOW!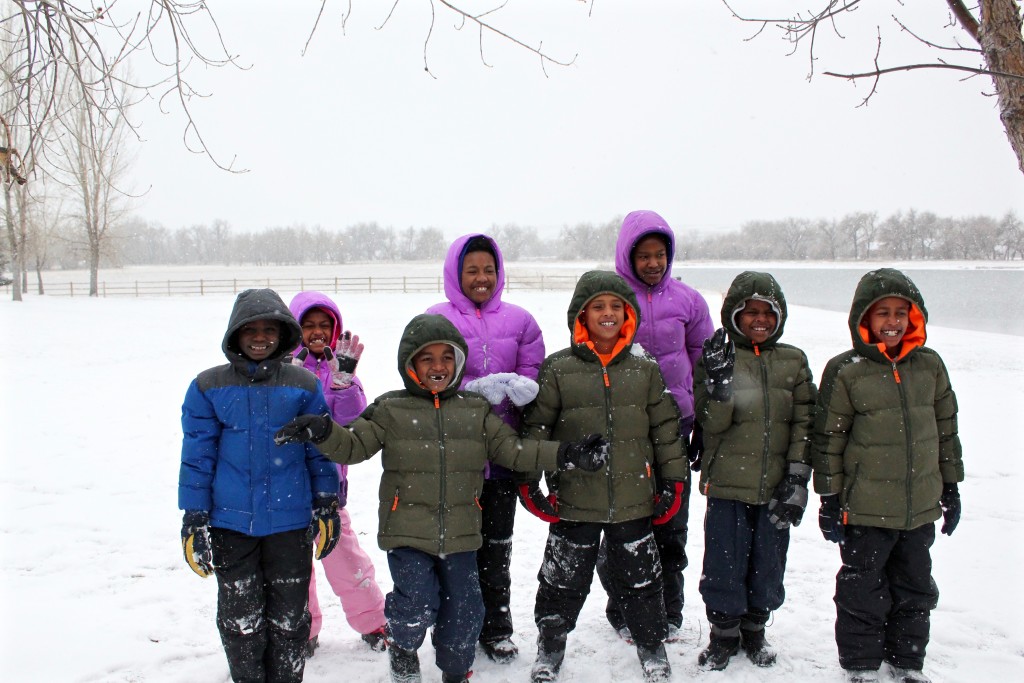 This is the first snow for the children!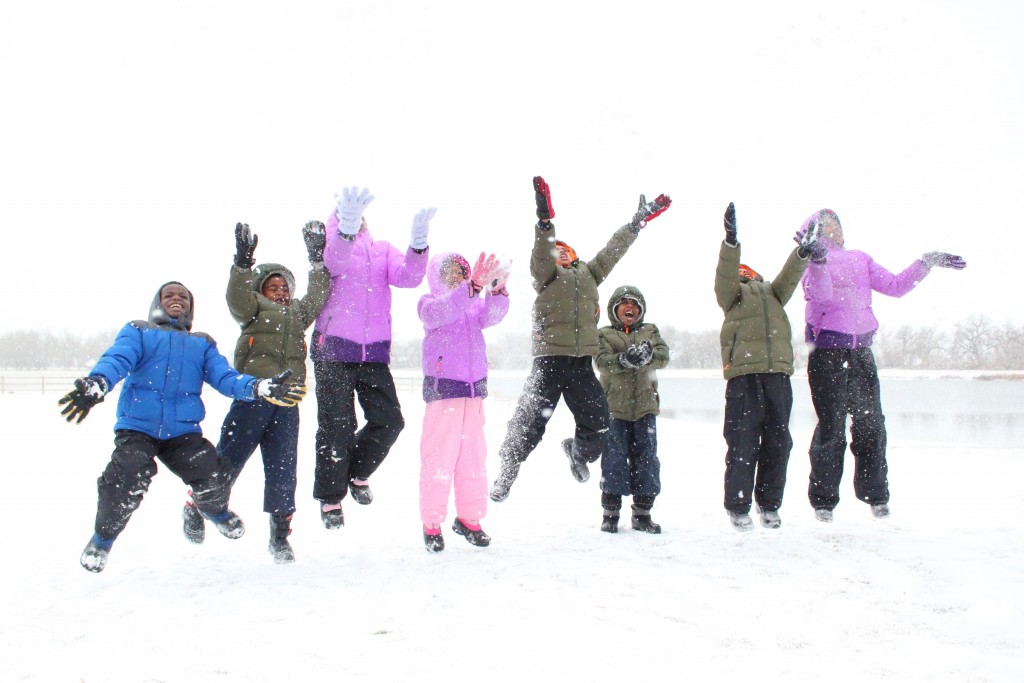 As you can see, they certainly were excited!!!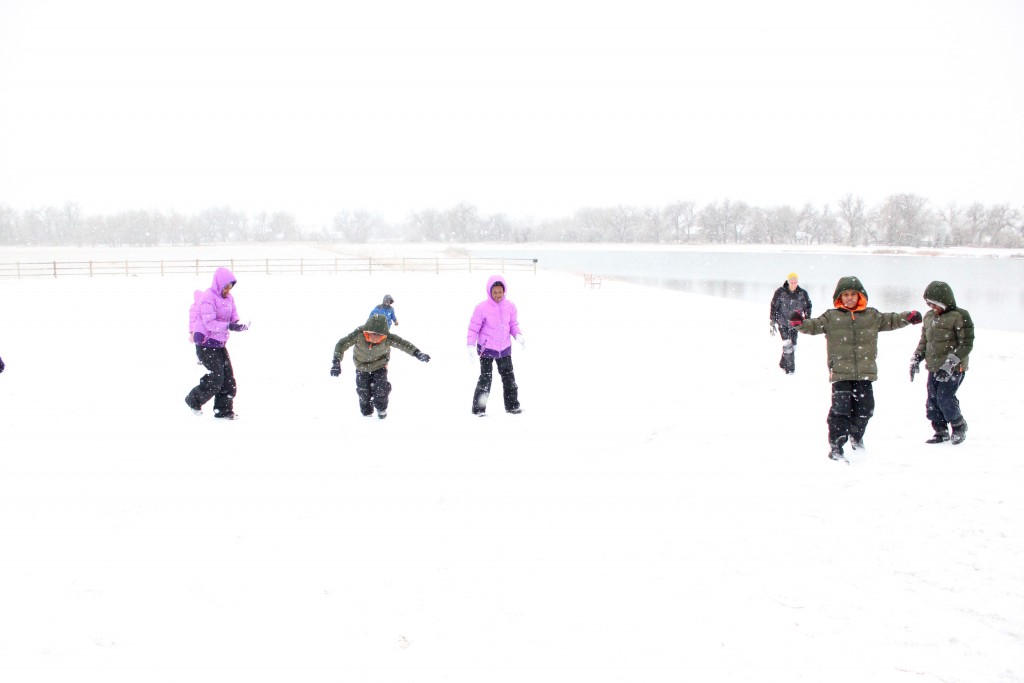 A beautiful (and cold) winter wonderland just outside our door!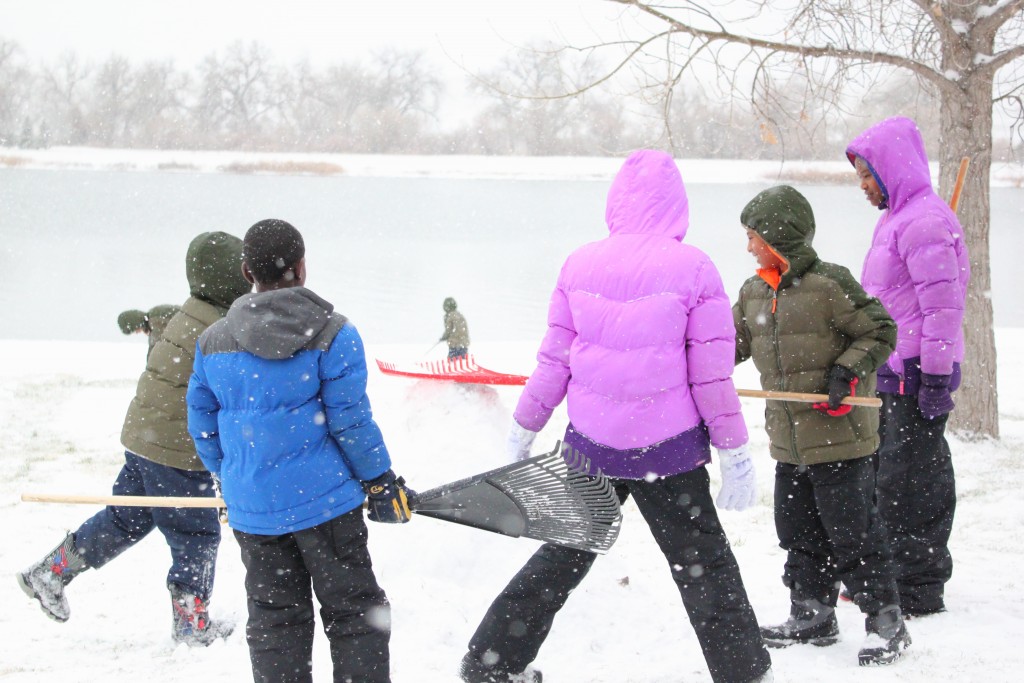 Trying to catch the snow with rakes! Didn't quite work!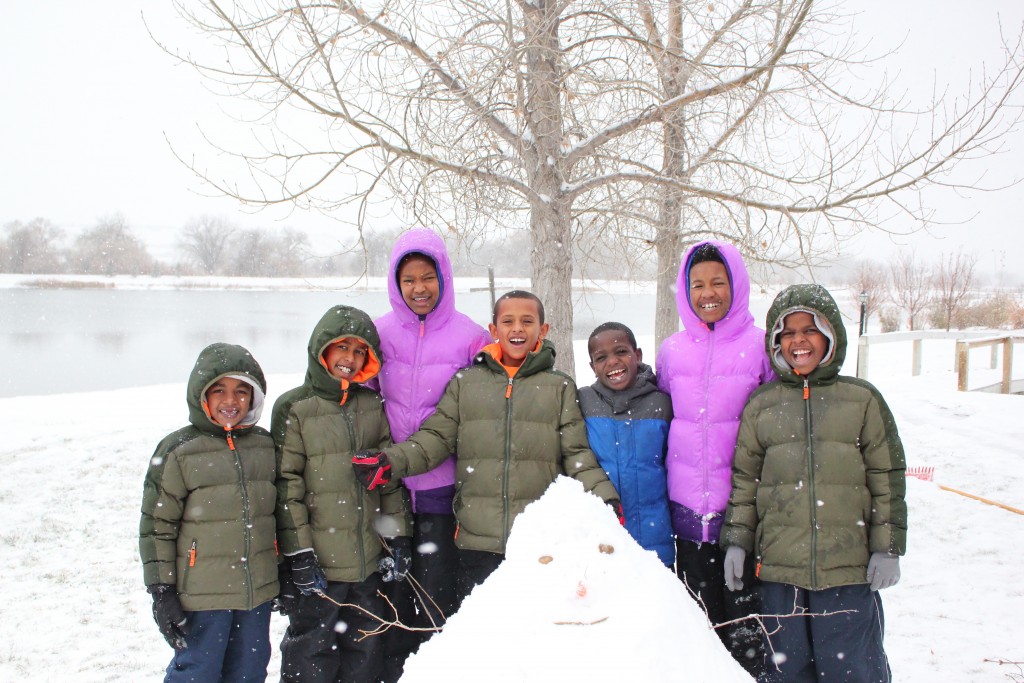 Meet the team's first 2015 snowman!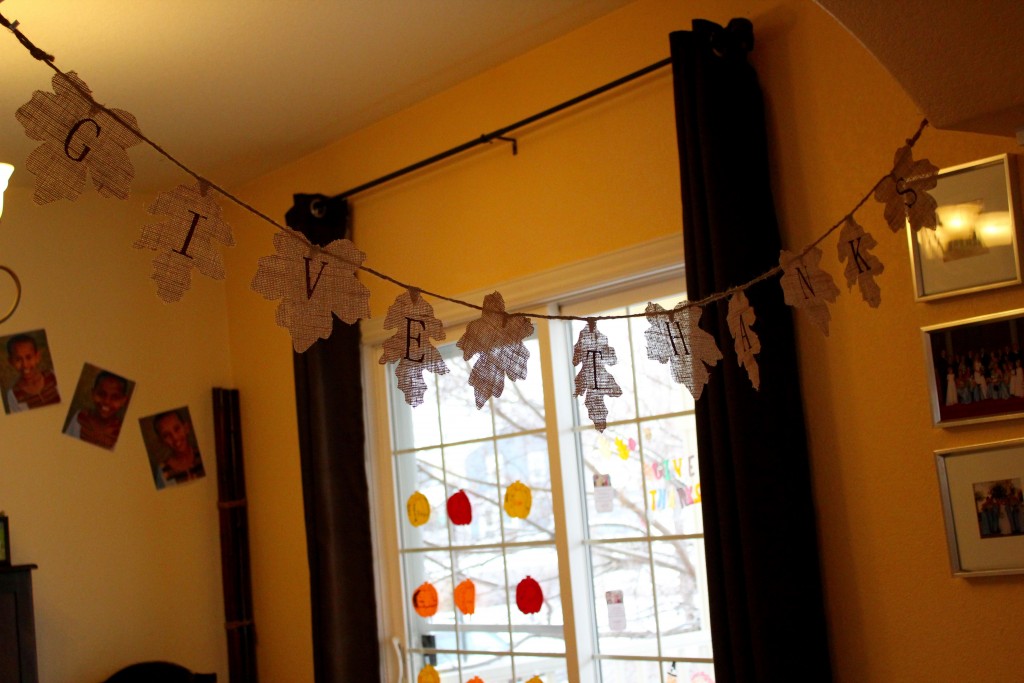 After playing the snow, the team gathered at Uncle Mikey and Auntie Christa's house
for a delicious Thanksgiving feast.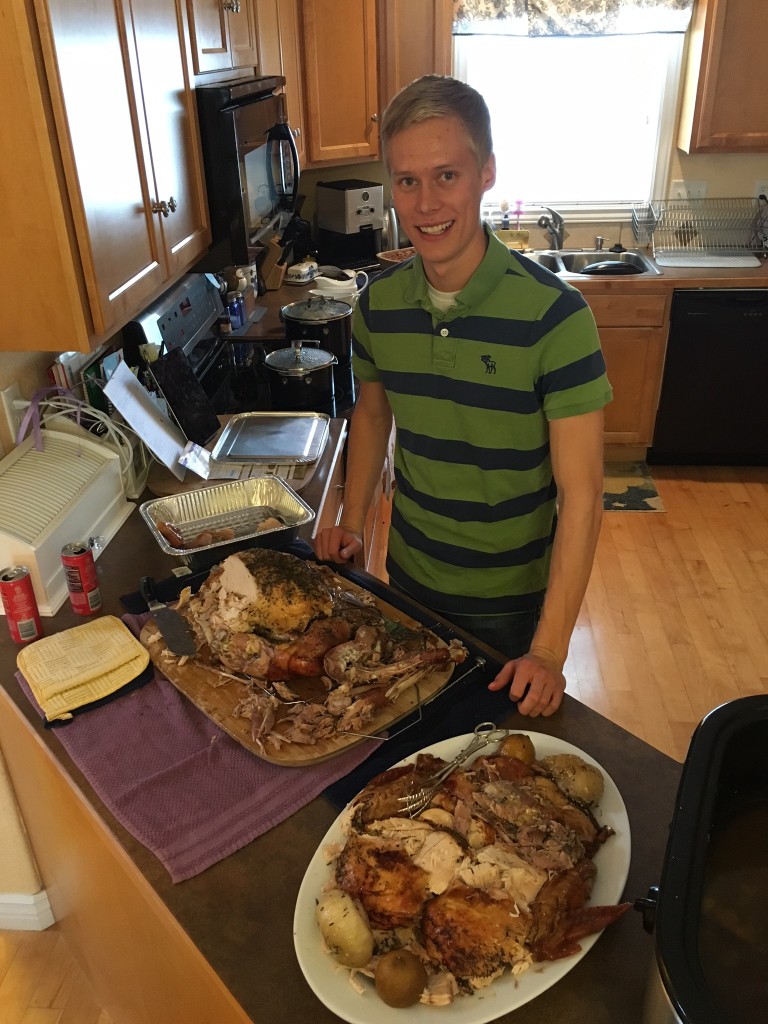 Uncle Ethan carving the turkeys!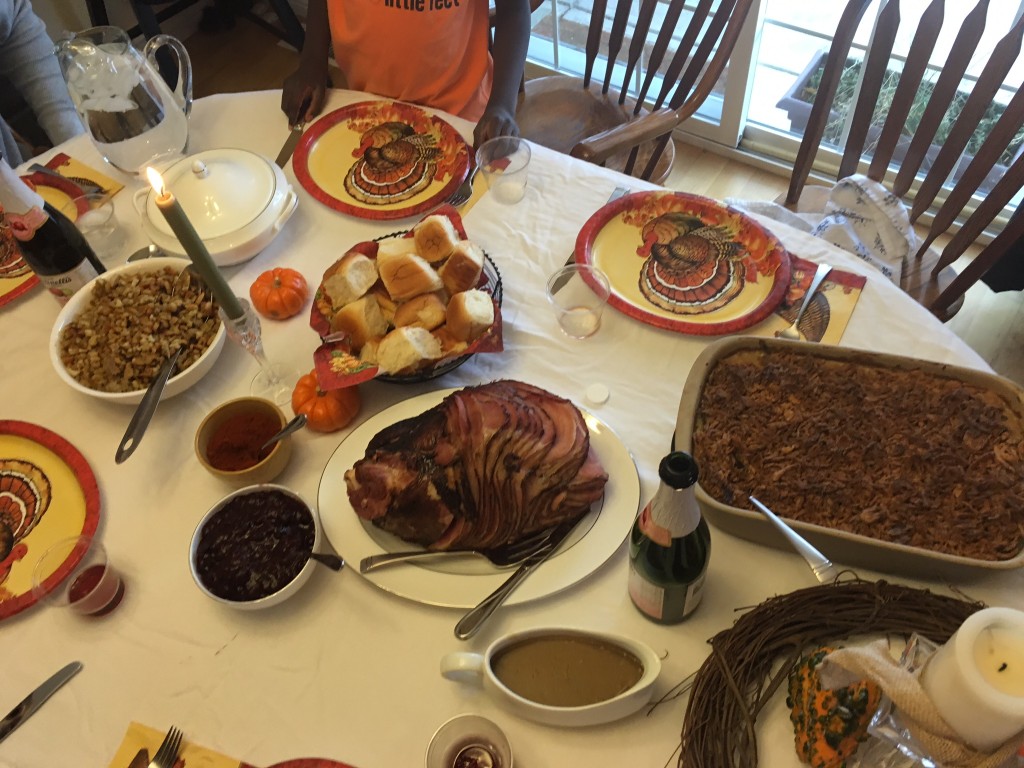 This was obviously their first American holiday,
and the kids were amazed by all the delicious foods!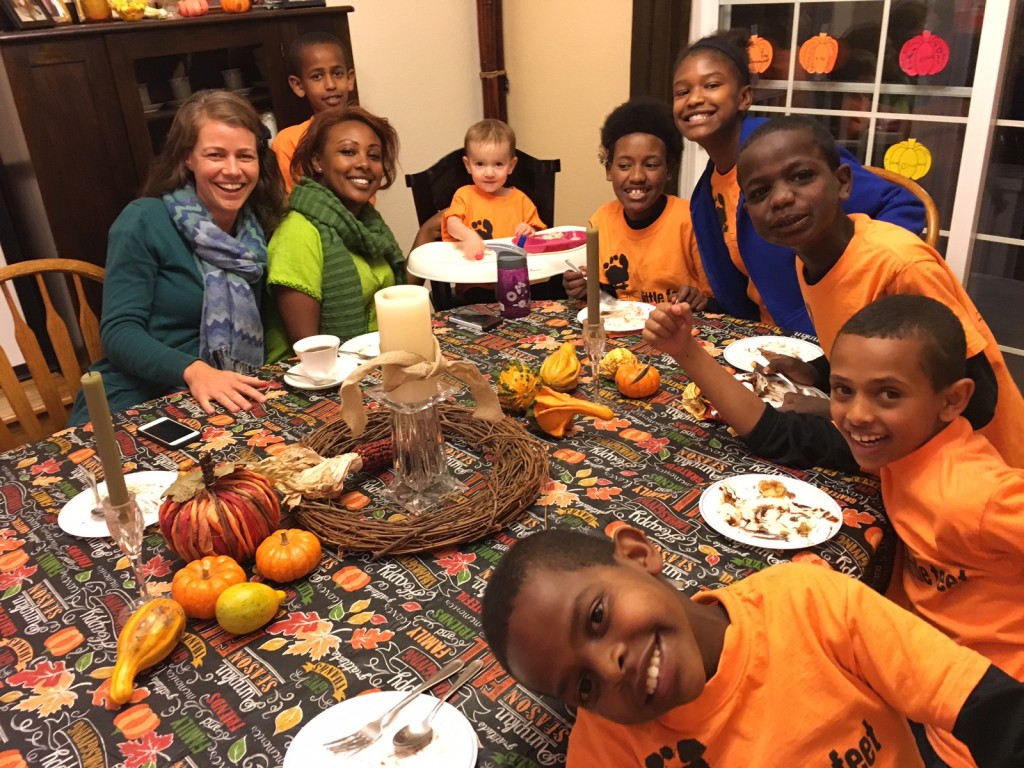 Smiles after dinner!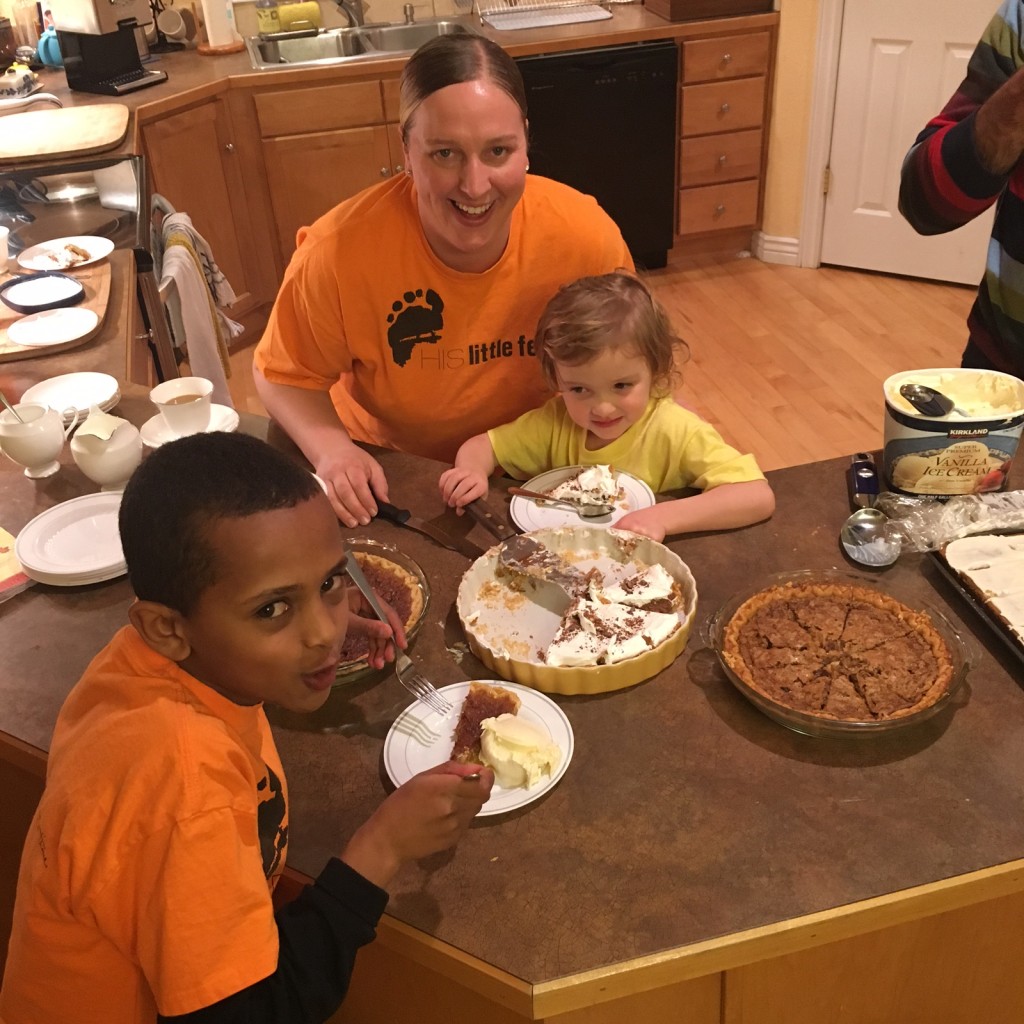 Can't forget the pie!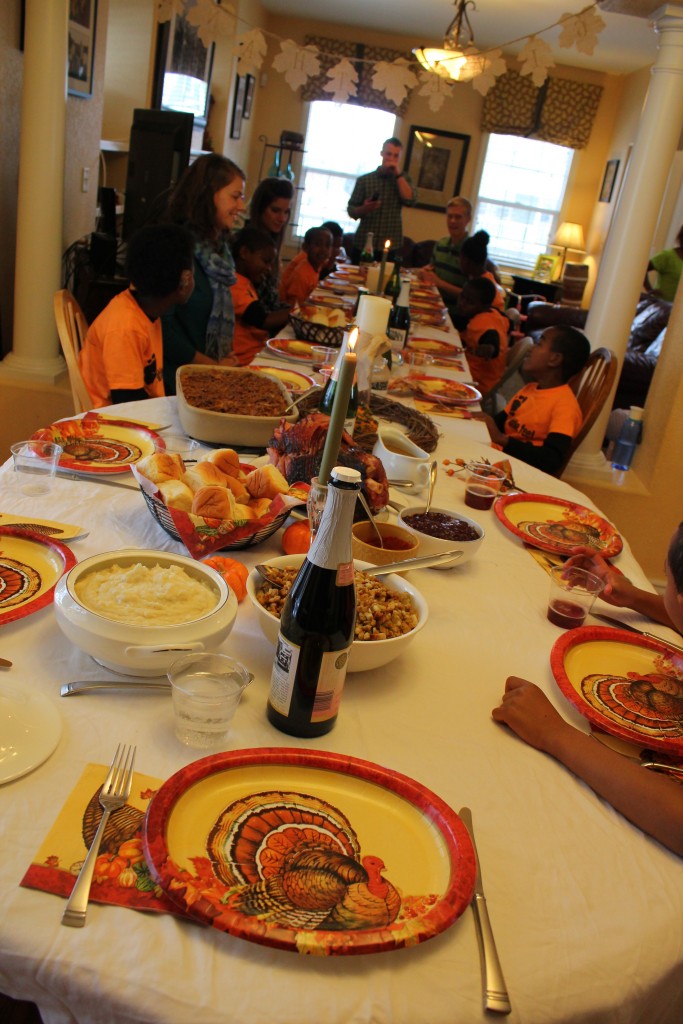 "Let us come before him with thanksgiving and extol him with music and song.
For the LORD is the great God, the great King above all gods.
In his hand are the depths of the earth, and the mountain peaks belong to him."
Psalm 95:2-4