(our latest steps): The Dakotas
November 27, 2017
The children have enjoyed their time in the Dakotas this past week. They've experienced the beautiful country the Lord has made as they visited Mt. Rushmore, stayed at host homes and adjusted to the cold weather up North!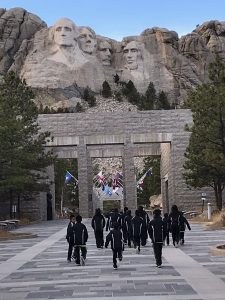 His Little Feet at Mt. Rushmore!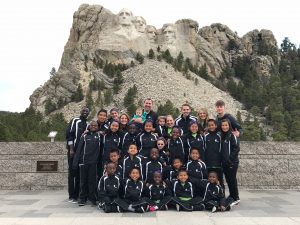 The His Little Feet Team.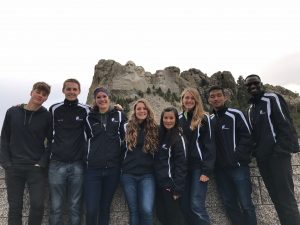 His Little Feet Tour Staff.
Fun with Host Families on the Ranch!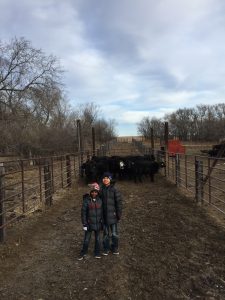 David and Zonuna learning how to care for cattle on a South Dakota Farm.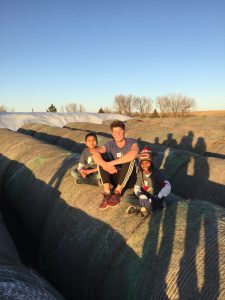 Climbing hay bails with Uncle Caleb at the farm.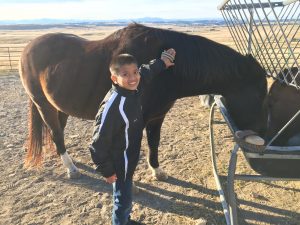 Rema's loved helping his host family groom and feed the horses.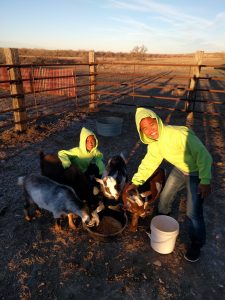 Mawia and Hriata feeding and playing with the goats.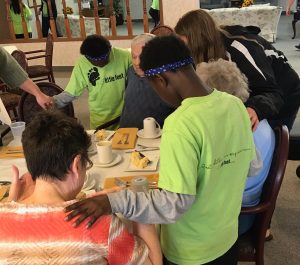 The HLF children had the privilege of singing at a Nursing Home Facility. Afterward they were able to visit with the residents and pray for them.
"Blessed be the God and Father of our Lord Jesus Christ, the Father of mercies and God of all comfort, who comforts us in all our affliction, so that we may be able to comfort those who are in any affliction, with the comfort with which we ourselves are comforted by God. For as we share abundantly in Christ's sufferings, so through Christ we share abundantly in comfort too." II Cor. 1:3-5, ESV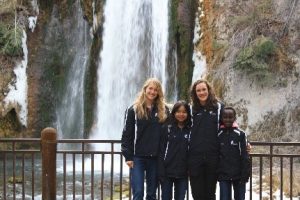 Auntie Kelly, Kimi, Auntie Megan and Faith at Spearfish Canyon, SD.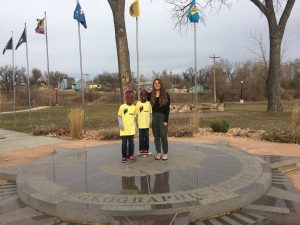 Sasha, Wanja and Auntie April at the Geographic Center of the Nation, Belle Fourche, SD.
Birthday Celebration!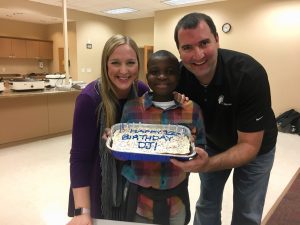 Happy 12th Birthday Donaldson! Your're very thoughtful, considerate, encouraging and kind to those around you. May the joy and enthusiasm that the Lord has filled you with be what flows through you as you sing this year. We love you!