(our latest steps): Field Trips, Friendships and Photos
October 23, 2017
"Give thanks to the Lord, for He is good! His faithful love endures forever."
1 Chronicles 16:34
What a great few days we have had as the children begin to settle into a routine,
and become more familiar with their surroundings and staff. One of our first
items of business was taking a trip to see Dr. Dave and Sue!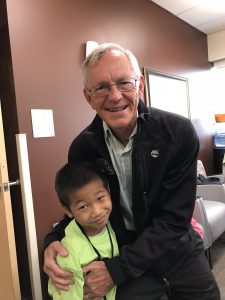 Dr. Dave and Mawimawia from India.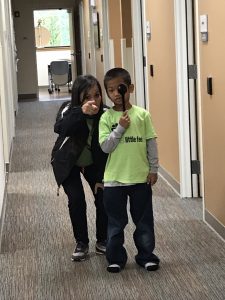 Auntie Helen helps out with eye exams.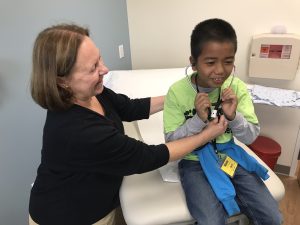 Sue lets Mawia hear his own heart beat!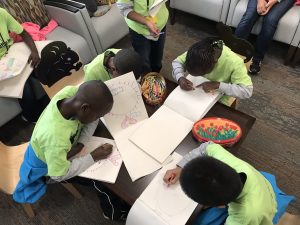 The children take a moment to draw some
special pictures that will line the walls at
the medical clinic. Every year, the choir
takes part in this tradition.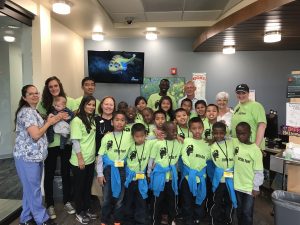 Thank you Dr. Dave, Sue and staff for your servants
hearts towards His Little Feet!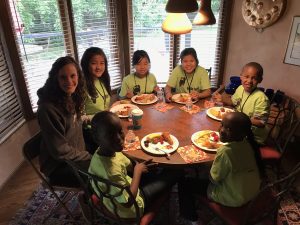 A special lunch was provided at Dr. Dave and Auntie Ila's home
in Longmont, Colorado.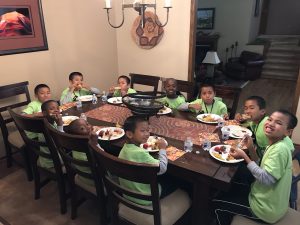 The lunch was DELICIOUS!!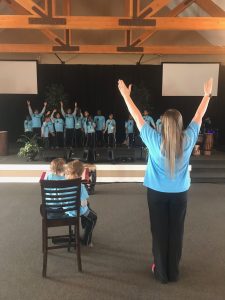 The children have been learning all the new
choreography during Music Training Camp.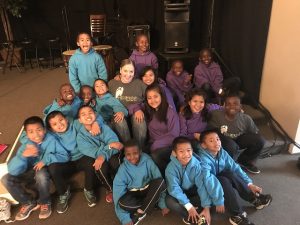 First day of camp is officially over!
The children are doing such a fantastic job, and love the music!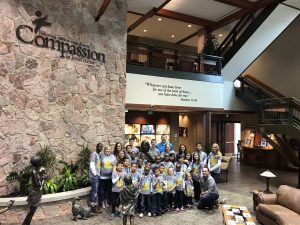 The children and staff were blessed by
going down to Colorado Springs to visit our partners,
Compassion International. Everyone had such a special time.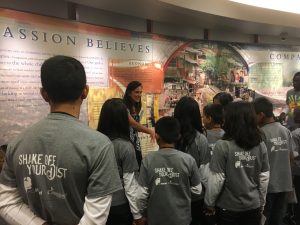 Compassion staff shares more about the ministry to the children.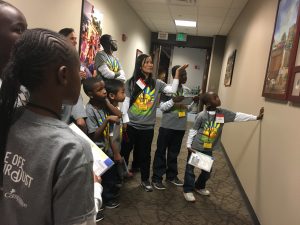 Auntie Helen and Uncle Saul direct the children to the
walls that are lined with beautiful photos of where Compassion serves.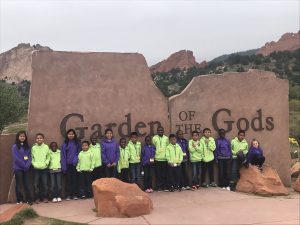 A special trip to Colorado Springs isn't complete without
checking out Garden of the Gods. It's always
breathtaking to see the beauty of the landscape that our
Heavenly Father creates!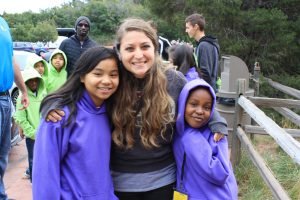 Auntie April, Sasha, and Mamawii hug for a picture.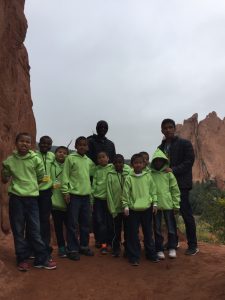 All the boys crowd in for a photo!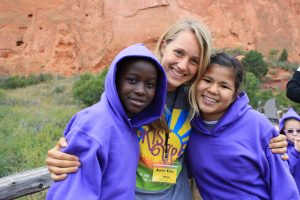 Auntie Kelly, Faith, and Kimi.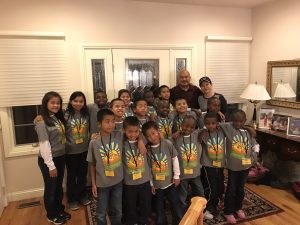 The children had the privilege of meeting and enjoying
a special meal with Uncle John and Auntie Lawm Pudaite
from India.  The choir loved the authentic Indian cuisine!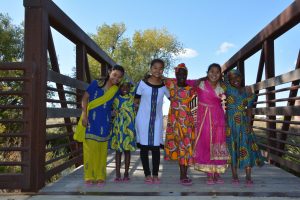 We finished up the last few days with fun-filled
photo shoot! The children look so vibrant in their
costumes!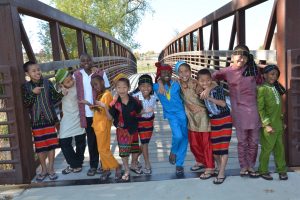 Friendships that span the globe!
These two buddies had other ideas of how their head scarves
should be worn.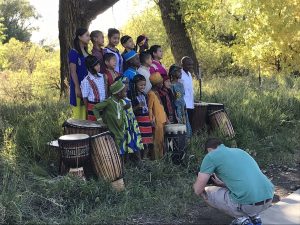 We are blessed by the great work that Uncle Josh
from Lincoln, Nebraska does for the team!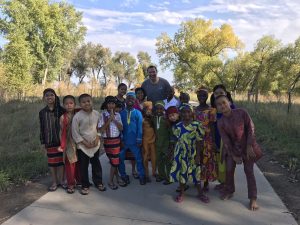 Uncle Mikey enjoys a sweet moment with the choir
between photos!
Father, thank you for provisions and for those who surround the ministry
with their gifts. We pray that you bless those who give so freely of their
time and energy to pour into these beautiful children. You are doing mighty
things in and through them, and will continue this work. Amen.