(our latest steps): February 10, 2015 through February 16, 2015
February 16, 2015
(our latest steps)
February 16, 2015
And the miles roll on…
This week the team will be heading out of Oregon
onto Idaho, Utah, Wyoming,
and then onto Colorado.
Thank you for the prayers!
February 15, 2015
"Know therefore today, and lay it to your heart,
that the Lord is God in heaven above
and on the earth beneath; there is no other."
Deuteronomy 4:39
February 14, 2015
Happy Valentine's Day from the HLF Uncles!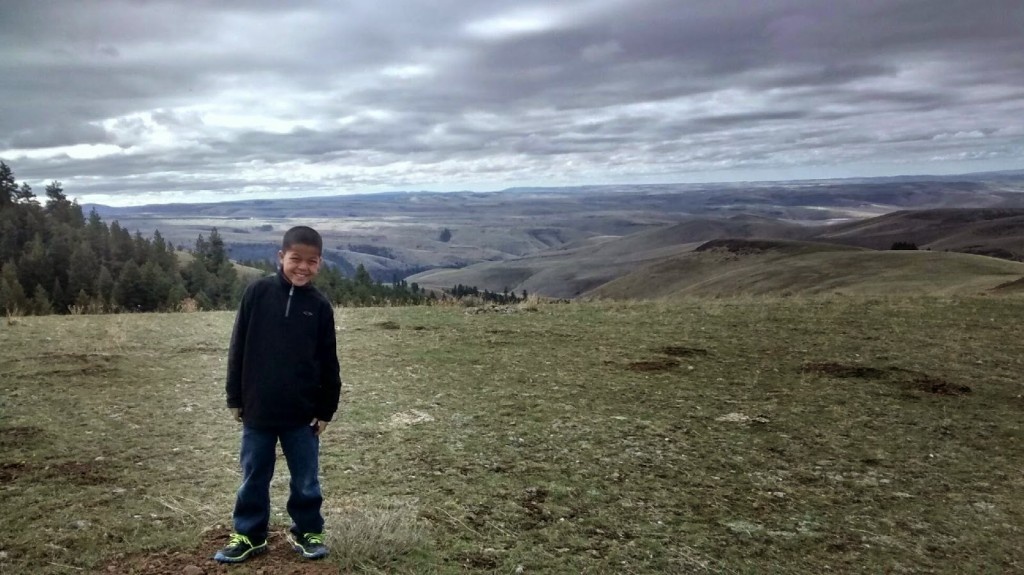 Haua overlooking the beautiful open range in Oregon!
February 13, 2015
Science scavenger hunt instructions being given
at the front entrance of the Sage Center in Boardman, Oregon!
Donaldson and Haua enjoying tractor "driving"
at the SAGE Center!
Silly farm faces!
Duhtea learning all the uses of potatoes in our world.
February 12, 2015

Walking the Oregon Trail
with a host family in Ione, Oregon!
February 11, 2015
"With one voice we will sing,
Every tribe and every tongue brings a harmony.
With one voice we will bring
Heaven's beautiful melody down to this earth,
As we sing to our King with one voice!"
Lyrics by Steven Curtis Chapman
February 10, 2015
Teyba, Auntie Stacy and Millie!
Thank you Auntie Stacy
for making our time in eastern Oregon so special!