(our latest steps): March 13, 2013 through March 21, 2013
March 26, 2013
(our latest steps)
March 13, 2013
Each week Meaza continues to grow in the Lord.
John 3:16 is her favorite Bible verse.
March 14, 2013
Happy 11th Birthday Ariana and Abrham!
We love you both!
March 15, 2013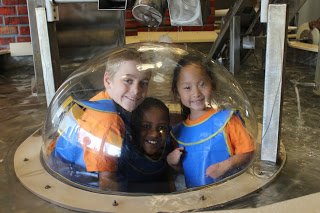 Today we had a wonderful afternoon at the
Greenville Children's Museum!
Camden, Harper and Dawit had fun crawling under
the water activity table.
March 16, 2013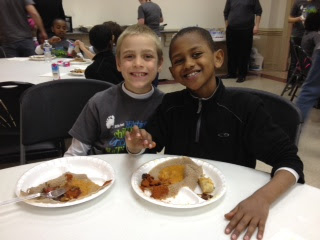 Dawit teaches Camden how to eat
his first authentic Ethiopian meal.
Camden said he liked the injera very much!
March 17, 2013
"The mountains are His, the rivers are His,
the stars are His handy work too.
My God is so big, so strong and so mighty,
there's nothing my God cannot do!"
March 18, 2013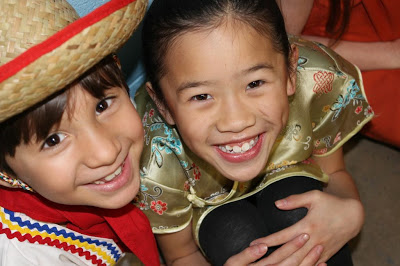 Loe and Alex and their big smiles…
the joy of the Lord shines on their faces!
March 19, 2013
Auntie Becca ate her first packing peanut today.
The team recently learned that Compassion uses edible
packing peanuts when shipping packages
to third-world countries.
What a wonderful and innovative idea by Compassion!
March 20, 2013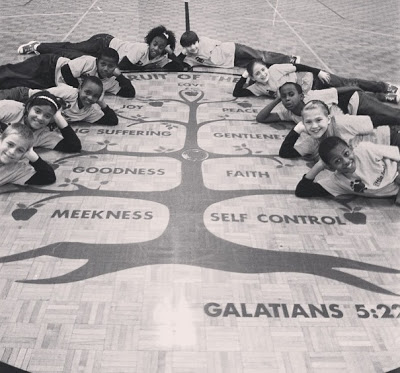 "Train up a child in the way he should go;
even when he is old he will not depart from it."
Proverbs 22:6
March 21, 2013
It's the precious (and silly) moments
like this that our staff cherishes with the children.
"Truly I tell you, unless you change
and become like little children,
you will never enter the kingdom of Heaven."
Matthew 18:3