(our latest steps): "I Am The Vine"
February 9, 2016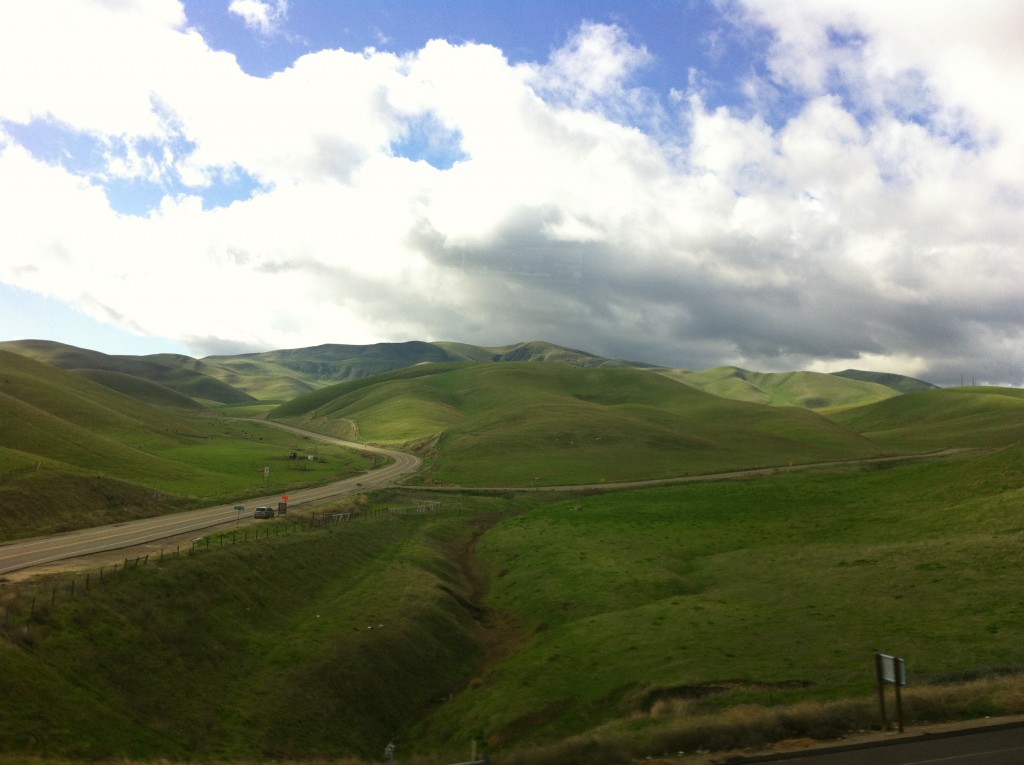 The team has really enjoyed traveling the California coastline.
Each new landscape is a great reminder of God's unfathomable
creativity and beauty.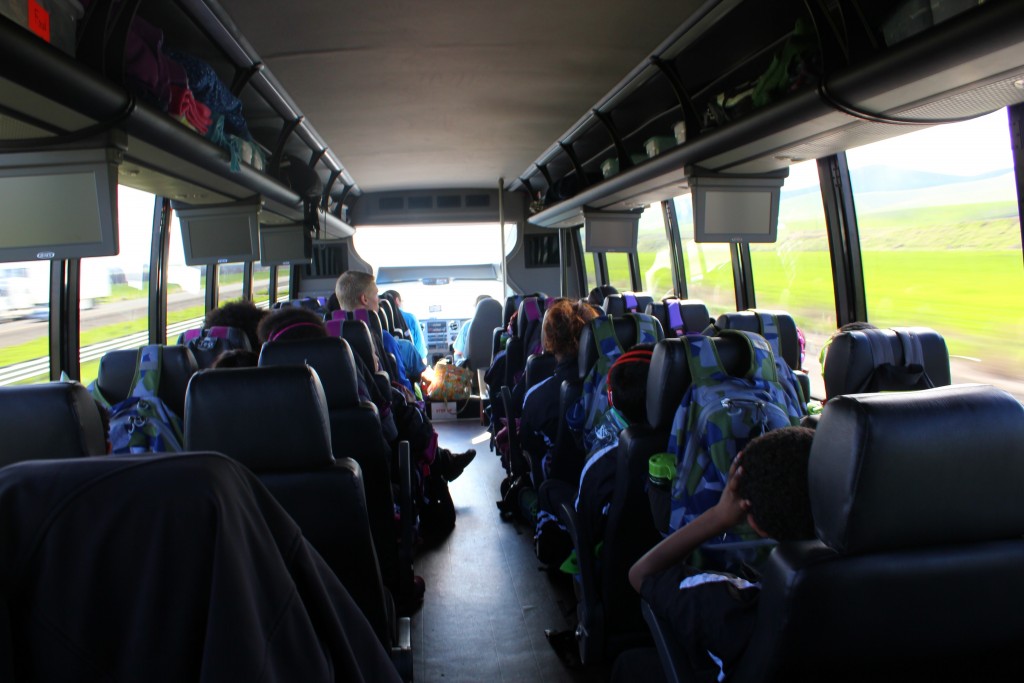 A view from the back of the bus on a travel day.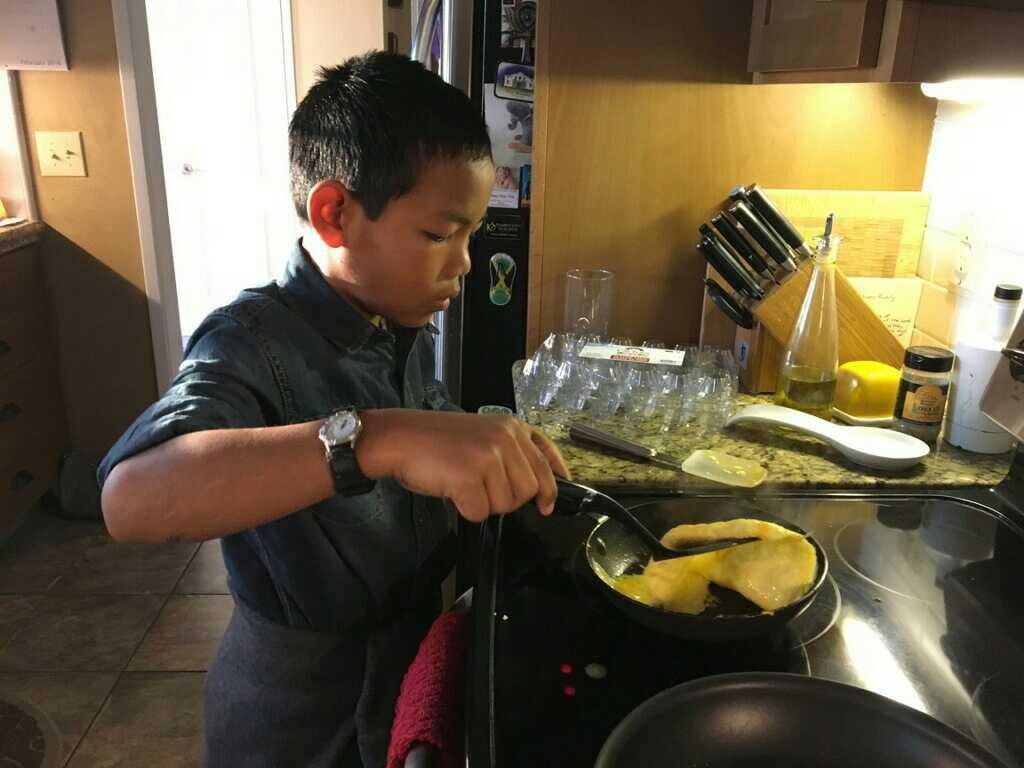 David helped cook breakfast with his host home.
Future chef in the making!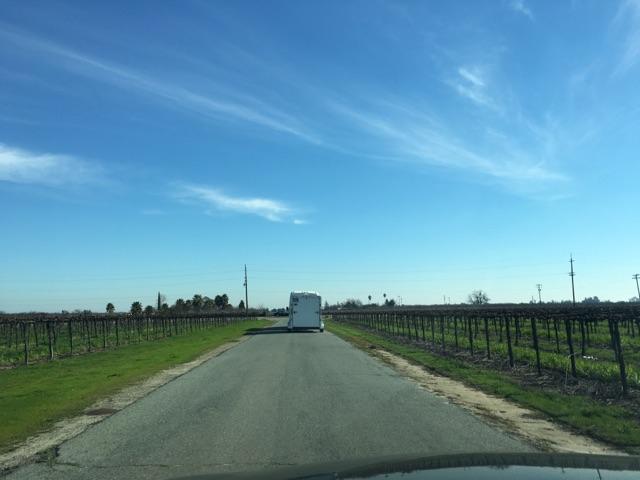 The HLF Bus and Trailer driving through the vineyards of Lodi, CA.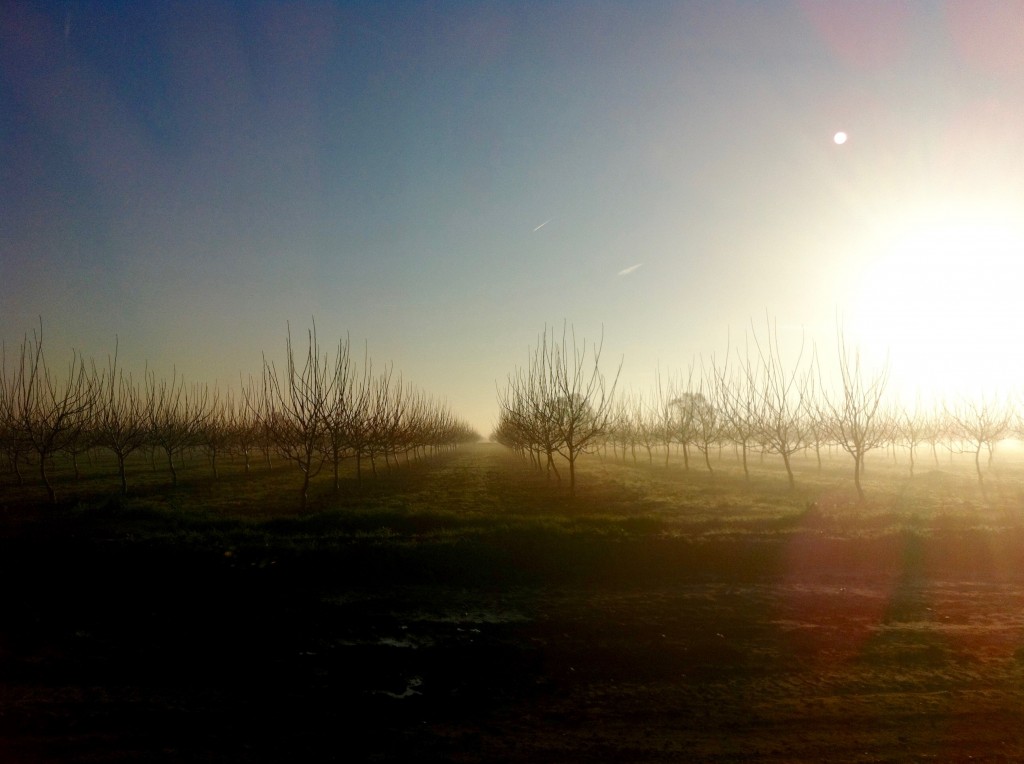 These vineyards reminded the team of Jesus' words in John 15:5.
"I am the vine; you are the branches. If you remain in me and I in you,
you will bear much fruit; apart from me you can do nothing."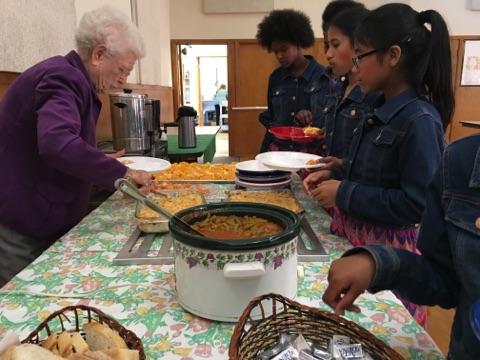 Sunday lunch being served by a selfless and precious dear
sister in Christ in Lodi.
She even made sure each child got their green beans!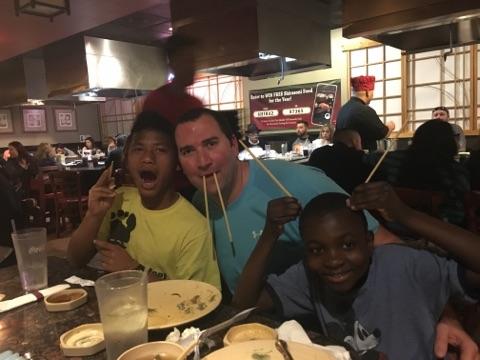 Uncle Mikey, Kima and DJ having fun with chopsticks at dinner!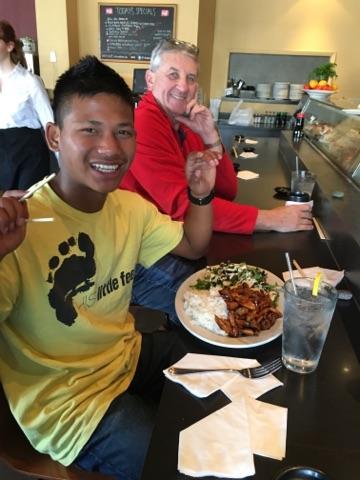 Kima and Uncle John (Auntie Christa's dad) enjoying
Japanese food in Stockton, CA!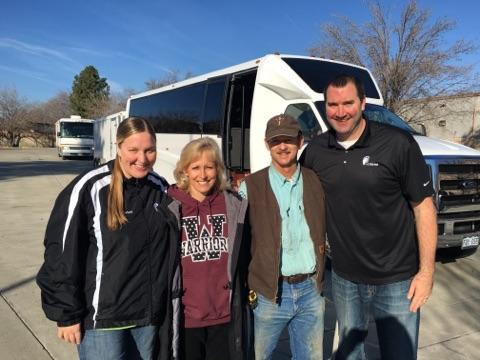 Two very dear friends and supporters of His Little Feet,
Pastor Rich and and Auntie Tara from Coalinga, CA.
Thank you for your unconditional, continual, and
always encouraging love and support!
We love and appreciate you both so much!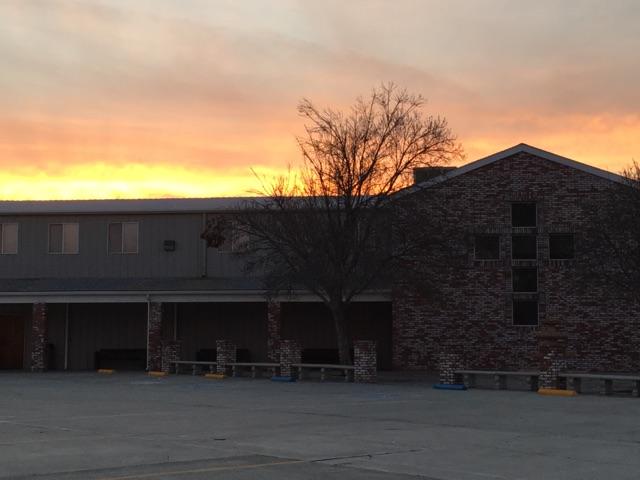 The sunset at Faith Bible Church and
Faith Christian Academy. Beautiful!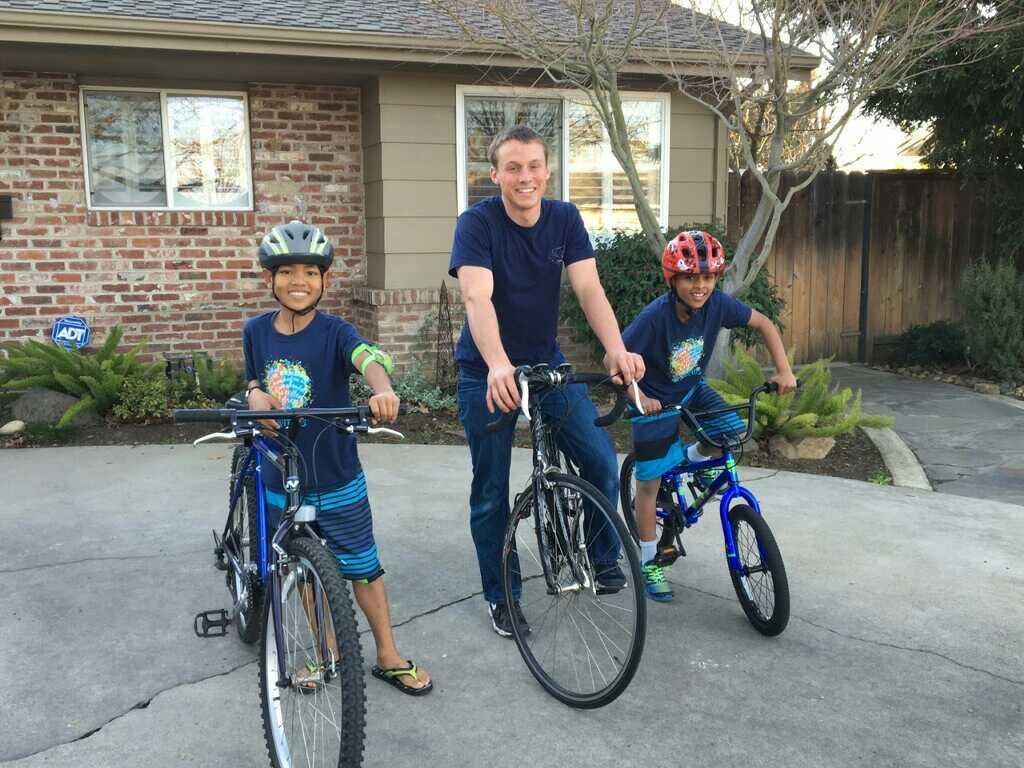 David, Uncle Sam and Biruk S going on a fun bike ride!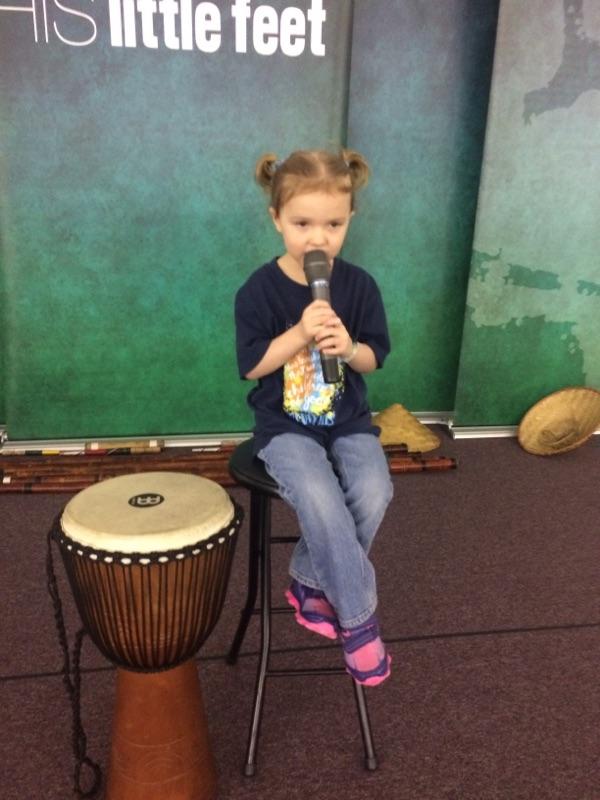 Carris Joy practicing a solo, just like her mama, Auntie Christa!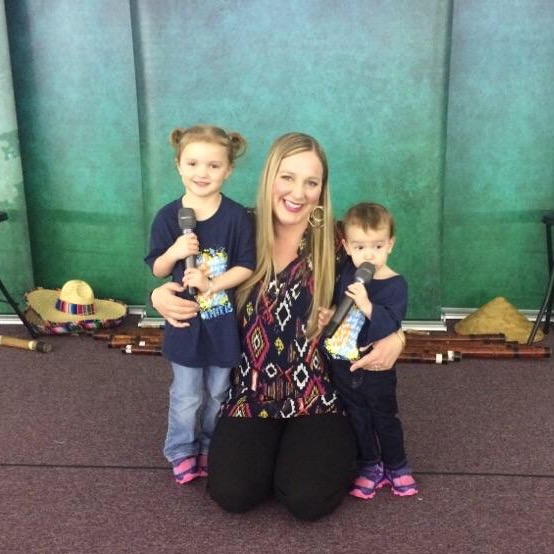 These two girls, Carris and Josie, showing off some of their talent
inherited by Auntie Christa!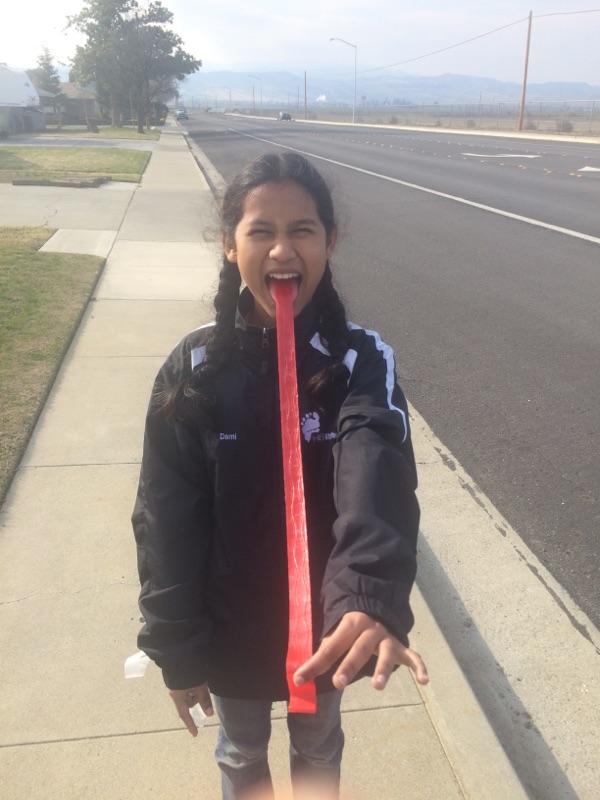 Oh wow silly Dami! That's a long tongue!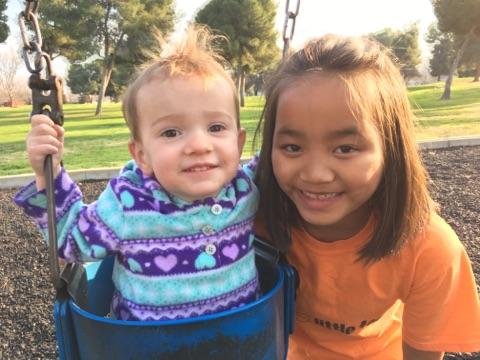 Jessica and Josie having fun at the park!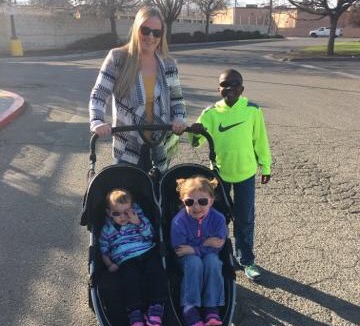 The Hahn family out for a stroll. Nice shades everyone!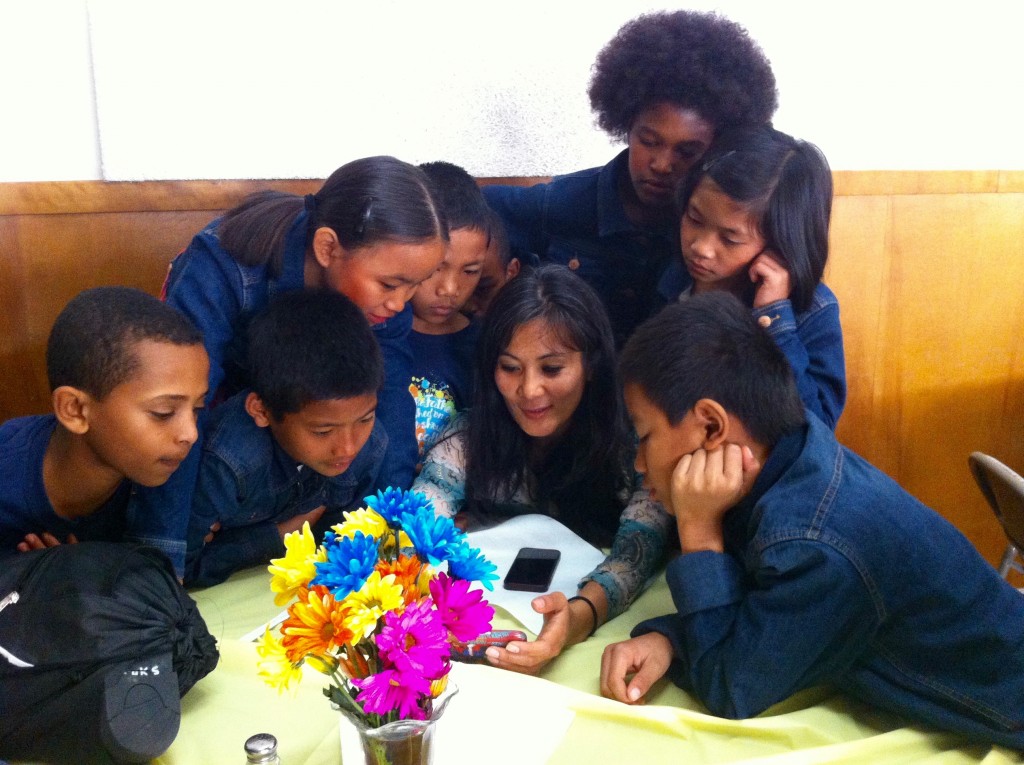 The kids and Auntie Helen looking a pictures before a concert.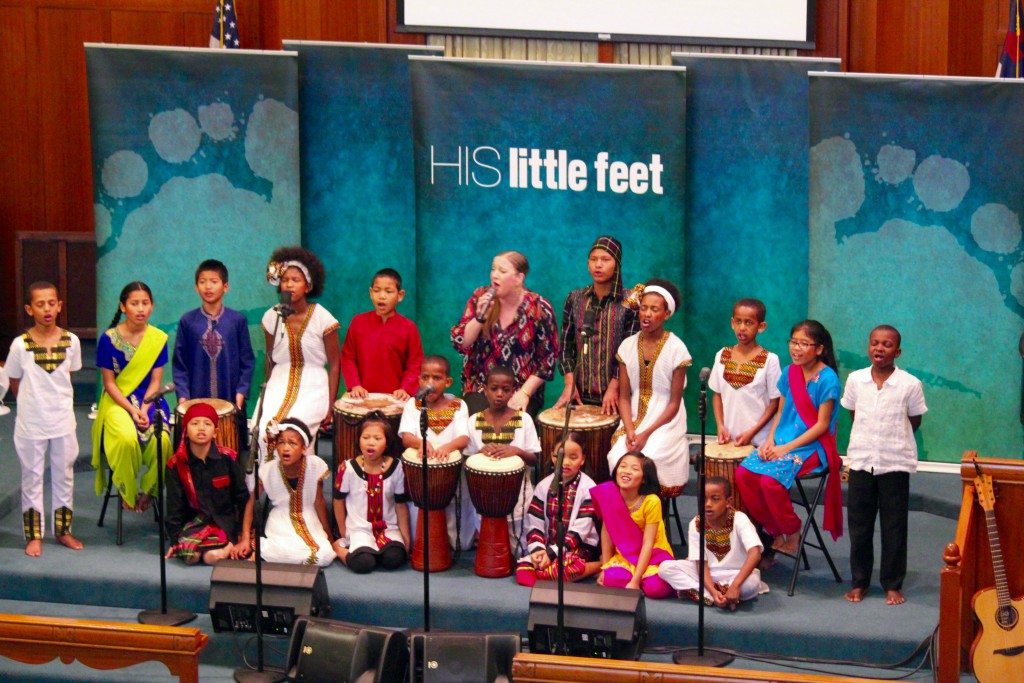 "After all You are constant
After all You are only good
After all You are sovereign
Not for a moment will You forsake me."
Lyrics by Meredith Andrews