(our latest steps): Stockton and Lodi!
March 9, 2018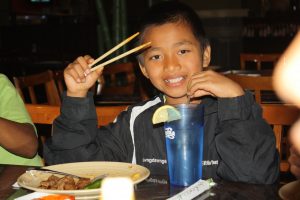 Dawngdawnga trying sushi for the first time!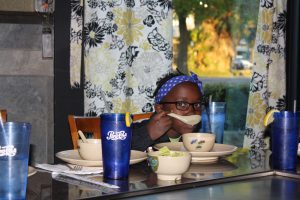 Wanja enjoying Japanese food with her host home in Stockton, CA.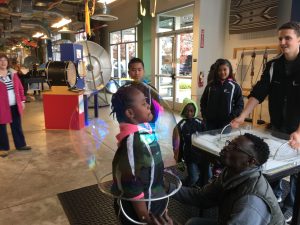 The children at the WOW (World of Wonders) Science Museum in Lodi, CA. They loved this hands on museum and learned a lot about energy, electricity, magnetism and optics.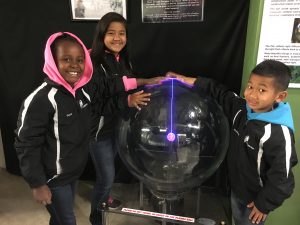 Sasha, Hruaii and Mawimawia learning about electricity.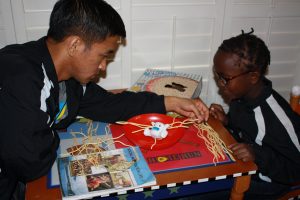 Uncle John and Wanja playing a board game.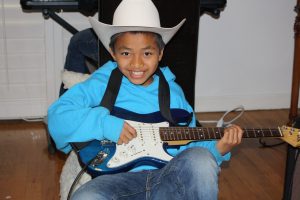 Dawngdawnga, our little musician!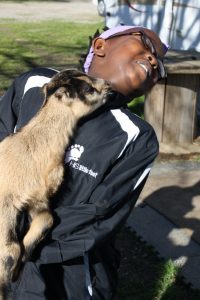 Wanja playing with the baby goats at her host homes farm.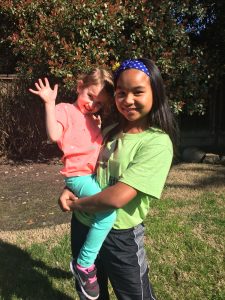 Josie and Kimi.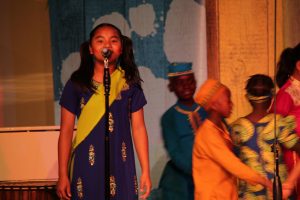 Kimi singing her solo in "Abba Father".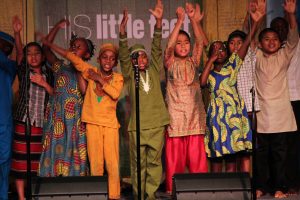 "Blessed be the God and Father of our Lord Jesus Christ! According to his great mercy, he has caused us to be born again to a living hope through the resurrection of Jesus Christ from the dead to an inheritance that is imperishable, undefiled, and unfading, kept in heaven for you." I Peter 1:3-4
"Though you have not seen him, you love him. Though you do not now see him, you believe in him and rejoice with joy that is inexpressible and filled with glory,  obtaining the outcome of your faith, the salvation of your souls." I Peter 1:8-9