(our latest steps): Heaven Came To Us
December 14, 2016
As we prepare for  the children's first American Christmas,
it's important for us to remind the children (and ourselves)
about the true reason we celebrate December Twenty-fifth.
It is astounding the the King of Heaven chose to
come to Earth in the humblest way to rescue us.
What a reason to celebrate!!!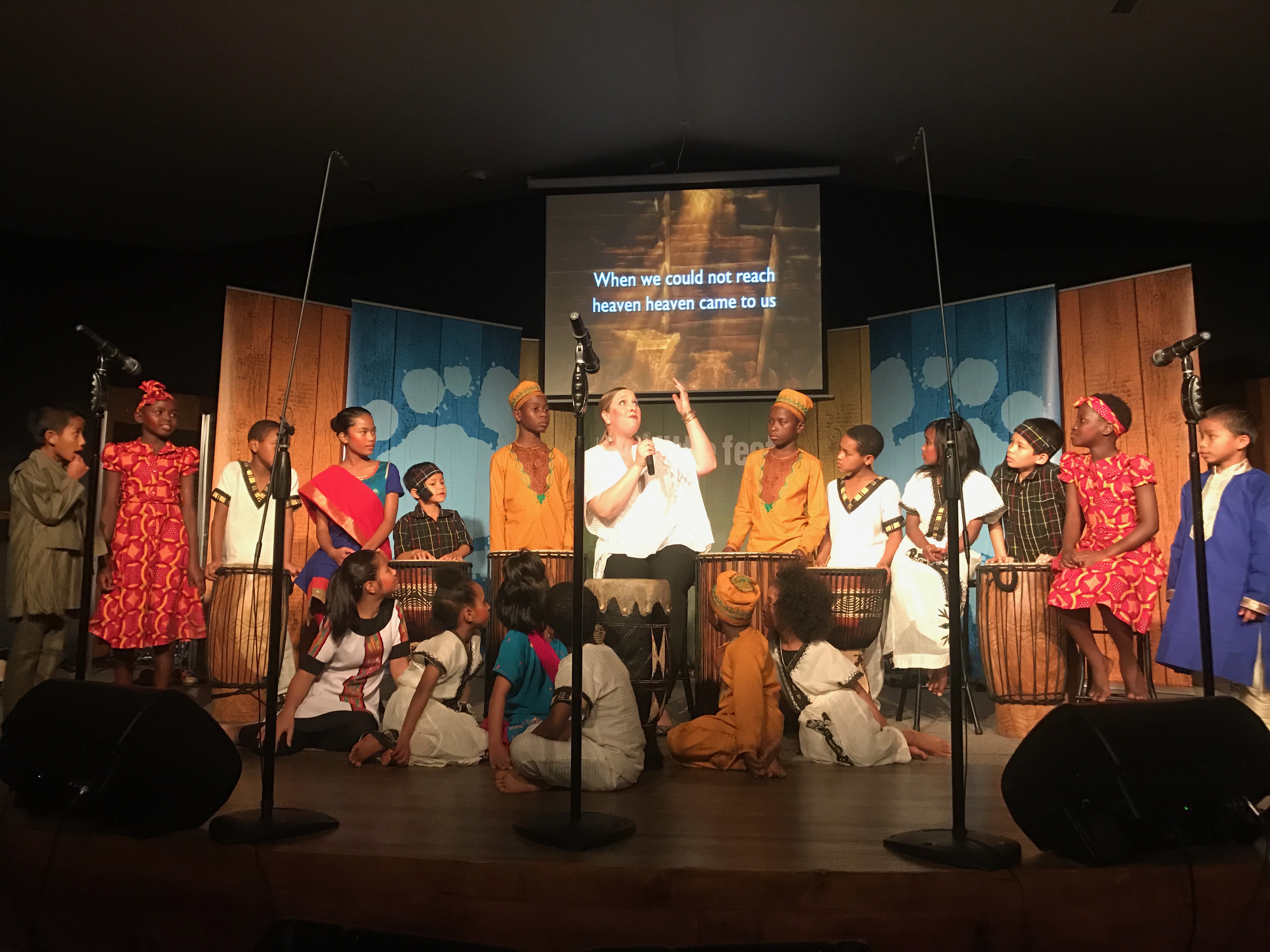 But God displayed his mercy
The greatest gift of love
When we could not reach heaven
Heaven came to us.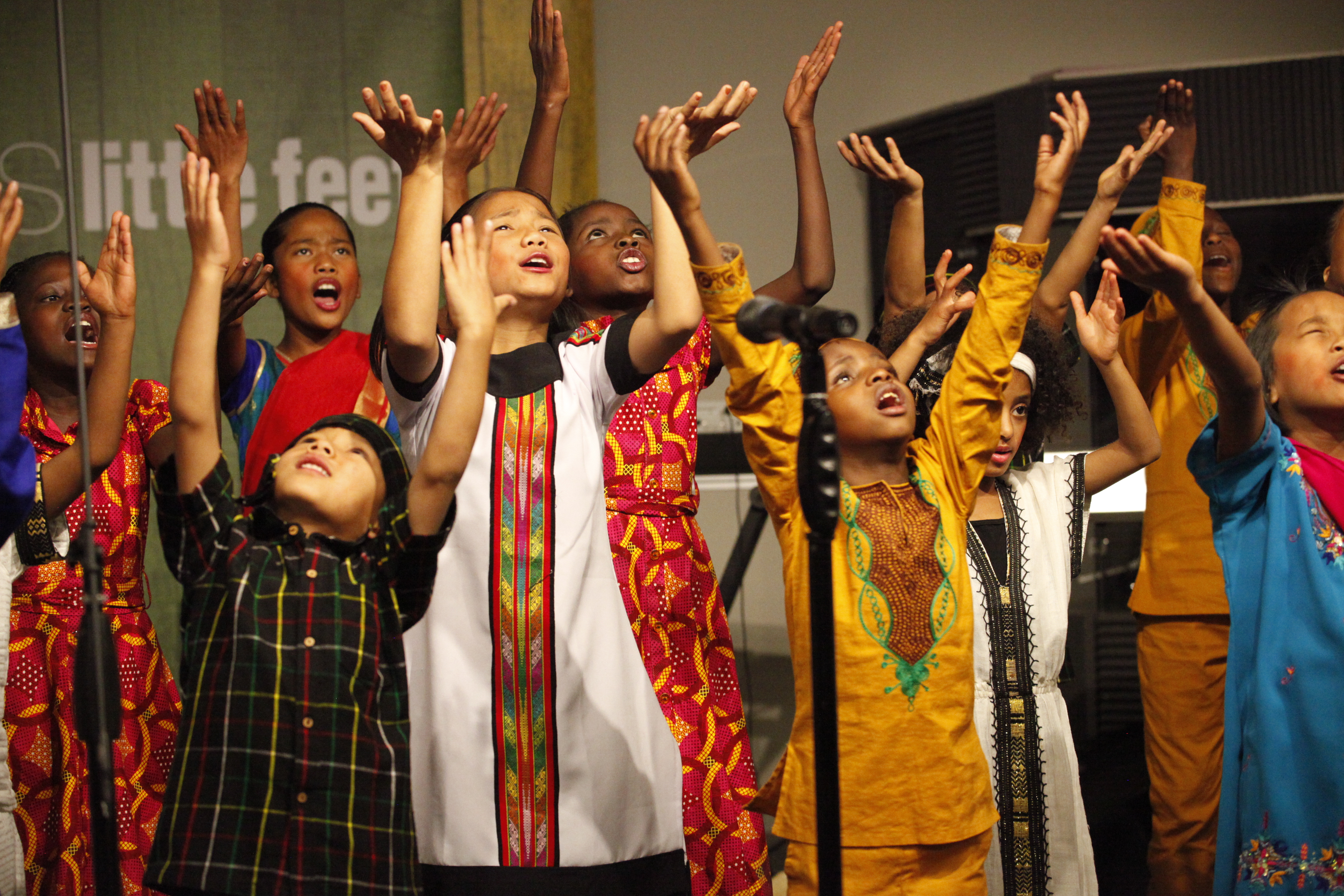 He made a way in a manger
A way to the cross
Messiah the promised
Before time had begun;
For God so loved this world
Though he knew what love would cost
He made a way in a manger
To make a way to the cross.
– Lyrics by Candi Pearson-Shelton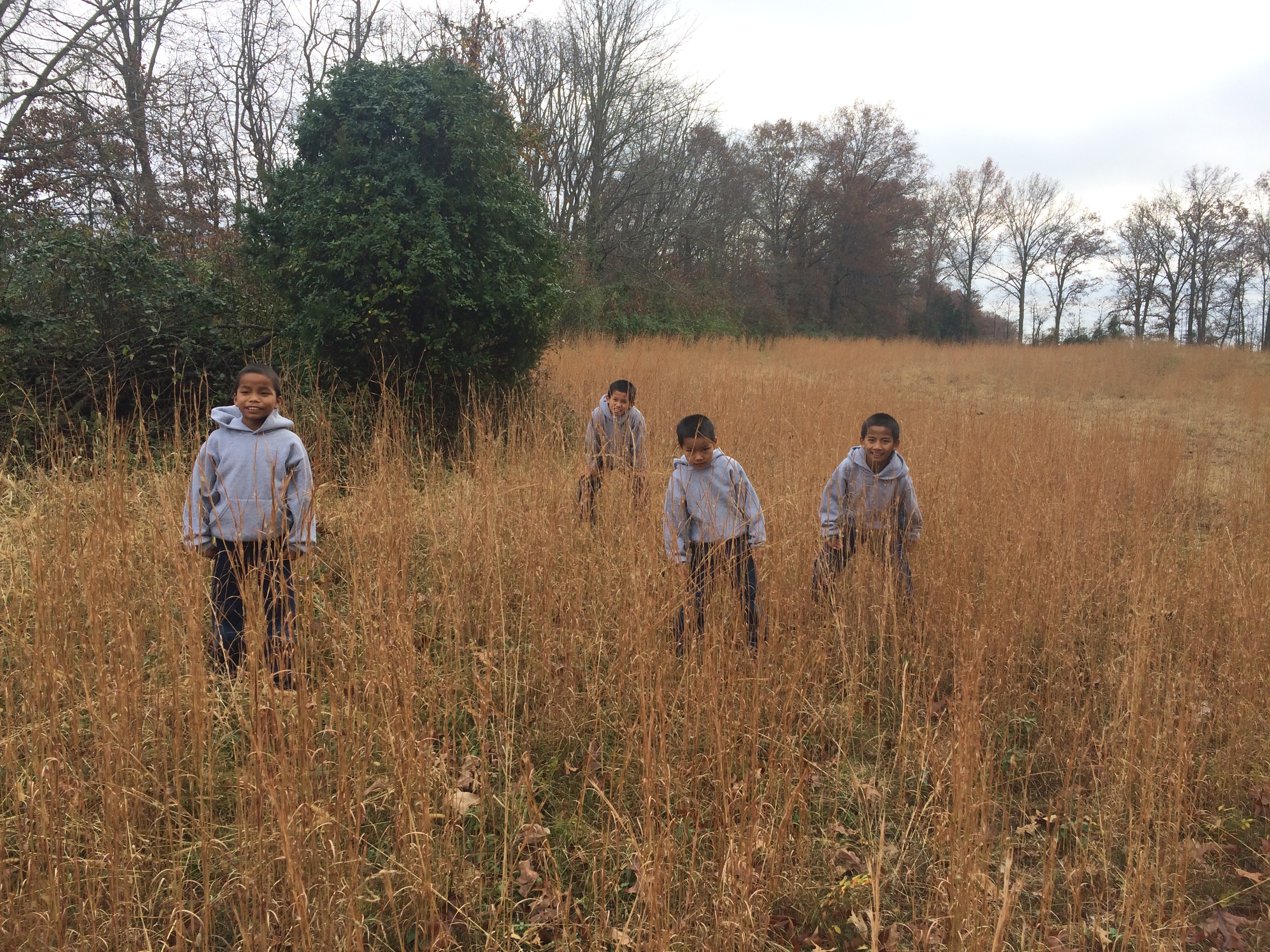 "and to know this love that surpasses knowledge—
that you may be filled to the measure of all the fullness of God."
Ephesians 3:19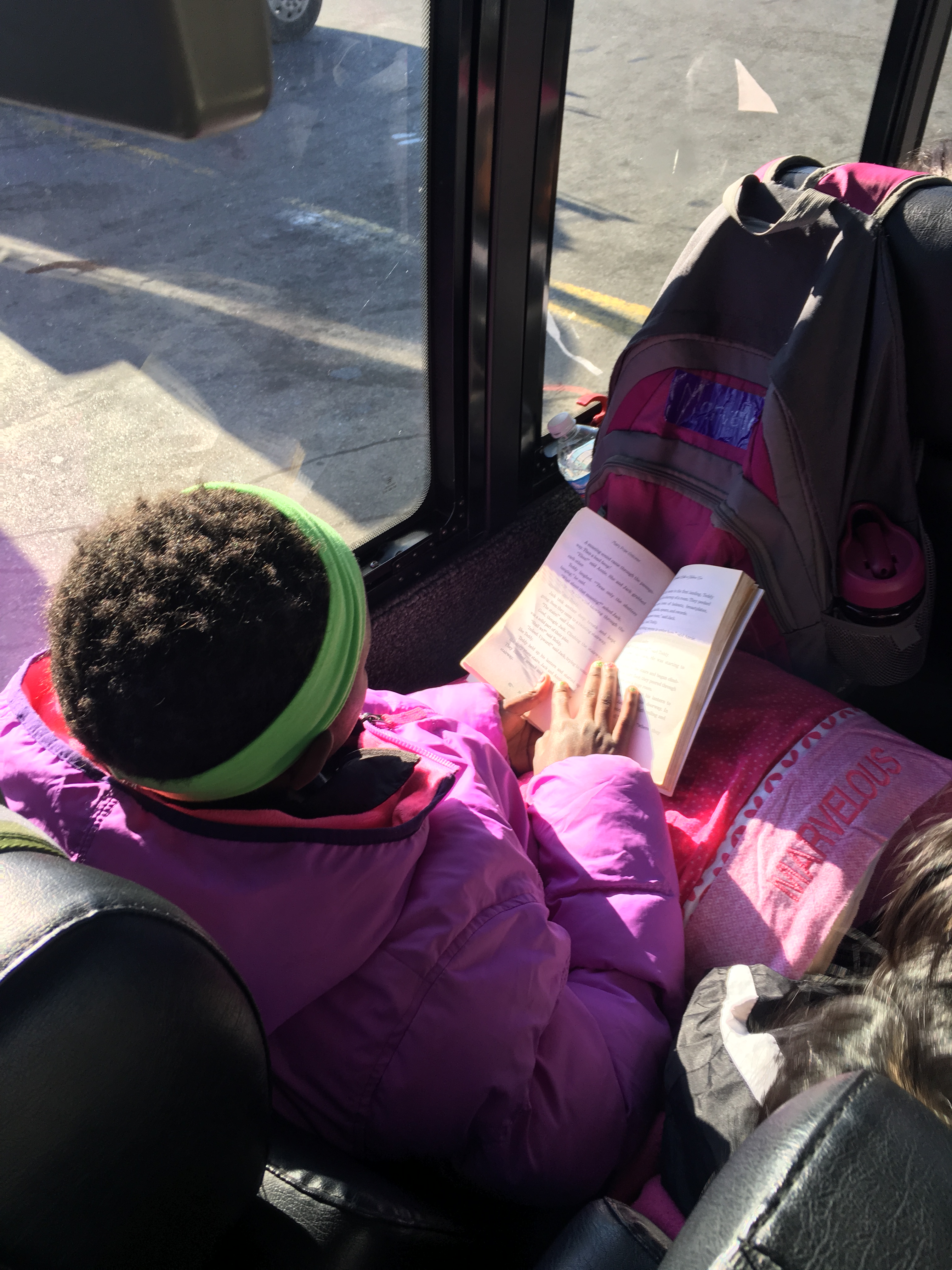 Marvelous reading on the bus during quiet time.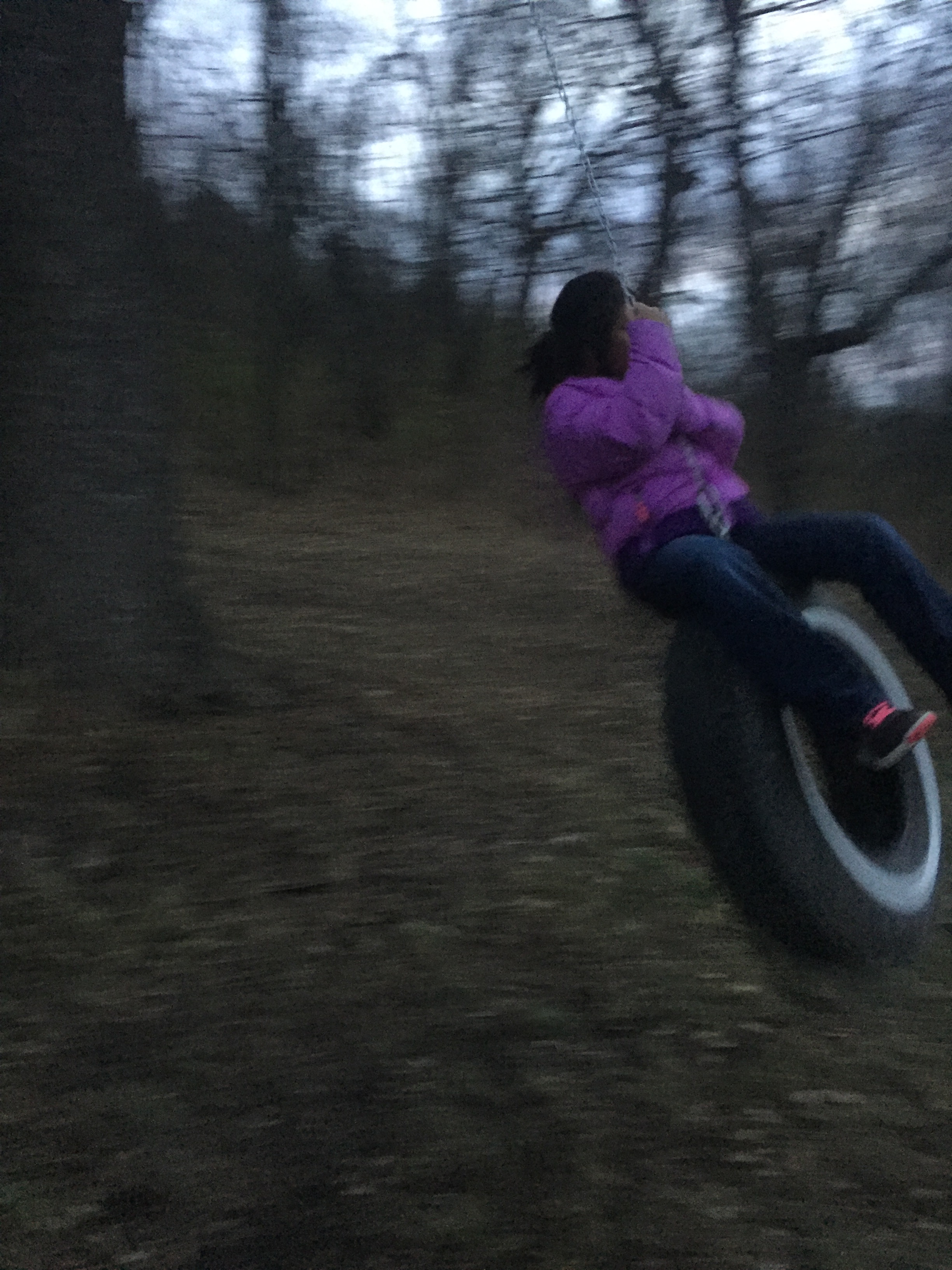 Feli on the tire swing!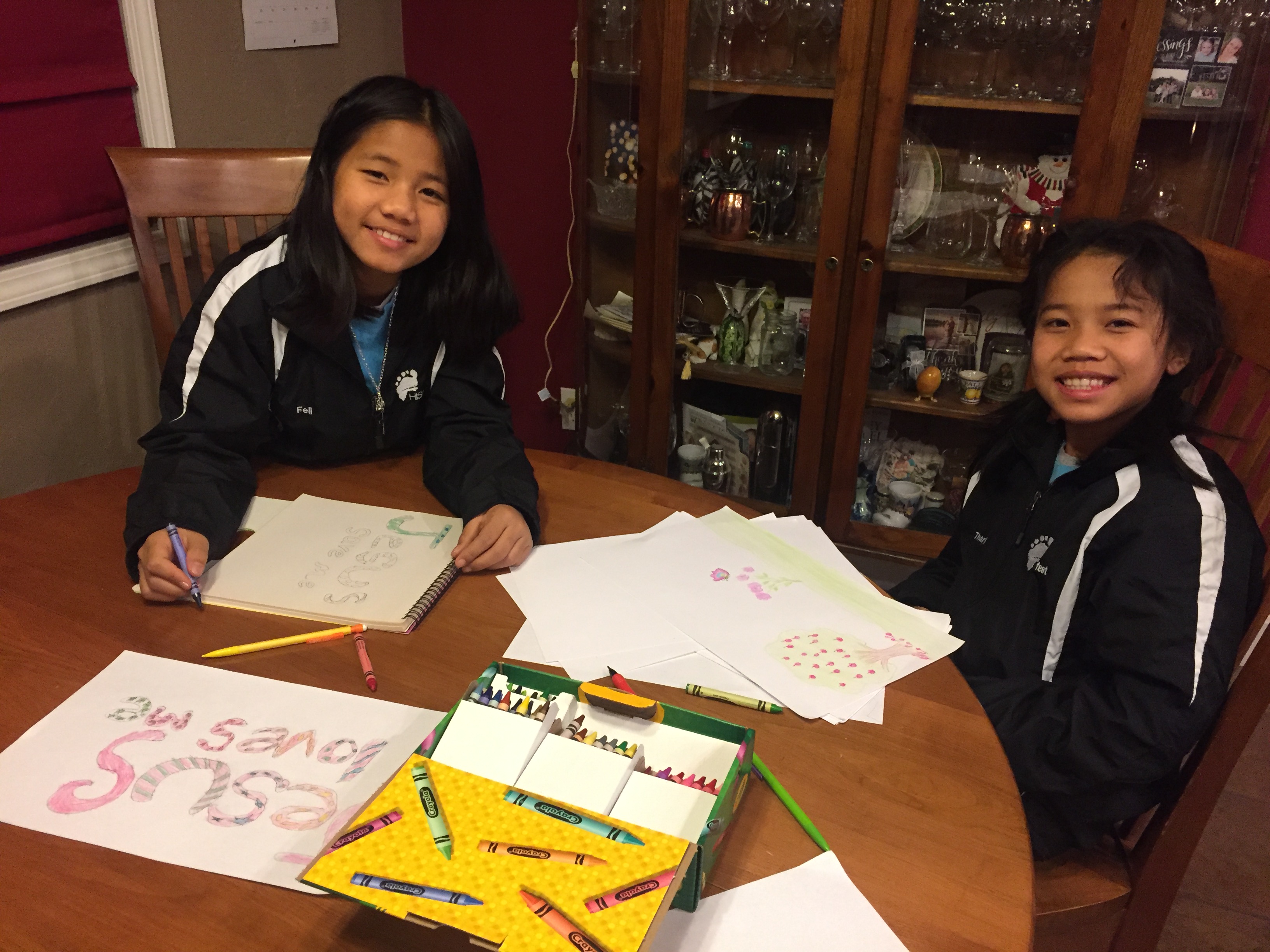 Feli and Thari creating beautiful pieces of art reflecting
the truth that Jesus love them!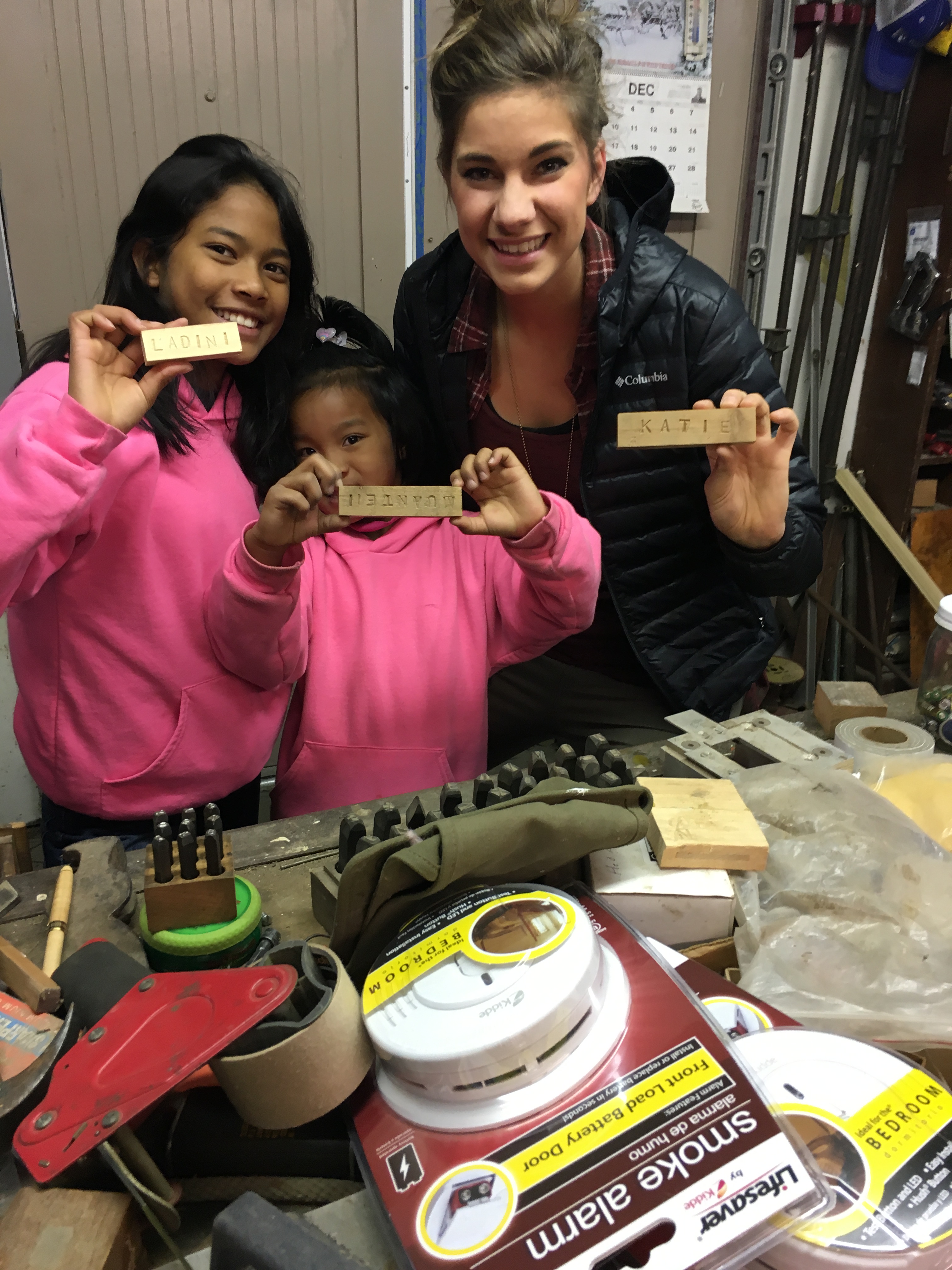 Making wooden name tags.
What a privilege it is to be named children of God
because of Jesus Christ!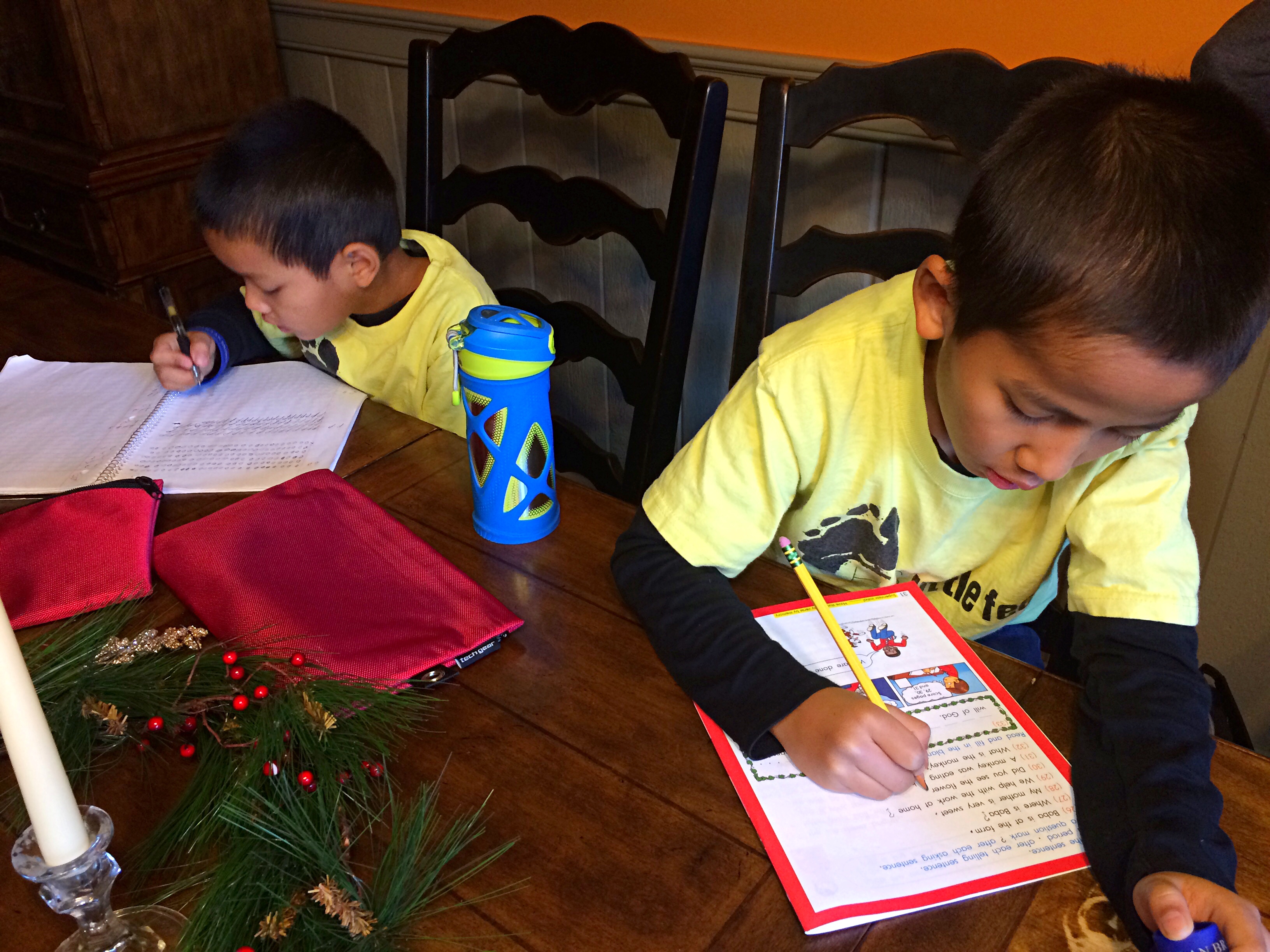 And the boys working on their school work!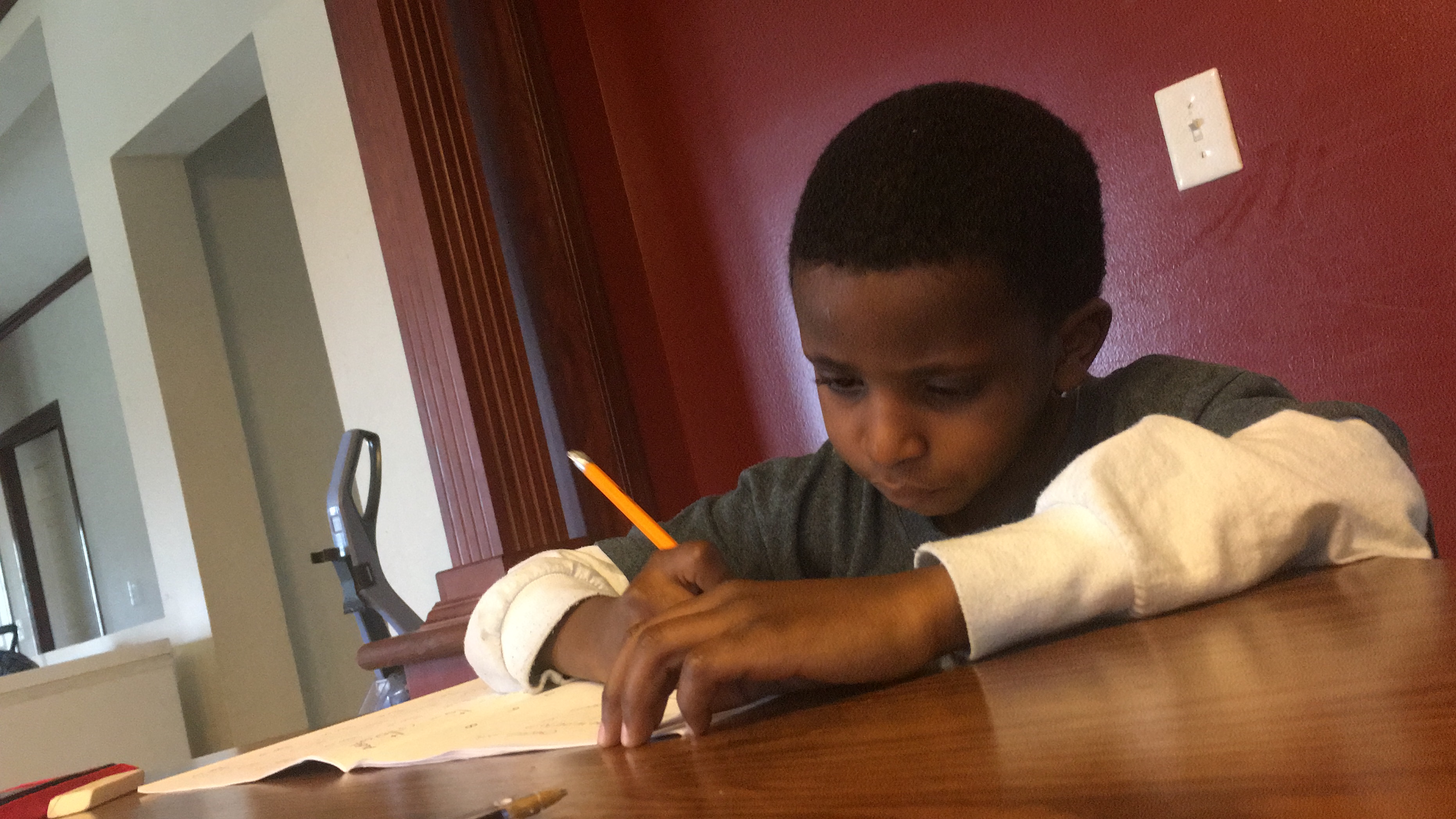 David is so focused!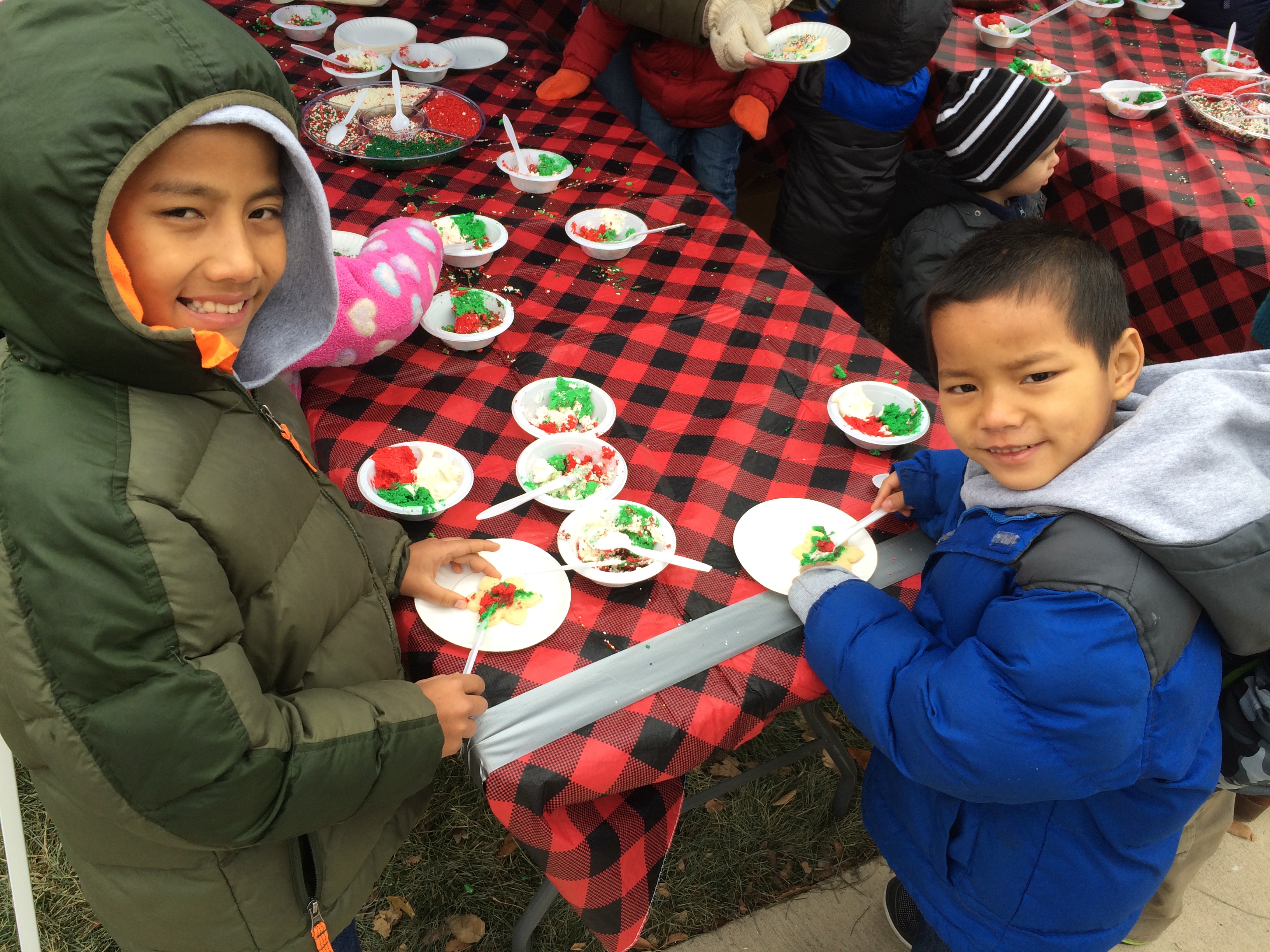 Decorating Christmas cookies outside!
I think more frosting was eaten than
used to decorate.
The boys were excited when they found some ice
on their nature walk in Illinois.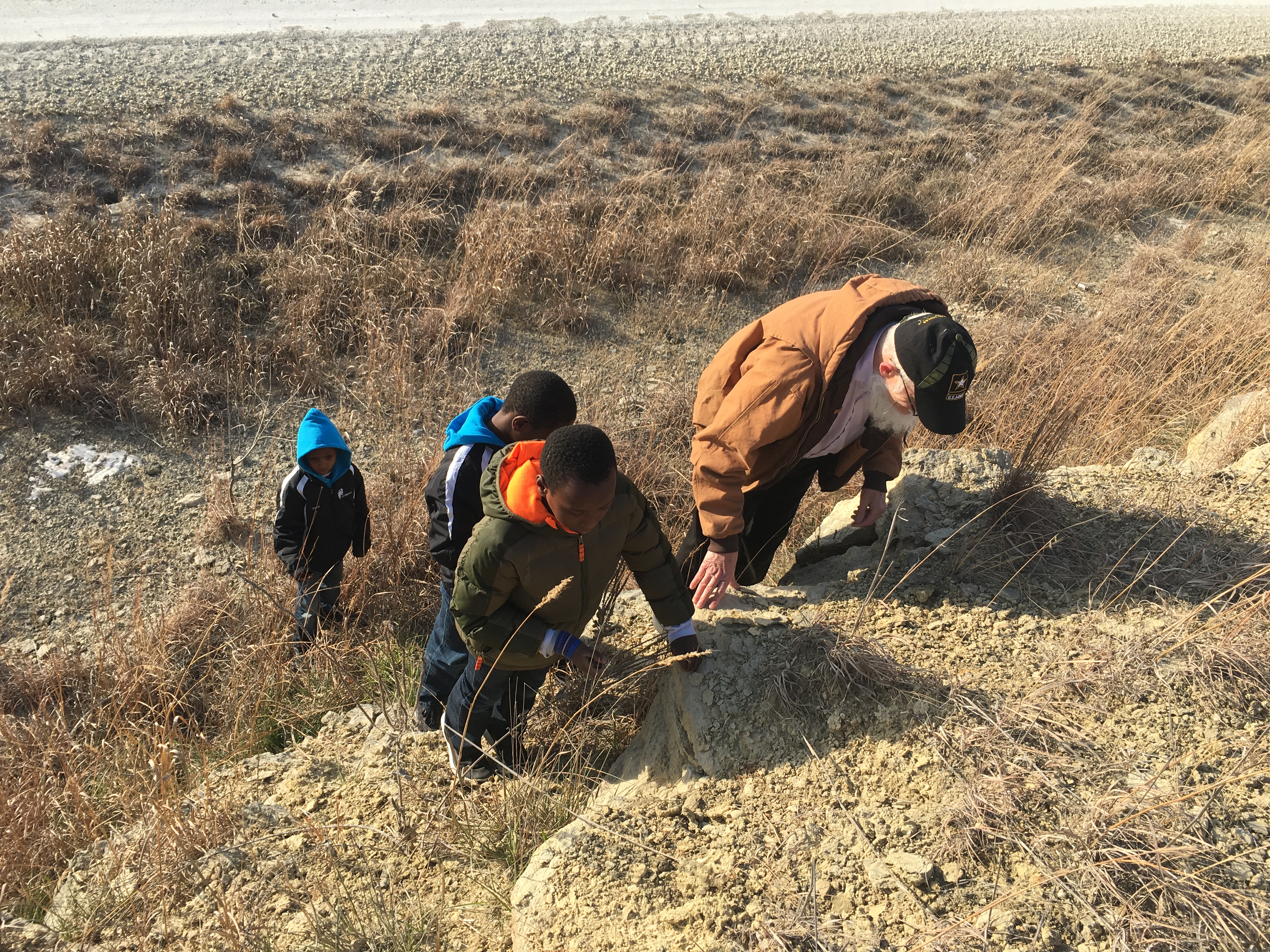 Schooling on the go!
Learning to climb rocks.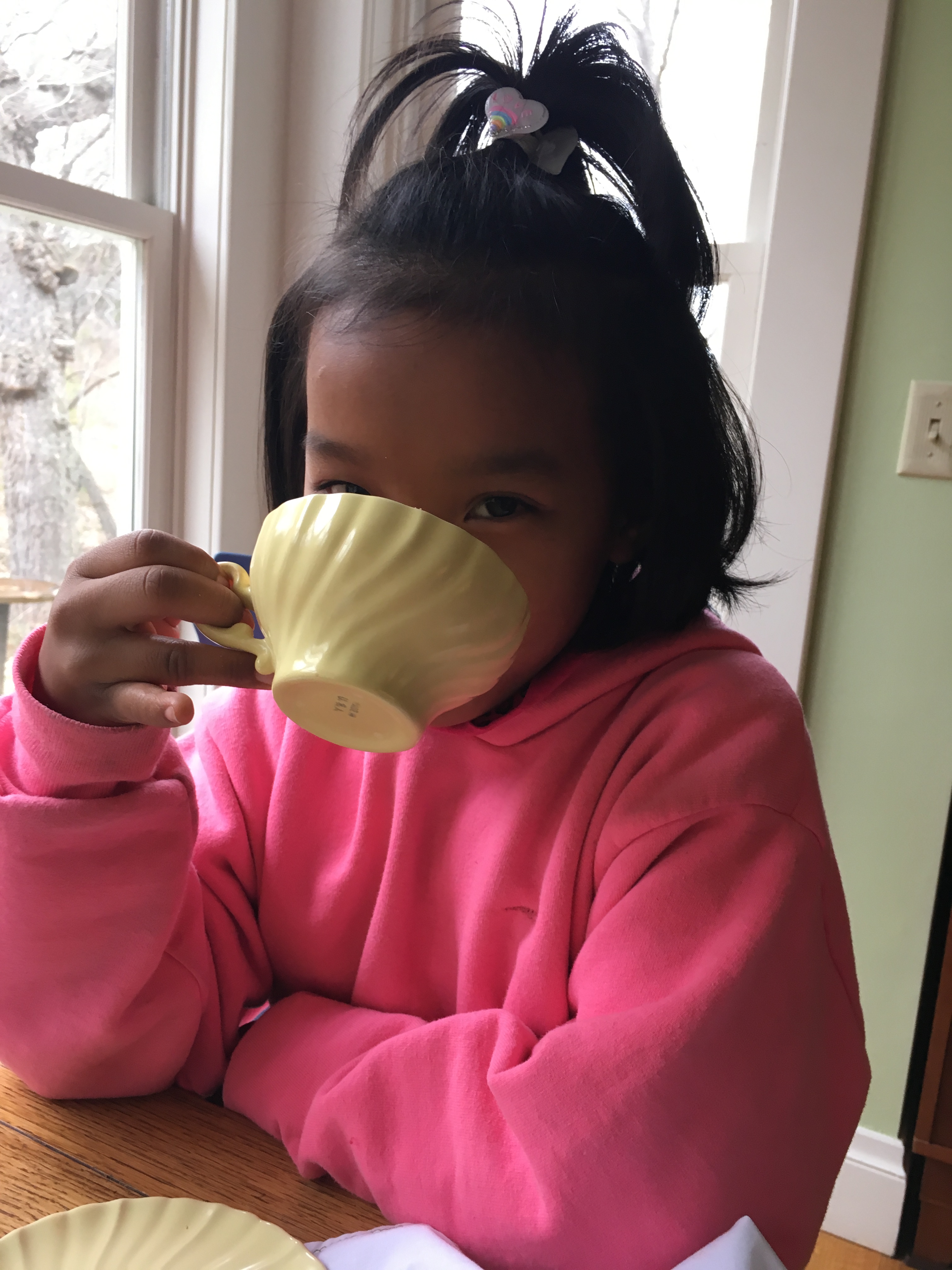 Muanteii sipping tea on a chilly day
in her host home.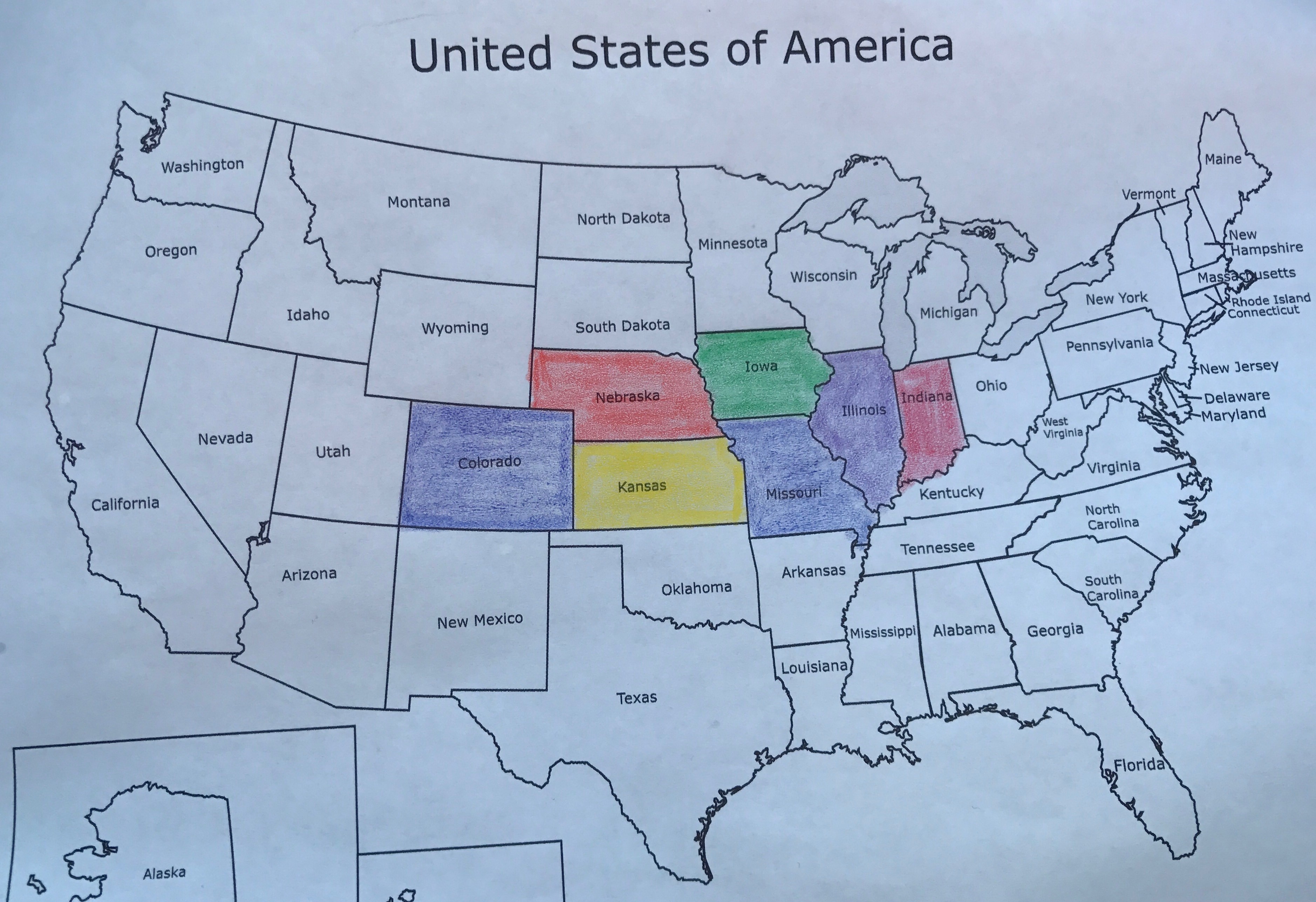 Look how far we've gone in just one month on the road!
On our way back to Colorado to celebrate Christmas!
Thank you for all your prayers as we travel.