Day 102: The boys of His Little Feet made something very special for the four girls in the choir to show them honor as sisters in Christ.
January 30, 2012
The girls each received a beautiful picture of themselves in a frame with personal, encouraging words written by the boys in the choir.


the boys watching the girls receive their gifts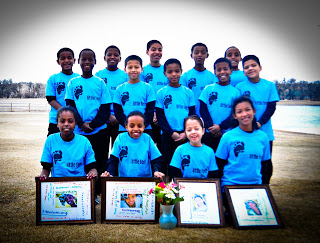 How beautiful it is to see God show these children how to love Him and each other more every day.