(our latest steps): Our Full Week of Fun!
April 19, 2017
"To this you were called, because Christ suffered for you, leaving 
you an example, that you should follow in his steps."
1 Peter 2:21
What a jam-packed week of fun we have had! Fishing, climbing, birthday celebrating,
egg hunting, eating, sleeping, playing, riding, singing, baby showering, 5k running….whew! And that's just to name a few!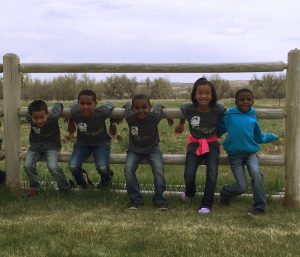 Hangin' out on campus!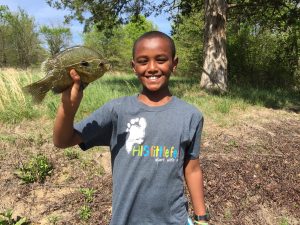 Some of the boys went fishing.
Esubalew was ecstatic to pull this guy from the water!
We got to celebrate Uncle Sam's birthday!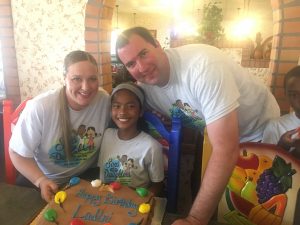 Ladini's birthday was this past week as well!
Special memories were made!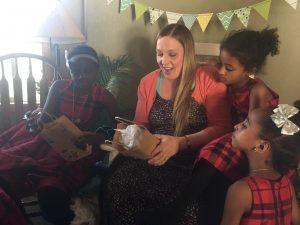 This was a week of celebrations, and we
were able to bless our founders, Mike
and Christa Hahn with a baby shower
for the newest Hahn coming soon!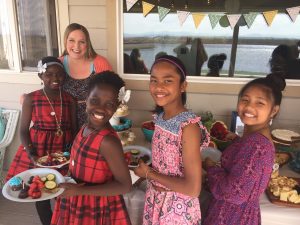 The girls all loved the baby shower!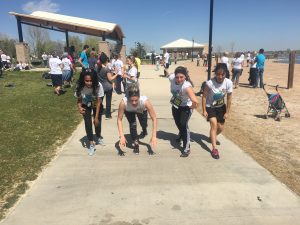 The Auntie's were ready to run their best
at our annual Step Up 5k event!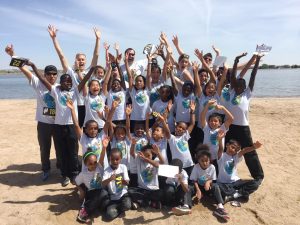 Whew! We made it to the finish line! The kids
had a fantastic time out at our 5k event.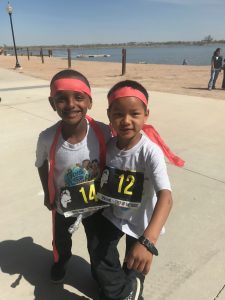 Yeabkal and Kimkima were
running ninjas!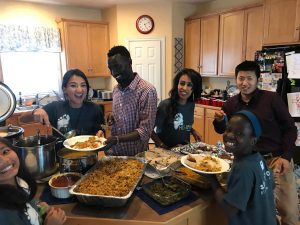 For Easter, the staff and children had an
amazing dinner provided by the Hahn's.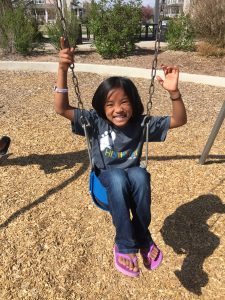 A little playtime is always a good idea!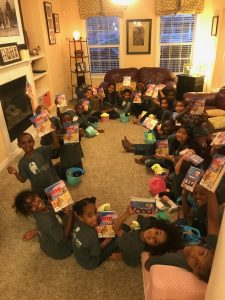 Thank you Dr. Dave and Auntie Ila, for the Bibles and Easter gifts!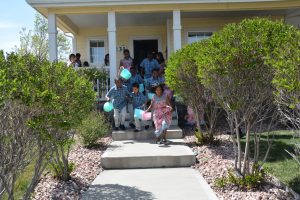 Let the hunt begin!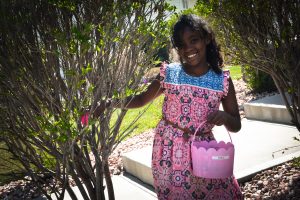 Seble found a perfectly pink egg to match her dress.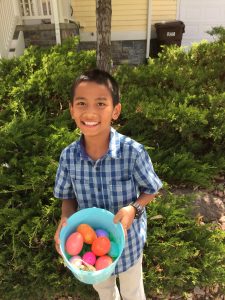 Munga had no problem searching out
the eggs on Easter!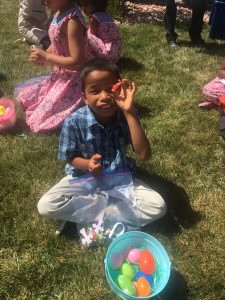 BSA can't wait to munch on the sweet
treats found in his eggs!
Well, that's one way to search for eggs!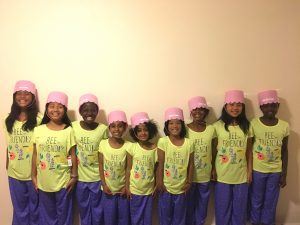 Who knew that Easter baskets could be
so fashionable?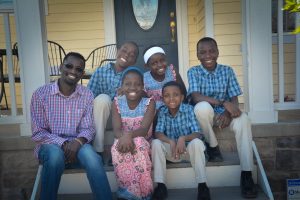 Team Kenya all smiles!
Team India ready to go on Easter morning.
Team Ethiopia happy to celebrate the resurrection!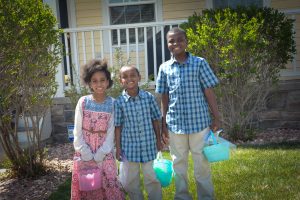 The kids all had such an amazing time searching
out the eggs!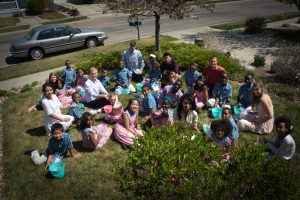 The hunt is over…now to see what's inside!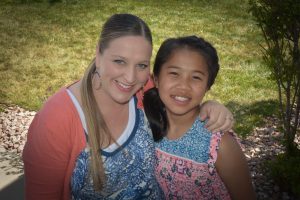 Auntie Christa and Thari who is so full of joy!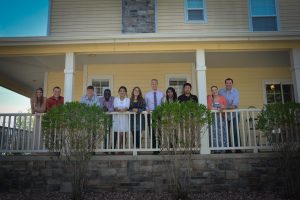 2016-2017 Tour staff Easter photo.
The tree at the Hahn house that all
the kids love to climb!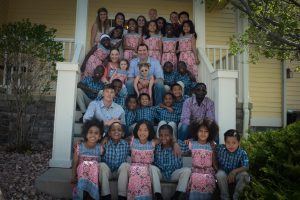 Easter 2017….Success!!
The children loved every minute of this past week, and made so many
special memories with one another!
Father, we thank you for the cross and for sending your son to die for us. Thank you for your continued hand of protection over the staff and children of His Little Feet. Please bring your guiding hand over them as they share the good news with others. Bless our hands and feet. Amen!