Alumni Program
After the choir children complete their time in the United States, they return to their home countries and are then eligible to participate in the HLF Alumni Program, where they continue to be helped, loved and trained by receiving…
Educational Assistance 
Spiritual Development
Life Skills Coaching
Personal Care Management
HLF Community Preservation 
The HLF Alumni Program takes place at the HLF Global Community Centers. For countries where there is no HLF Global Community Center, HLF works alongside of partnering organizations in those countries to coordinate and facilitate the HLF Alumni Program on their sites.
The His Little Feet Alumni Program is supported by the HLF Alumni Fund. HLF Alumni Fund supporters who commit to $100/mth or $1200/yr have the option to follow the journey of a specific alumni, receive an annual picture and update from that specific alumni, and write letters to the alumni whose journey they are following.
His Little Feet strives to provide all alumni with an equal opportunity. Gifts given to the HLF Alumni Fund will be equally distributed to all alumni. The HLF Alumni Fund is overseen at the direction and discretion of the His Little Feet Board of Directors.
Once the HLF alumni reach the age of 18-22 (varies case to case) or graduates and moves on to college, HLF offers support through the HLF College Scholarship Fund. The College Scholarship Fund is a designated fund through which HLF alumni may apply for and receive scholarships when they reach their college years and have the need for financial support.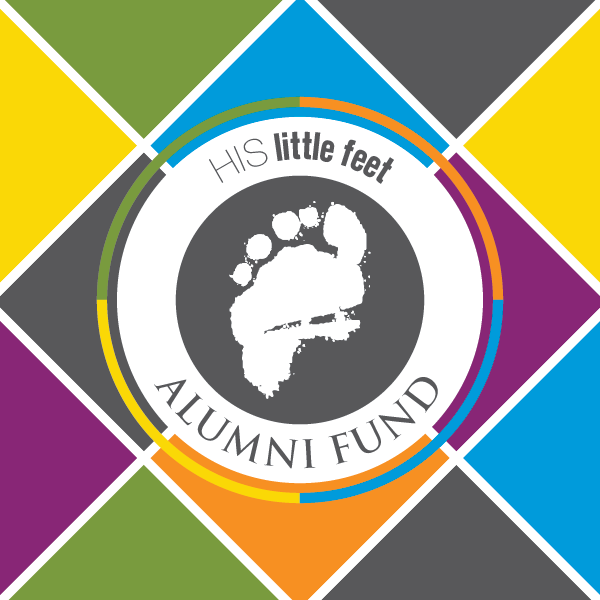 When a poor person dies of hunger, it has not happened because God did not take care of him or her. It has happened because neither you nor I wanted to give that person what he or she needed.
— Mother Teresa