(our latest steps): When Voices Come Together
June 7, 2017
Good things happen when we come together to worship. When voices blend as one and we sing to our Savior, we know that God is pleased. We were created FOR this! We have been masterfully knitted together in our mother's wombs to please our heavenly Father.
And we did just that this past week in lovely Vermont!
"For where two or three gather together as my followers, I am there among them."
Matthew 18:20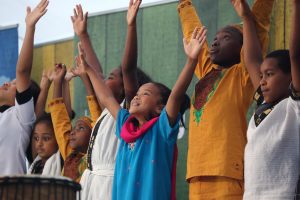 " 'And this is my covenant with them', says the Lord.
'My spirit will not leave them, and neither will these words I have
given you. They will be on your lips and on the lips of your children
 and your children's children forever.' "
Isaiah 59:21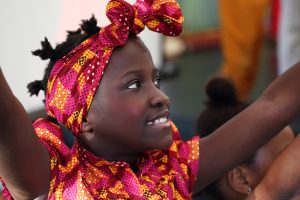 Melda's joy abounds as she worships!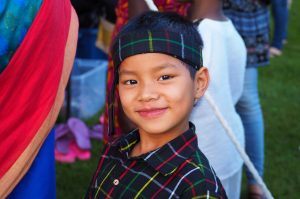 Kimkima, from India, eagerly awaits the
choir's worship time with Middletown Springs
Community Church in Vermont.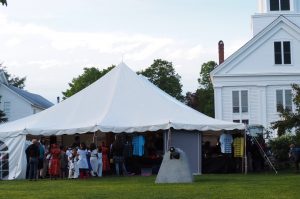 The choir sang outdoors with Middletown
Springs Community Church. It was such a special
evening of gathering under one big tent to glorify Jesus!
Thank you for opening your heart to us!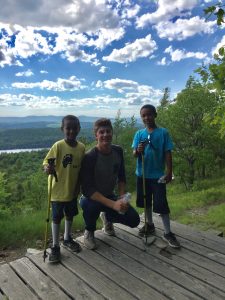 During their stay in Vermont, the team took in
the beauty of the surrounding area!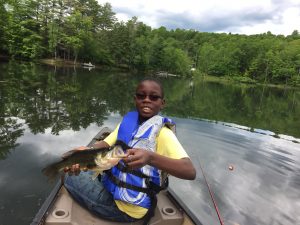 Vincent catches a huge fish while kayaking!
Anyone hungry?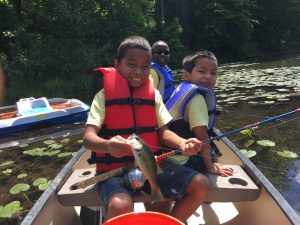 BSA reels in a whopper as well!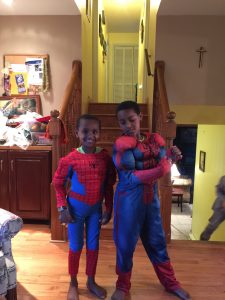 Yeabkal and Dagim loved dressing
up as Spiderman! Superhero's for sure!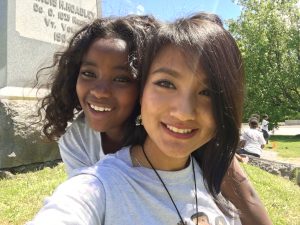 Auntie Angela and Seble share a special moment together.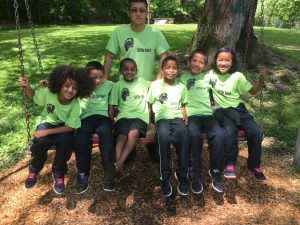 How many can we fit on the swing?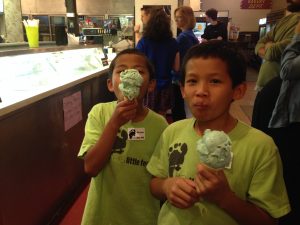 Sweet treats are always special!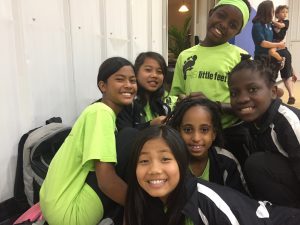 These amazing girls have such a beautiful friendship
that spans the world!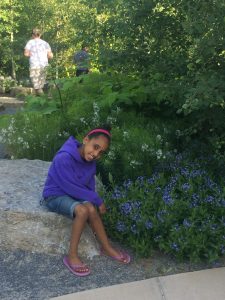 Happiness flows from Tigist!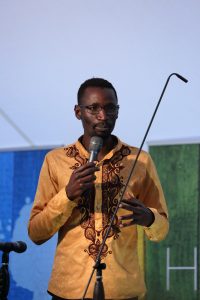 Uncle Saul shares his powerful story.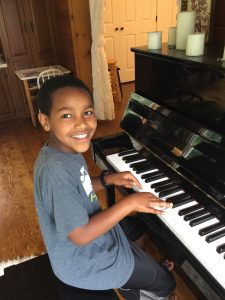 Dagim takes a moment to work the keys.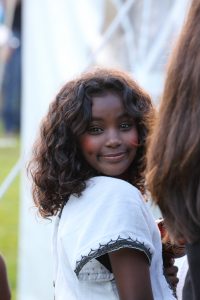 Seble, who is dressed in her Ethiopian
costume, prepares to lead the church in song.
Father, you truly deserve our thanks and praises! May your heart be blessed by our songs to you! As we lift your name on high, may you be glorified. Thank you, Father, for the ability to worship you wherever we are. Continue to create in us clean and pure hearts. We love you!
Amen