(our latest steps): Oh! The Places We've Been!
July 5, 2017
"I will never fail you. I will never abandon you."
Hebrews 13:5
What a fantastic week we have had! We went from Wisconsin to Iowa and then back to campus in Windsor, Colorado. The kids have just a few short weeks left here in the United States before they head back to their home countries.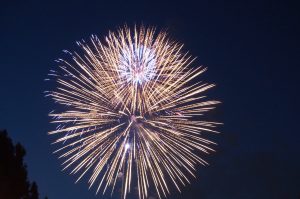 We made it back to Colorado just in time to celebrate our nation's birthday –
The fireworks were beautiful!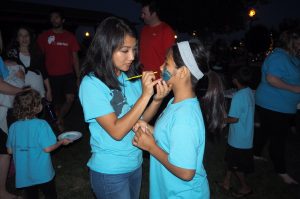 All the kids enjoyed some fun face painting
before the fireworks show began!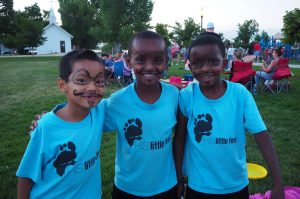 The three amigos!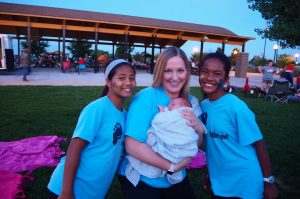 The kids and staff met the newest
member of the Hahn family!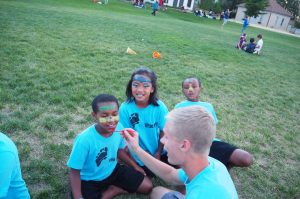 Uncle Ethan tries his hand at painting too!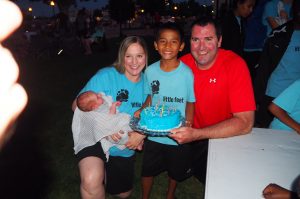 Uncle Mike and Auntie Christa, the founders
of His Little Feet, were able to celebrate Munga's
birthday!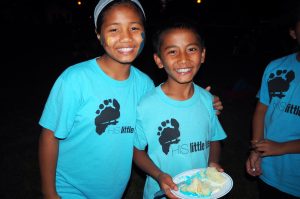 There's nothing better than birthday cake with friends!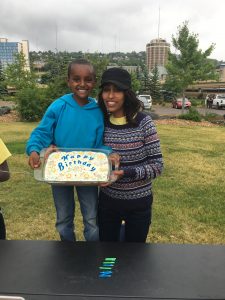 We also had a blast celebrating Yeabkal this past week!
Happy Birthday!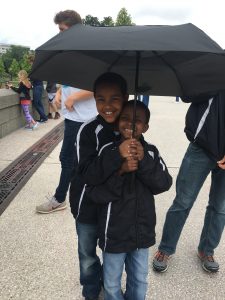 Rain or shine, there's always smiles on
these faces!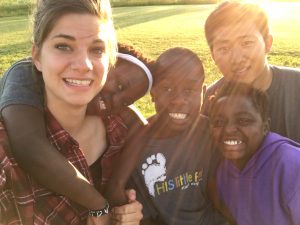 Priceless memories the kids are making with
their Aunties and Uncles!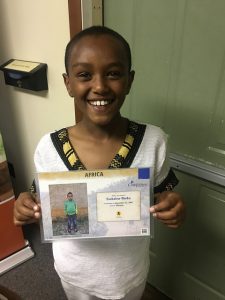 Esubalew from Ethiopia holds up a young
child from Africa that is waiting to be sponsored.
What a blessing it has been to see so many children's
lives transformed by people sponsoring through
Compassion at our events!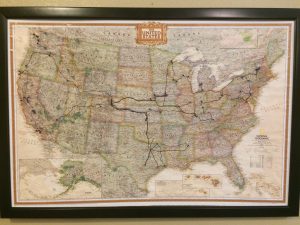 "Oh the Places You'll Go…"
-Dr. Seuss
The Sons and Daughters tour has a few more weeks to go! It's amazing
to visually see exactly where we have been this past tour year!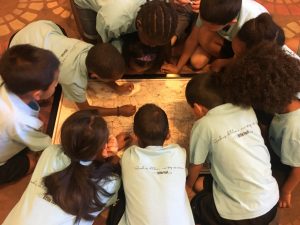 The kids all gather around the map to study all the
places they've been. What a great tour we have had so far!
Lord, you have gone before us and have given us favor in every place we have been. Thank you for your continuous protection and guidance over us. We love you and praise your name!
Amen