(our latest steps): When Our Hearts are in Tune with Him
October 25, 2017
When the children come from various parts of this great big world, we
always want to make sure to give them the highest quality of care in
every area of their lives: spiritually, emotionally, and physically. It takes
a village to do so, and we are so incredibly blessed by those who have made it
their privilege to pour into these children with their gifts and talents!
"O Lord, do good to those who are good, whose hearts are in tune with you."
Psalms 125:4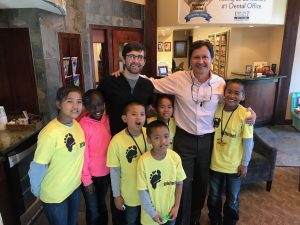 Thank you Dr. Ted Mioduski Jr, Dr. Theo Mioduski and the dental team for your
help in restoring sweet smiles!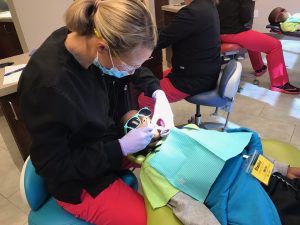 We are thankful for Dr. Shonka and her great team! All of the children's teeth
were brightened and polished!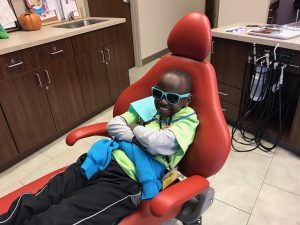 Can teeth cleaning be any cooler?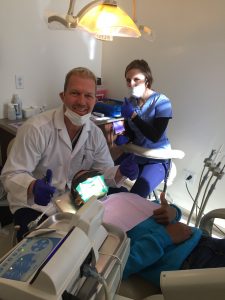 Dr. Maines helped Hriata with his root canal and
permanent tooth filling. Thumbs up all around!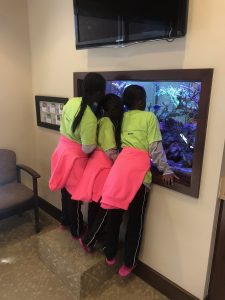 The children were quite enamored with the fish tank
while waiting their turn for the dentist.
A great blessing daily, is having friends, families, and even
restaurants come and bring meals to the children and staff while
they are here in Windsor, Co. We are so grateful that the Pettit family
was able to stop by and bring a meal and enjoy the beautiful fall day with us!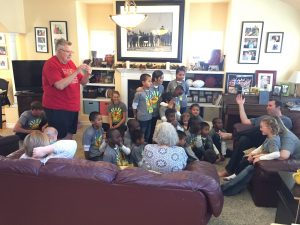 Uncle Mikey's parents, Dick and Jane, came in to spend some
very special time with the children at the Hahn's home. What a great
afternoon we had filled with food and fun!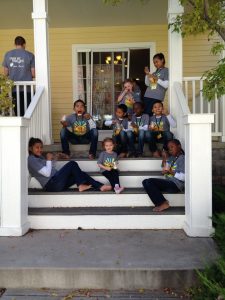 Just chillin' on the front steps and snacking away!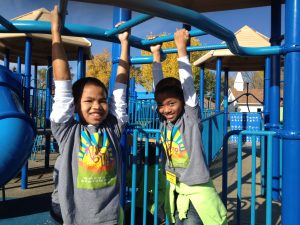 Nothing like a little hang time!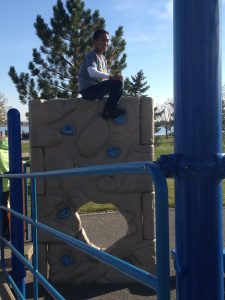 Park days are the best!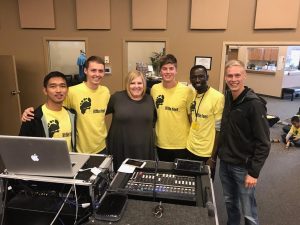 This crew is learning the ropes with the sound system, and
are doing a fantastic job!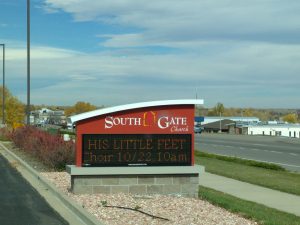 We had a blessed time at our first concert over
at South Gate Church.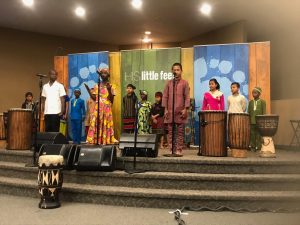 The children prepare for the concert.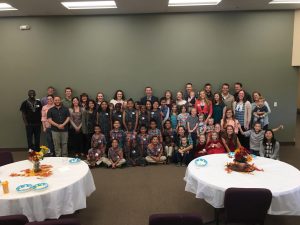 Thank you, South Gate, for a fantastic morning of worship!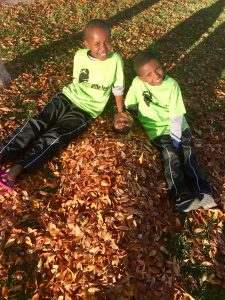 When the leaves are falling, there's only one thing
to do… play in them!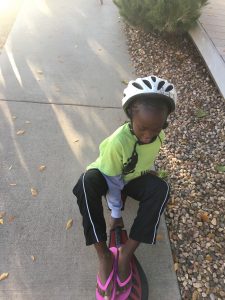 Faith from Kenya tries out some of the toys at the campus.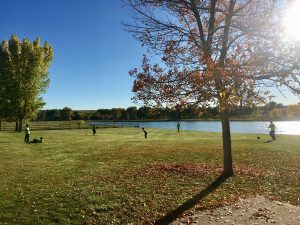 Thank you God for your infinite beauty!
Lord, we thank you for bringing so many into our paths that bless us. Your hand of provision is abundant. We pray that those who serve us will in turn be blessed for their willingness to give so selflessly. Thank you Father! Amen.