(our latest steps): Introducing Rwanda
August 15, 2018
We are so excited to introduce you to our newest addition to His Little Feet:
RWANDA!

Rwanda is a sovereign state in Central and East Africa.
It is only a few degrees south of the Equator. It's home to
many lakes, including Lake Kivu, which is one of the deepest
lakes in the world!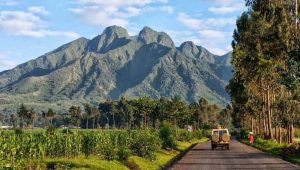 Beautiful mountains dominate the scenery of Rwanda.
The highest peaks are found in the Virunga volcano chain
located in the northwest region of the country.
Rwanda has a temperate tropical highland climate, and has
a typical temperature ranging from 54 to 81 degrees.
There are three National Parks in Rwanda that are home to
a variety of animals and vegetation.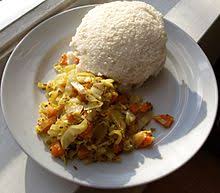 Cuisine in Rwanda is mainly made up of staple items such as
rice, potatoes, plantains (known as ibitoke), sweet potatoes, beans and vegetables.
Education is very important to Rwandan's and having
Hope Haven Rwanda as our partner in the country is a vital
tool to the families who live in the outskirts of the capital city of Kigali.
Hope Haven Rwanda is committed to cultivating "God-given
purposes for entire families, offering them a brighter tomorrow
with the hope of Christ and practical life skills."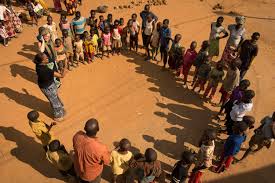 We cannot wait to meet the children from Rwanda!