(our latest steps): We Were Made For More
April 19, 2016
As we travel to new states and experience new things, it's easy for us to focus on the here and now.
But as Christians, we are reminded that this world (although VERY BEAUTIFUL)
is not our eternal home – WE WERE MADE FOR MORE! Isn't that exciting?!
This week we were encouraged by our host homes, church venues, and even some old friends
to keep pressing onward as we serve the Lord and His children!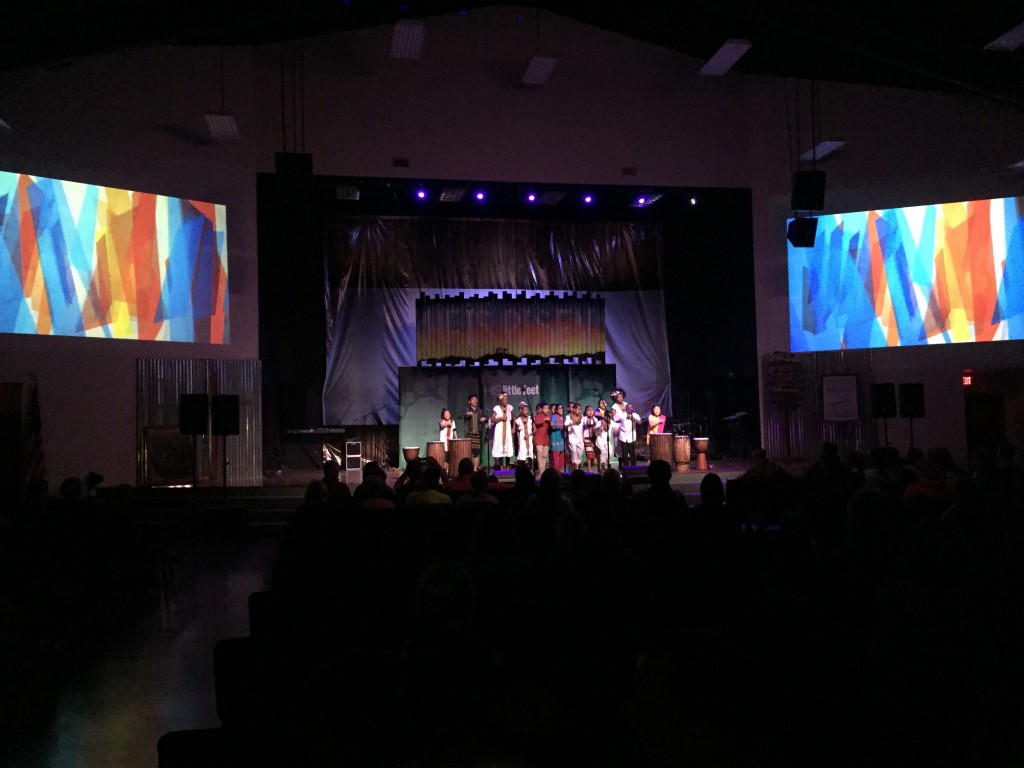 "For this world is not our permanent home;
we are looking forward to a home yet to come."
Hebrews 13:4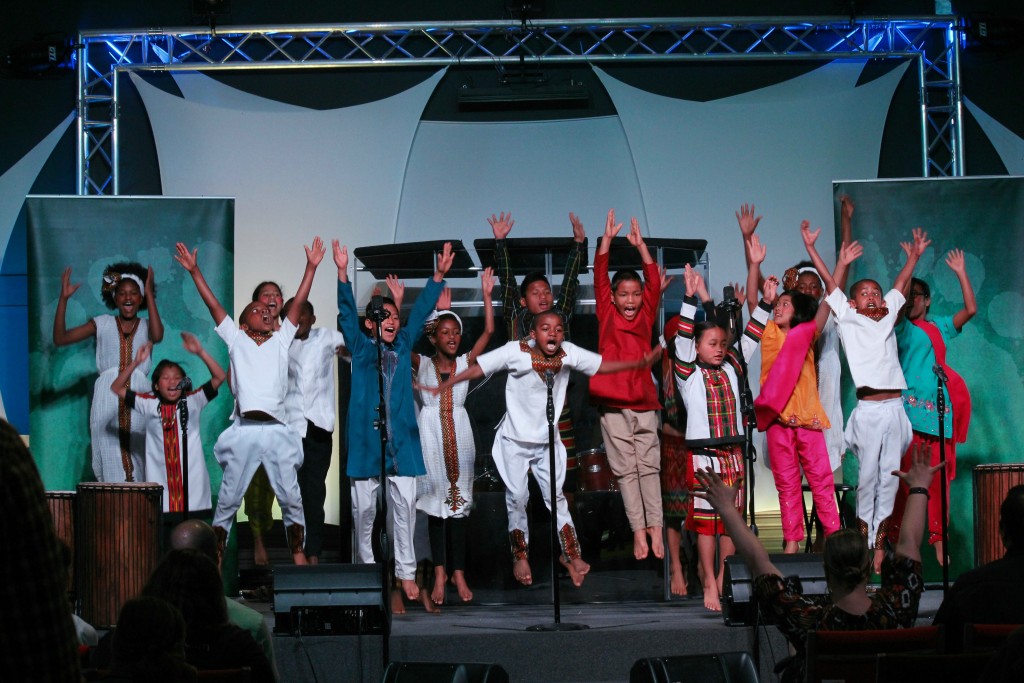 Leaping for the joy and hope we find in Jesus!
(It's fun to see how each child expresses themselves differently
throughout our concerts!)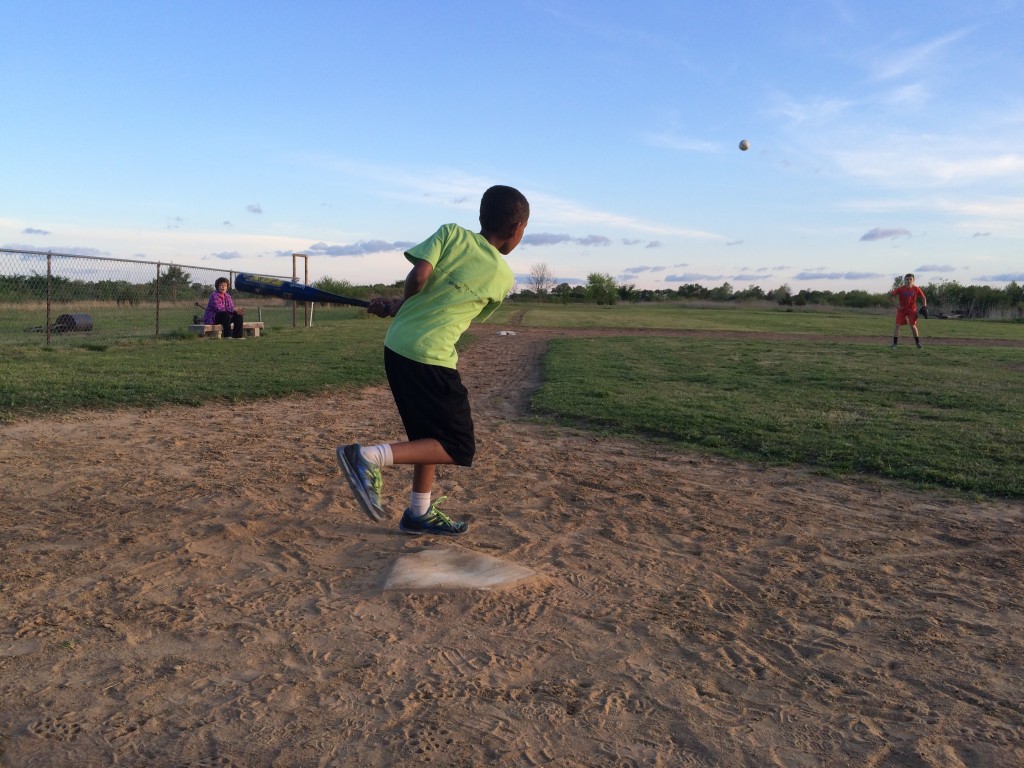 First time at the plate for some of our choir kiddos this week!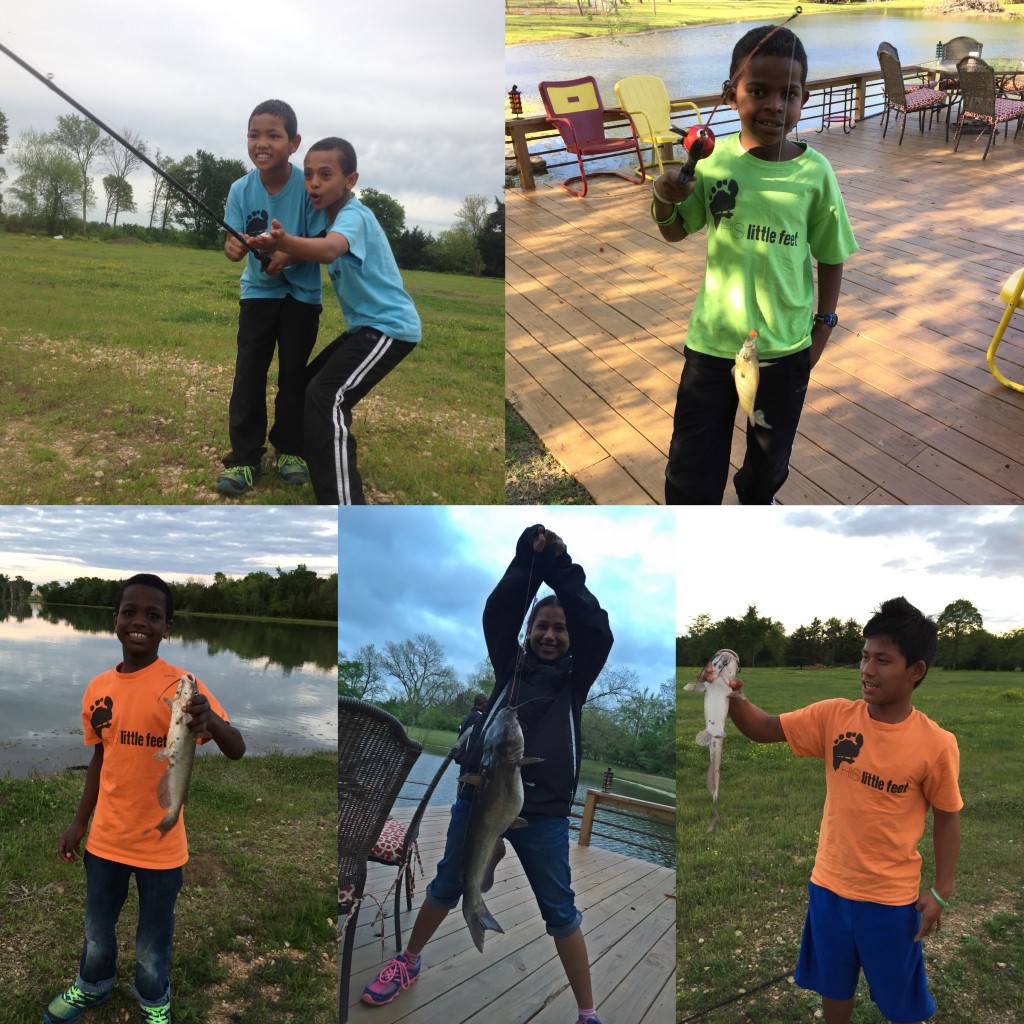 And some great times fishing in Ada, Oklahoma!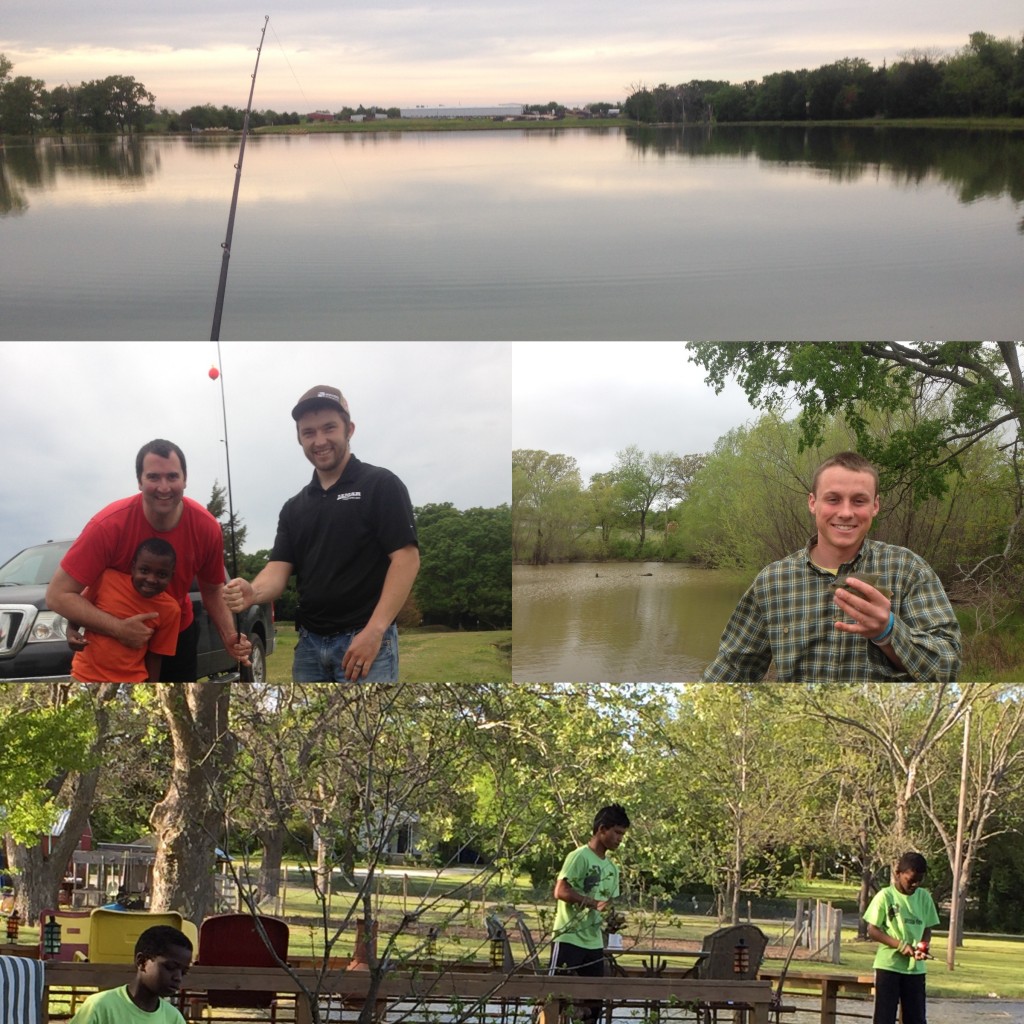 "Praise him, you highest heavens and you waters above the skies."
Psalm 148:4


Auntie April and Buangi made their own "log cabin"
in the woods of Ada!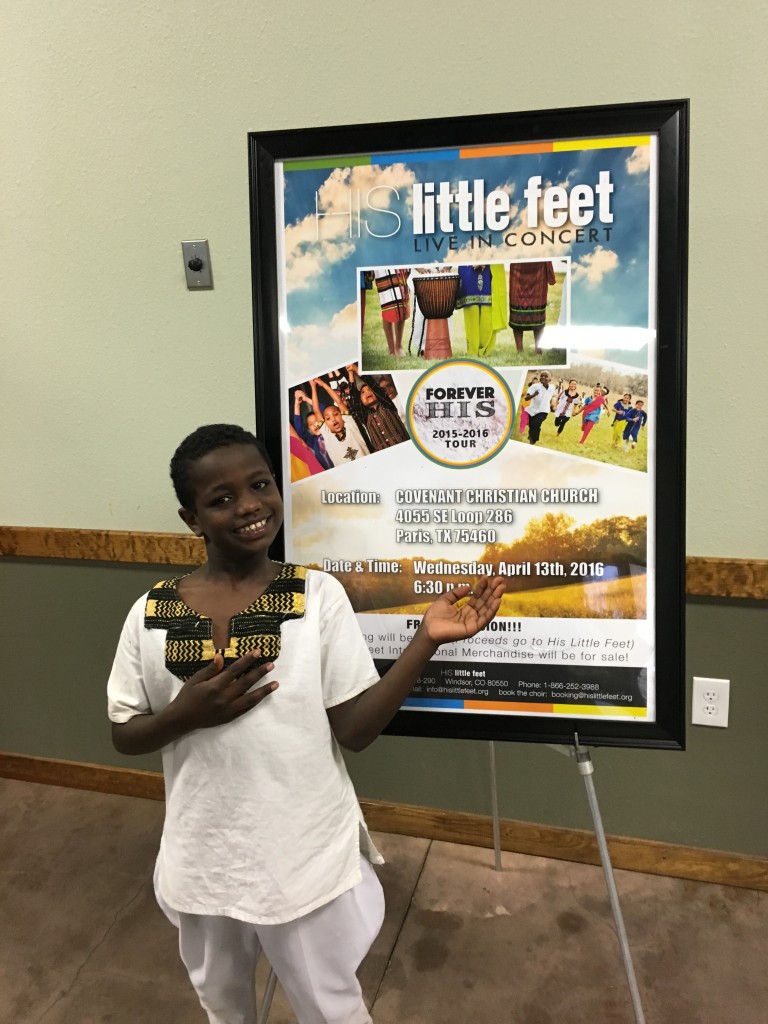 Kebru showcasing the huge framed promotional banner for HLF!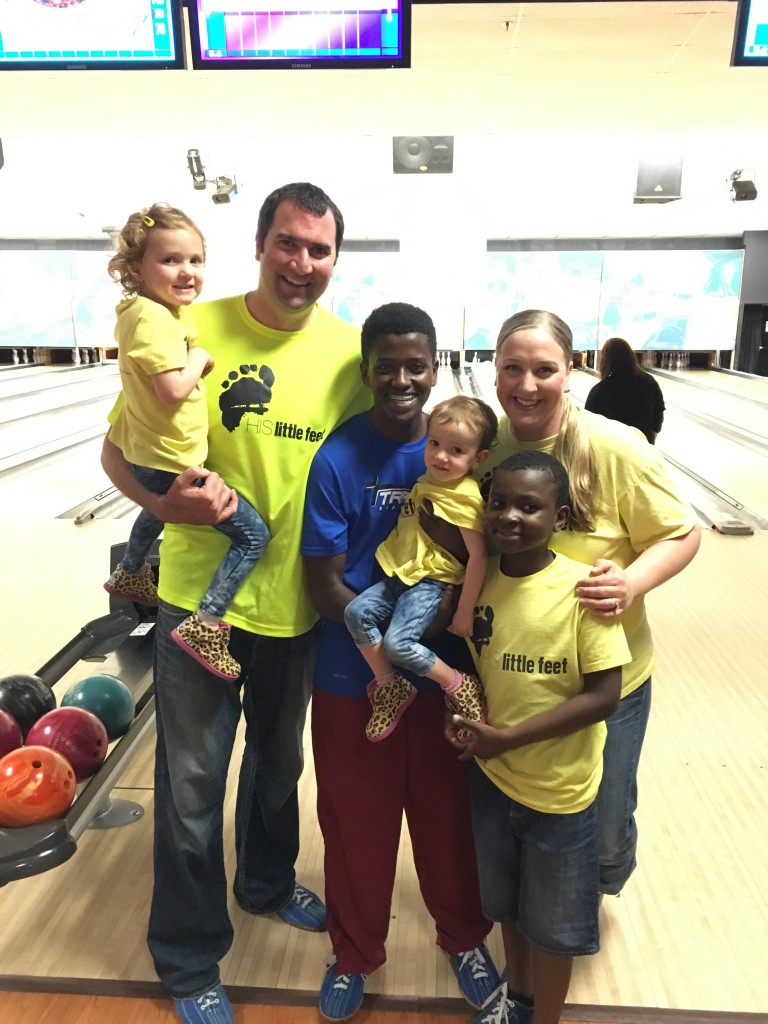 A reunion 3 years in the making…
the Hahn's meeting up with HLF alumni, Yabsira!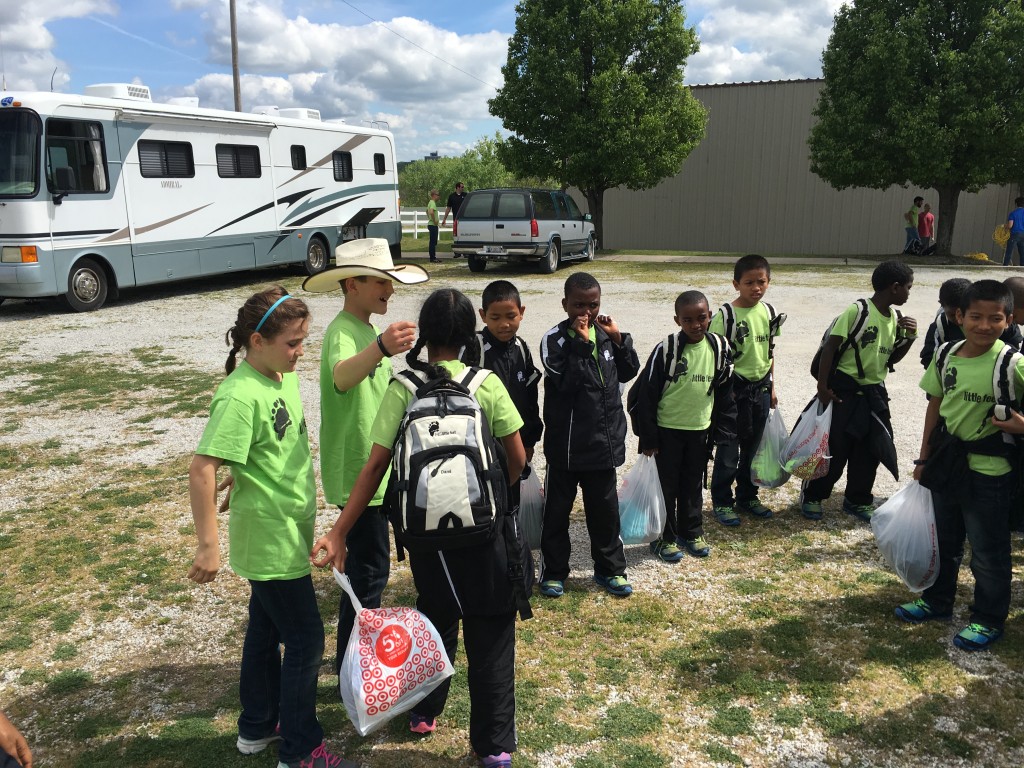 What a warm welcome into Ada by our HLF friends
Auntie Kourtney, John and Kora!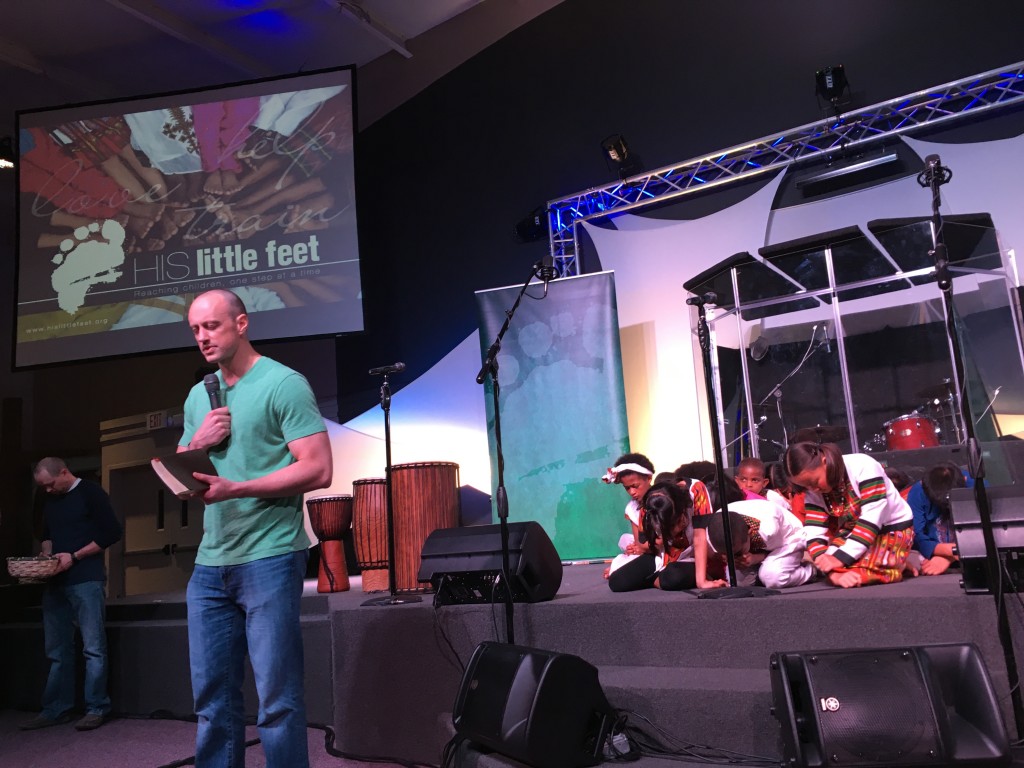 Pastor Aaron from Grace Fellowship sharing a powerful message
during the HLF program.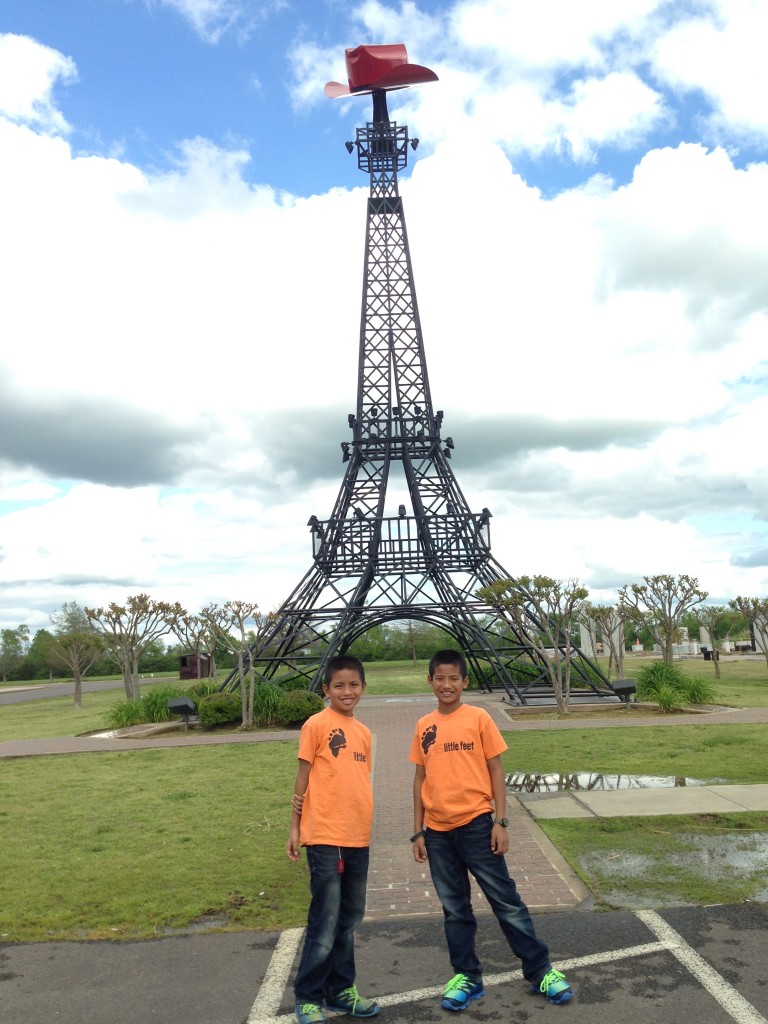 The team also made an oh-so-favorite stop in Paris!
Paris, Texas that is!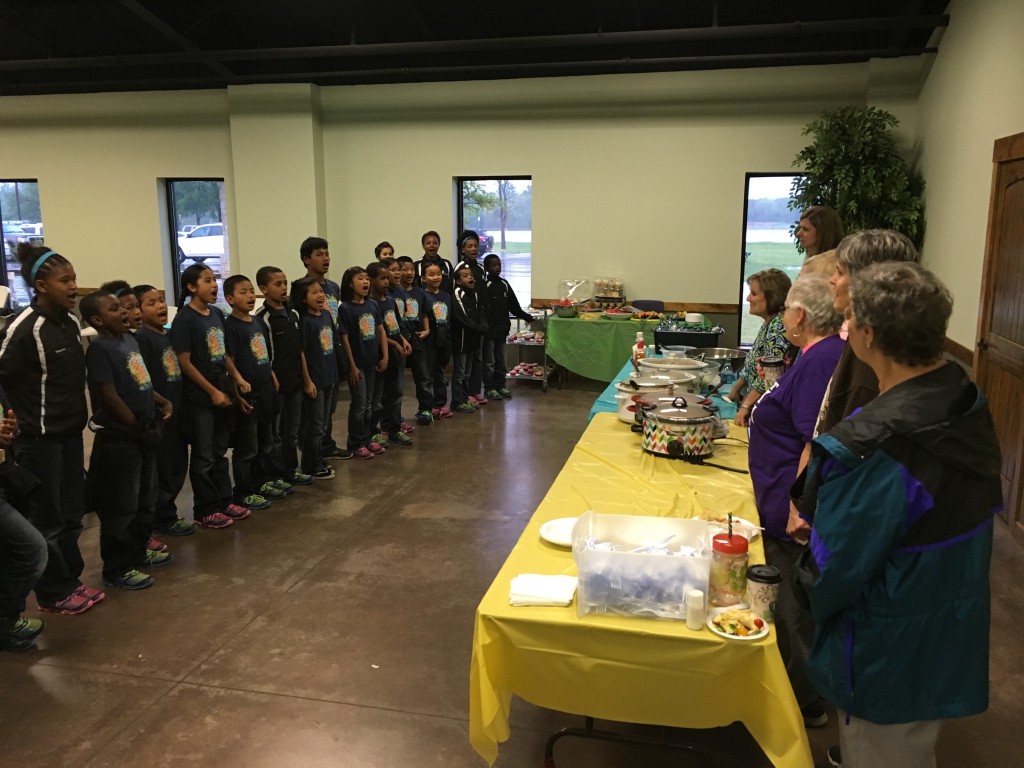 "Thank you for giving to the Lord –
I am a life that was changed."
Thank you to the women of Covenant Christian Church in Paris
for a wonderful dinner!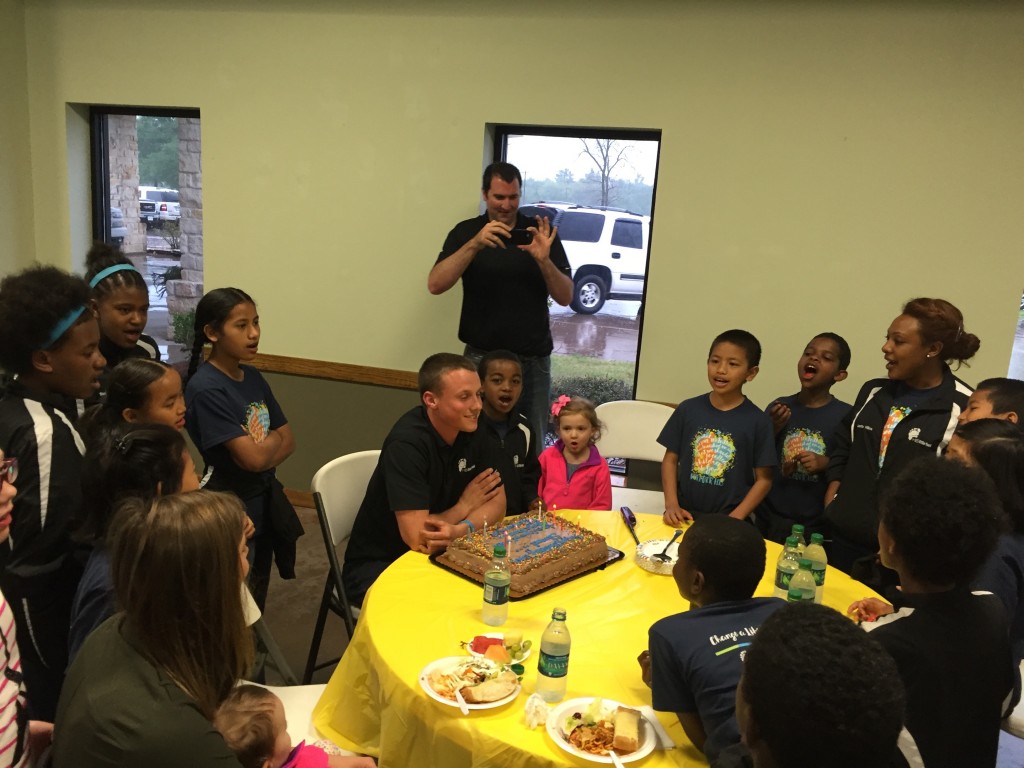 Happy Birthday Uncle Sam!
What an inspiration and blessing you have been to our team this year!
Thank you for giving this time of your life to serve with His Little Feet.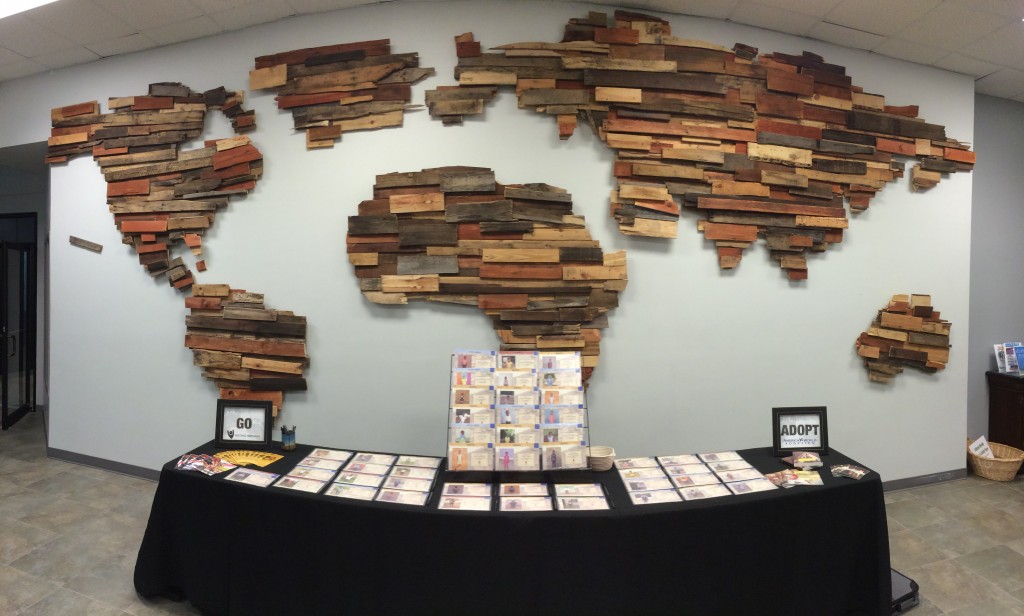 What an amazing background to set our Compassion table in front of?
"For this is what the Lord has commanded us:
'I have made you a light for the Gentiles,
that you may bring salvation to the ends of the earth.'" 
Acts 13:47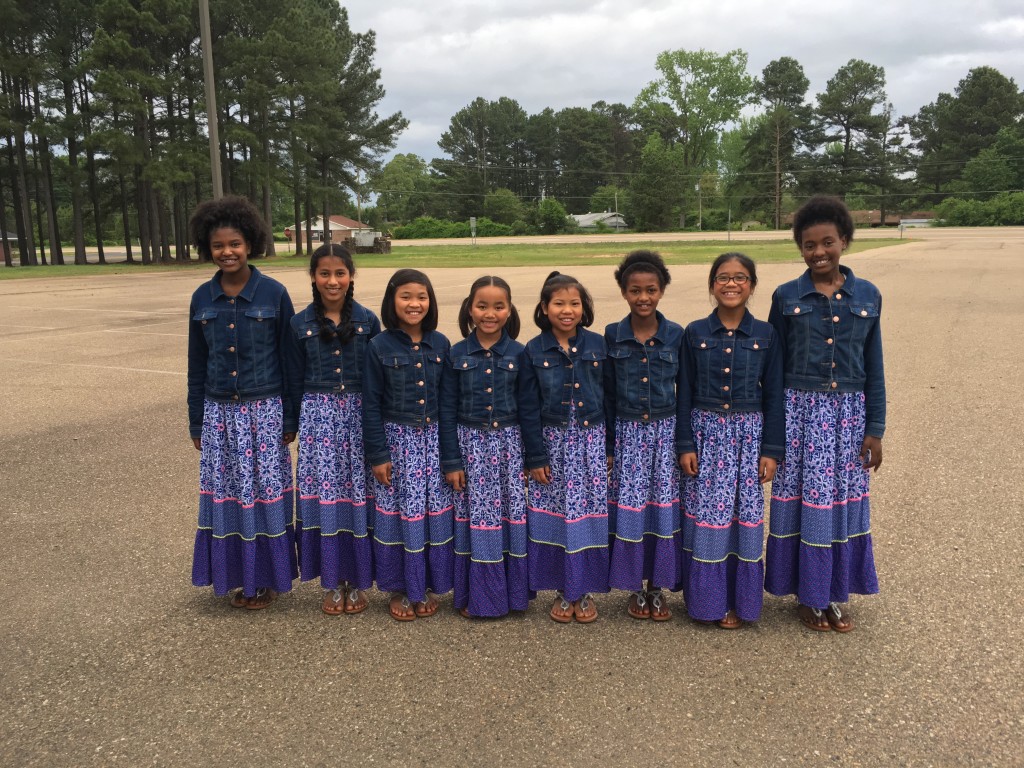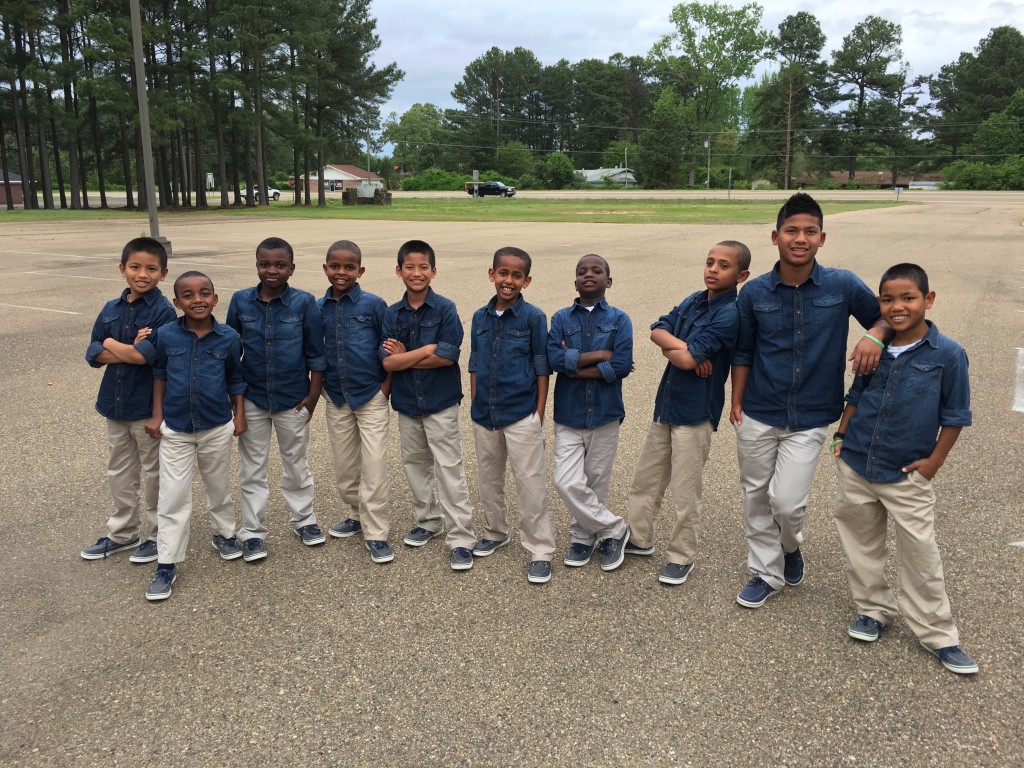 Our Sunday best!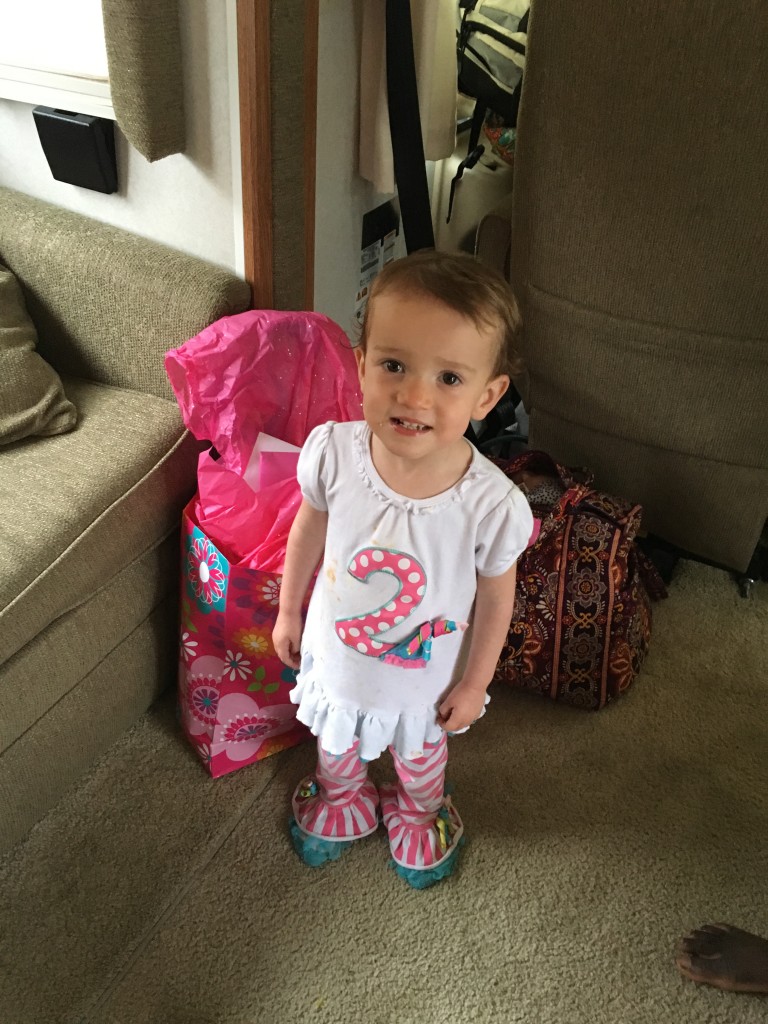 Happiest of birthdays to our little Josie Jane!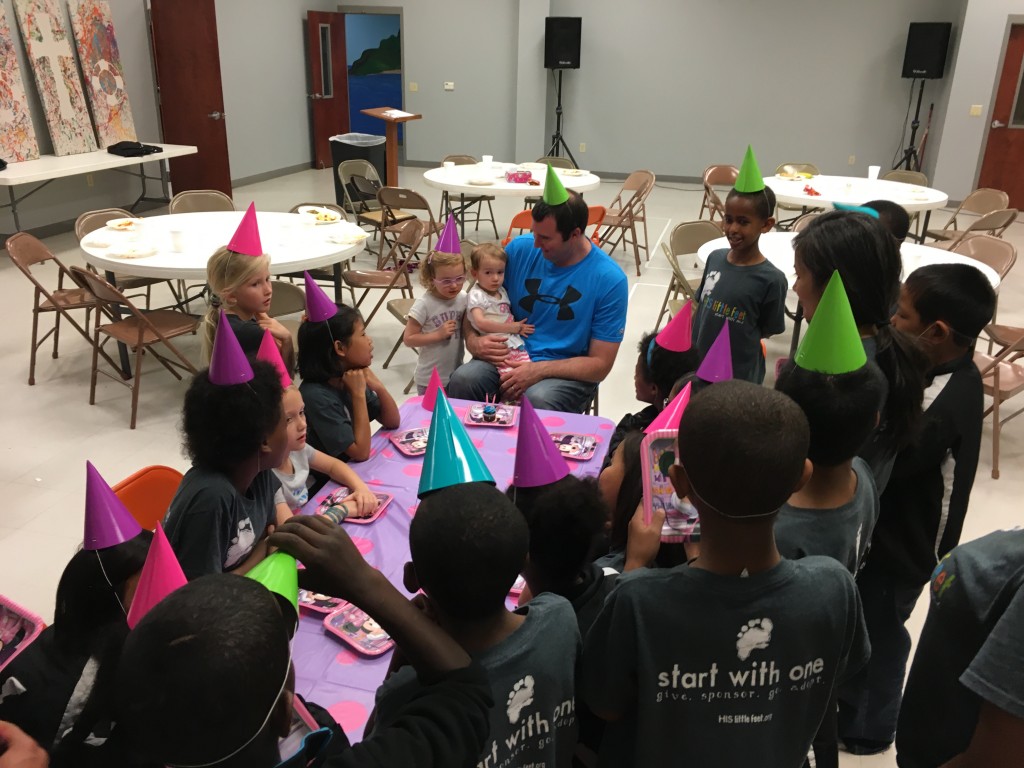 The youngest member of His Little Feet!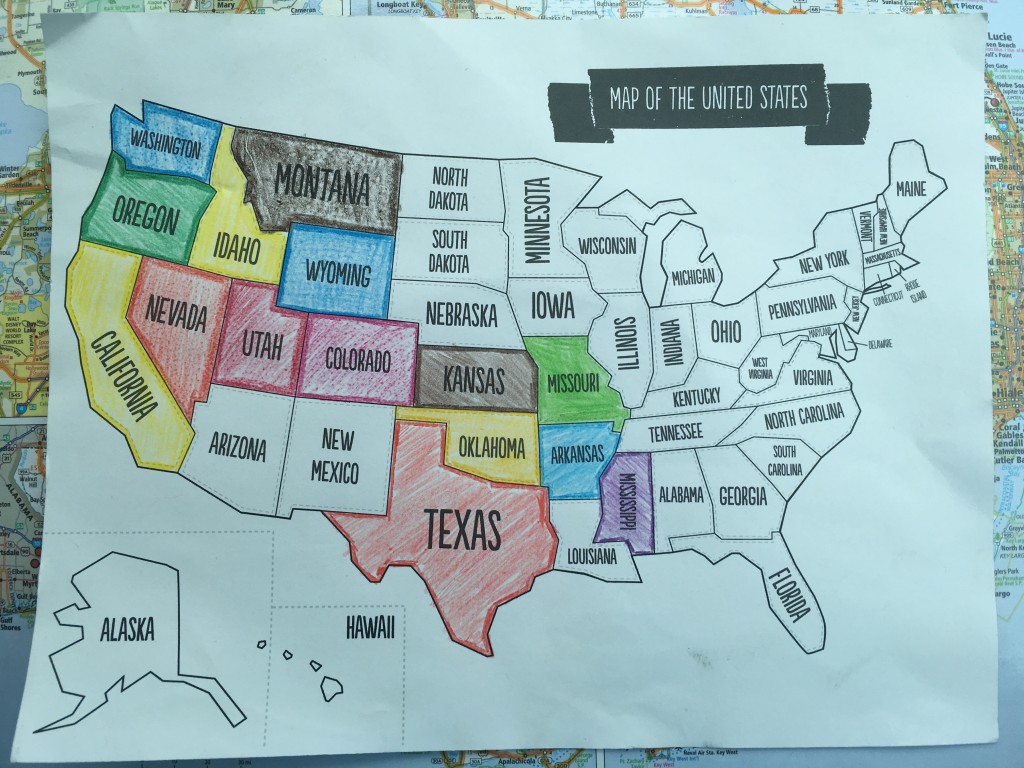 Heading onto Arkansas and Mississippi! Look how many states we've hit so far,
and our journey has only begun!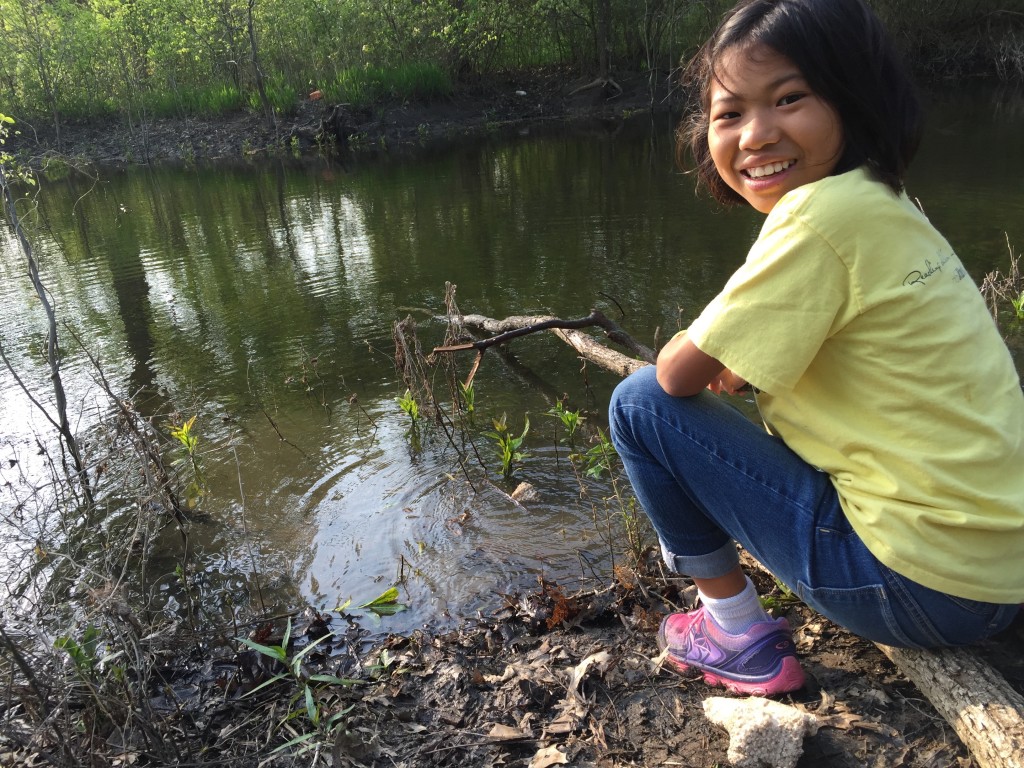 "And you can't take away what the world didn't give
We were made for more,
we were made for more!"