(Our Latest Steps): School Days and Many Fun Activities
November 8, 2017
The children are making the most of their time together before tour begins in just four short days!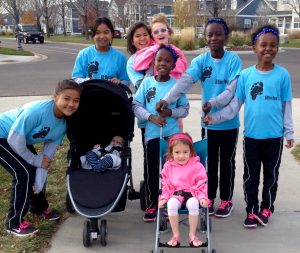 Rez Christian School in Loveland, CO blessed all of the choir children with new Nike shoes. The girls were more than thrilled to try them out at the park!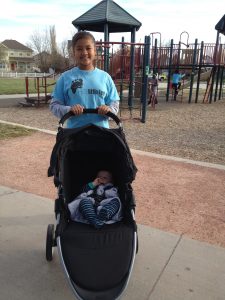 Baby Michael is well taken care of by the girls in the choir. Hruaii loves pushing him around in his stroller.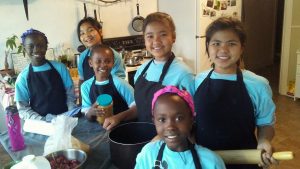 The girl's and Aunties spent the day baking and were like busy little bees in the kitchen. They mixed and shaped cookies, fried Pumpkin spiced doughnuts, and rolled, baked, and glazed Cinnamon rolls!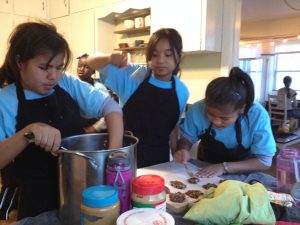 Mamawii, Kimi and Huraii are busy mixing Chocolate Peanut Butter Cookies.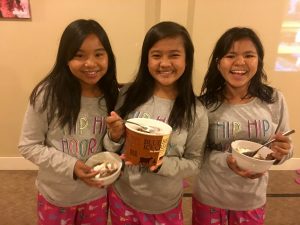 Ice cream and Anne of Green Gables Movie night with the girls and Aunties!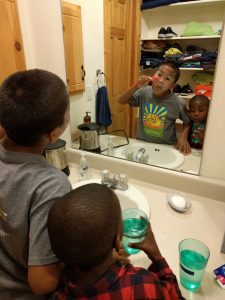 Hriata from India and David from Kenya are all grown up and shaving with a spoon, trying to be like the Uncles.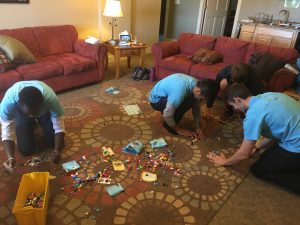 Uncles, Seu, John, Caleb and Will picking up Lego's after playtime!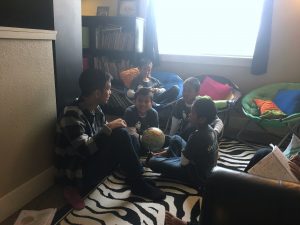 The children are diligently applying themselves in English and International school. Here, Uncle John is teaching Geography to some of the Indian children.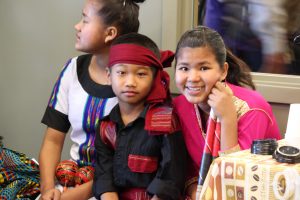 Mawimawia and Mamawii, the youngest and oldest children in the choir from India, pose for a picture before the opening song begins!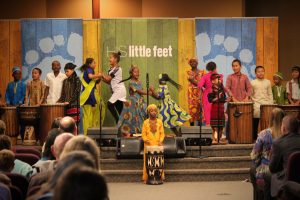 The children really enjoyed leading the church in worship!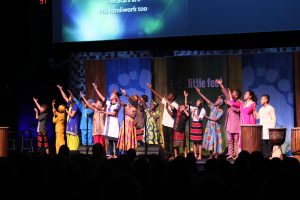 The Lord is faithful and we have so much to be thankful for. The Children are gaining a vision of what it means to be a voice for the vulnerable. Its exciting to see their joy whenever they hear the number of children that have received sponsors after each concert. Their prayer and desire is that many children would know God's love and receive hope this year.
"Praise God in His sanctuary; praise Him in the firmament of His power! Praise Him for His mighty acts; praise Him according to His excellent greatness! Let everything that has breath praise the Lord!" Psalm 150:1-2, 6