(our latest steps): Central California
January 26, 2018
This week the HLF team made the trip from Basalt, CO to Central California.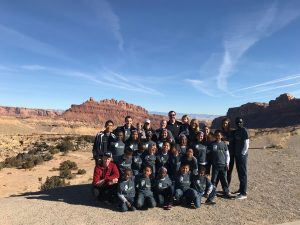 Black Dragon Canyon, Utah.
The children singing "Our God is Greater".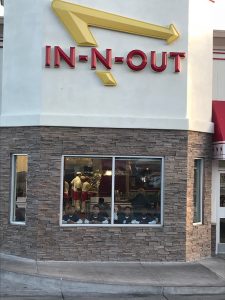 Window seats! Introducing the children to their first In-N-Out burger, a California classic.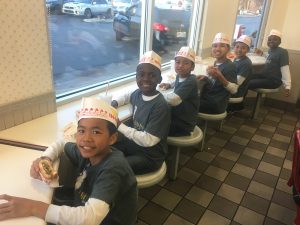 Isaka, Joseph, Mawia, Zonuna, Rema and Donaldson with their burgers.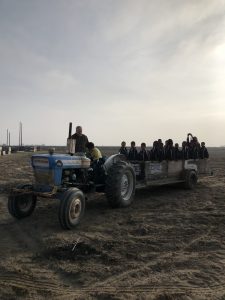 We made it to Madera, California, where we got to spend time together as a team with the Kinabrew family. Uncle Bruce's tractor ride around the farm was one of the children's favorite activities.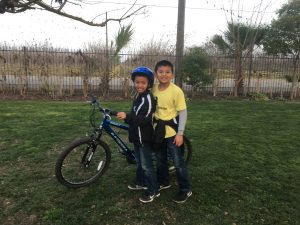 Dawngdawnga and Rema playing outside with the bikes.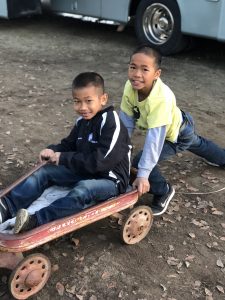 Mawimawia and Isaka loved the Kinabrew's wagon and used if for many rides!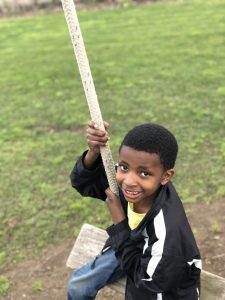 David on the rope swing.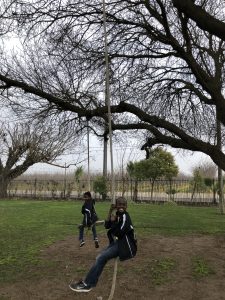 Joseph playing outside.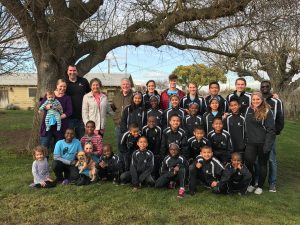 Uncle Bruce, Auntie Denise and Nathan, thank you so much for opening your home to HLF for three days! We always look forward to staying at the Kinabrew Farm. We value and appreciate the time each of you took to share from your lives and the Word of God. Your family has done so much to bless and serve His Little Feet and we are very grateful.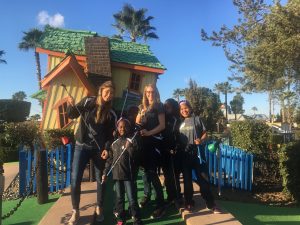 Auntie Katie, Wanja, Faith, Auntie Kelly, Kimi and Mamawii playing Miniature Golf in Fresno, CA.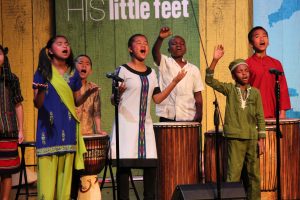 "Oh Lord, you're beautiful,
Your face is all I see,
For when your eyes are on this child
Your grace abounds to me"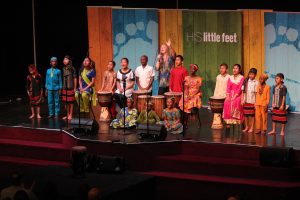 "I want to take your word and shine it all around
But first help me to just, live it Lord
And when I'm doing well, help me to never seek a crown
For my reward is giving glory to you" Keith Green.