(our latest steps): February 17, 2014 through February 24, 2014
February 24, 2014
February 24, 2014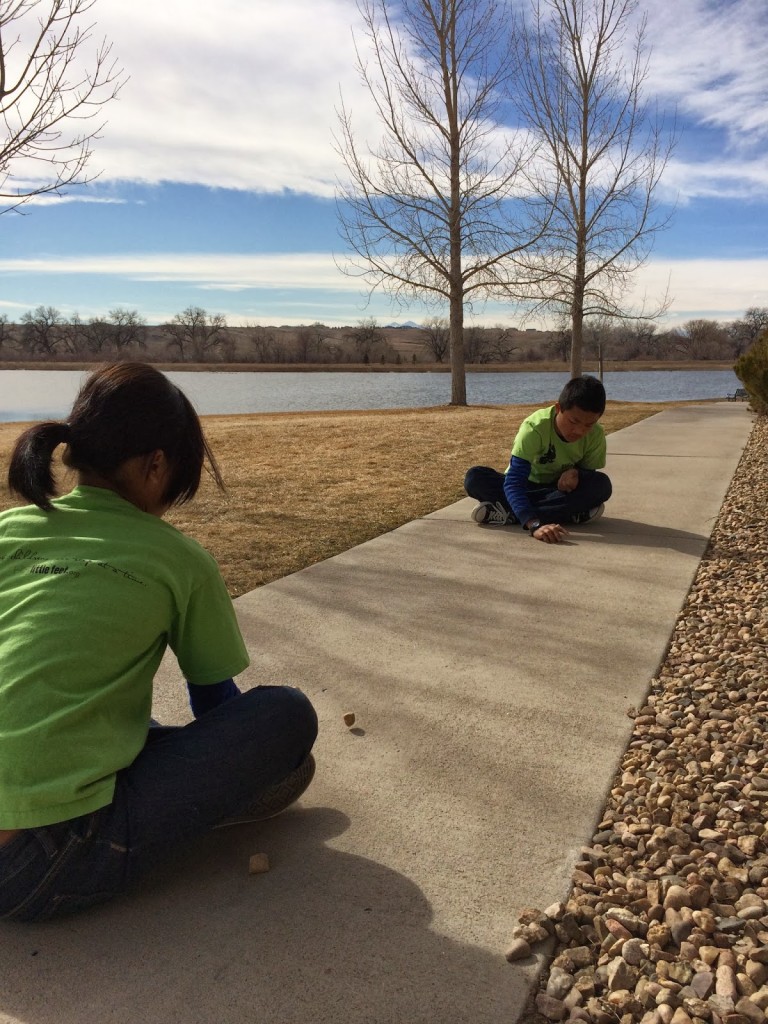 The team enjoyed a lot of rest and sunshine
in Colorado!
February 23, 2014
His Little Feet advocated for the least of these
at two local concerts in Northern Colorado this week.
"We cry out oh Lord for the children in need!"
Lyrics from His Little Feet
February 22, 2014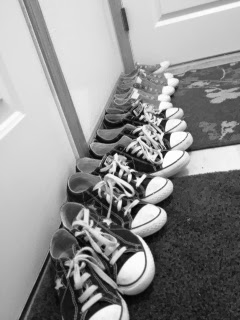 Auntie Becca and Uncle Jeff enjoyed having all
these "little feet" stay at their house for a night.
They enjoyed a great evening of fellowship and laughter!
February 21, 2014
The kids enjoyed going to a Colorado State University
basketball game with Auntie Becca, Uncle Jeff and
Auntie Cathy! Go Rams!
February 20, 2014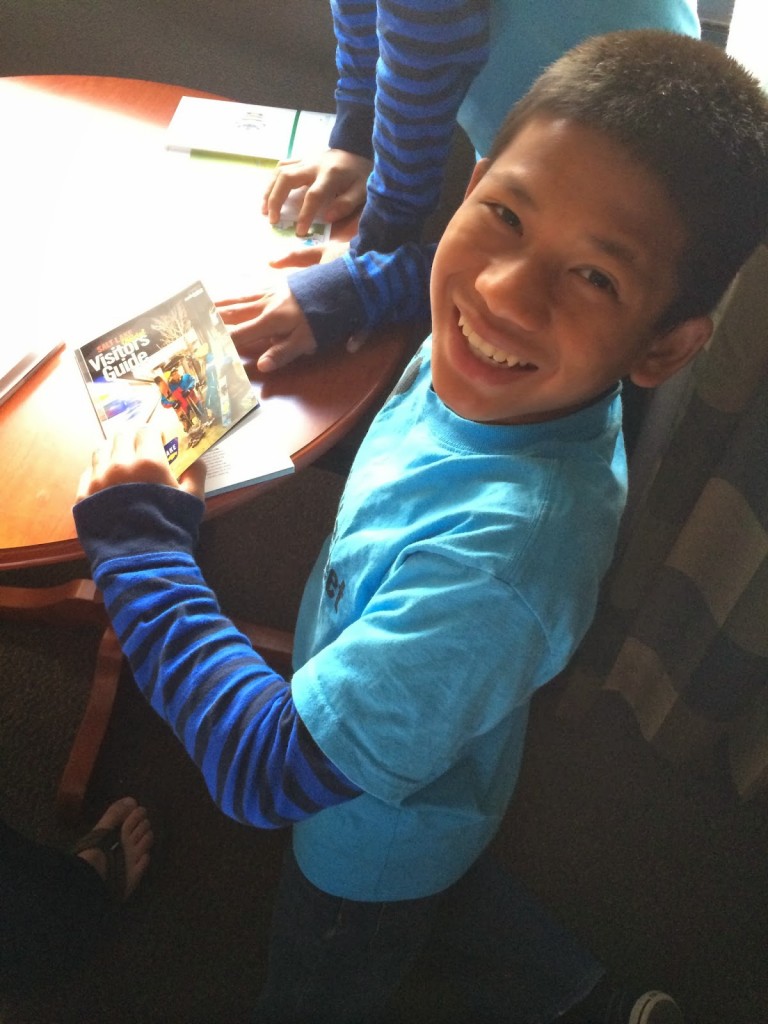 Kima loves to study maps. He
especially loves to look at all
the places the team has traveled!
February 19, 2014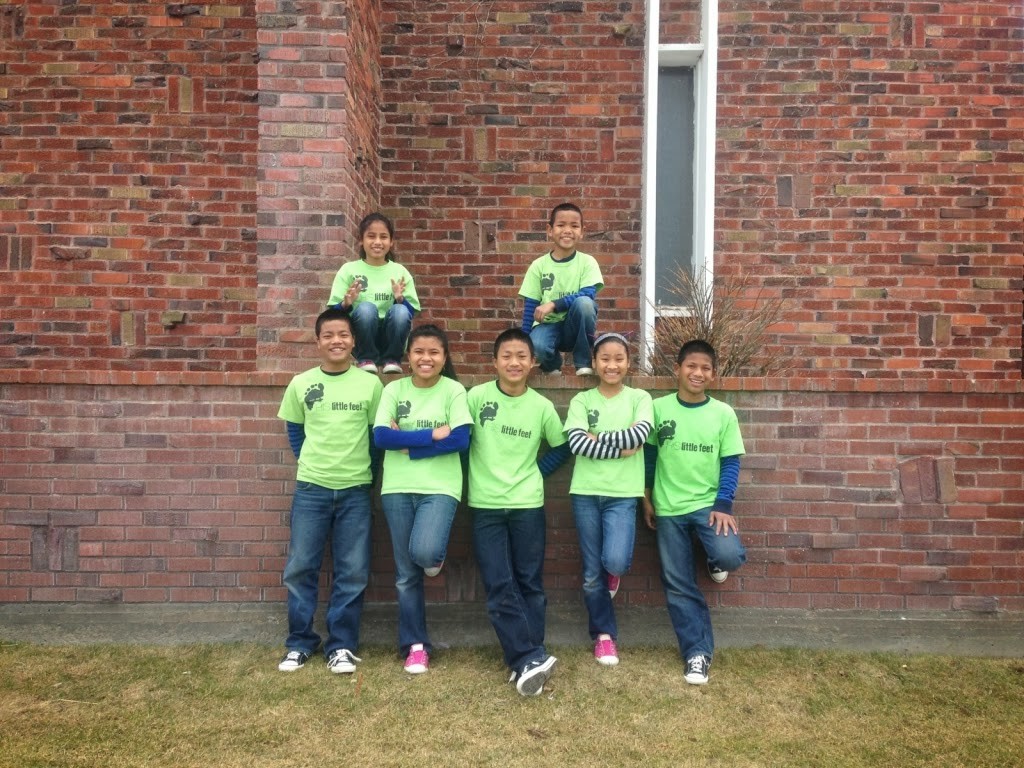 The kiddos spent some time playing outside in Idaho!
February 18, 2014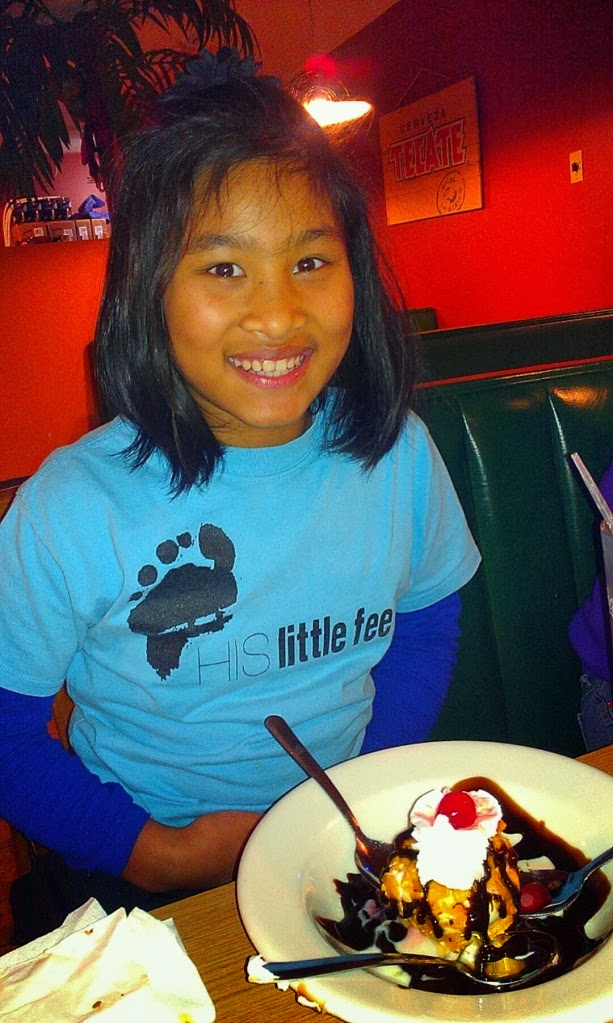 Chuani enjoyed her favorite
dessert during an outing
with her host home!
February 17, 2014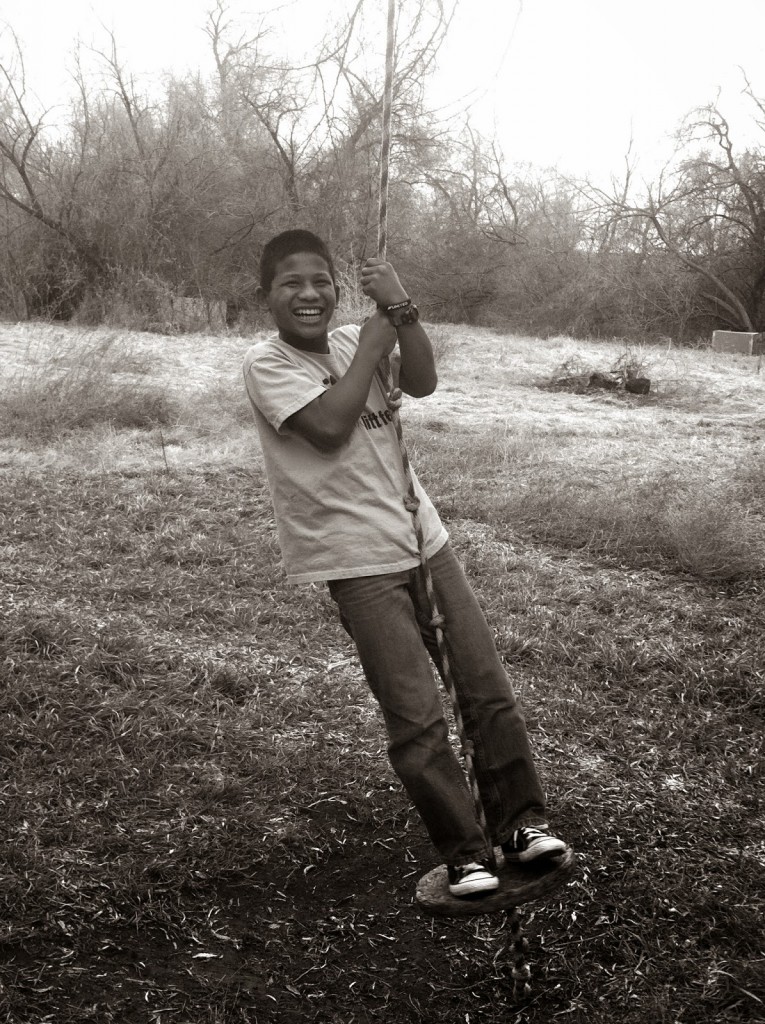 Kima is all smiles here as he spends time
outside in God's beautiful creation!