(our latest steps): April 28, 2014 through May 5, 2014
May 5, 2014
May 4, 2014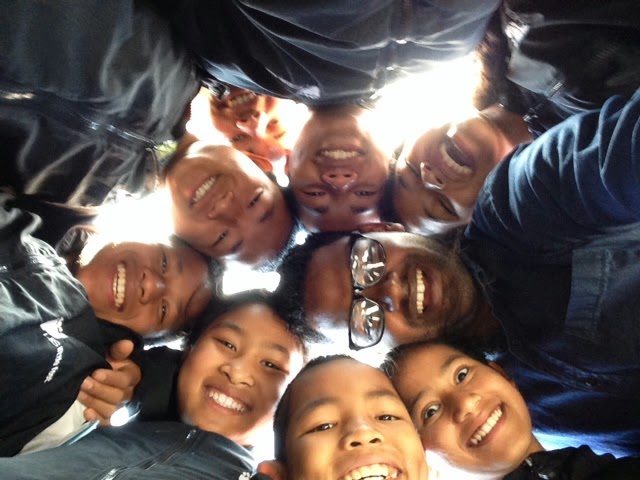 The children were so excited to see Uncle Ben this week!
He flew in from Ethiopia to attend the CAFO Summit.
May 3, 2014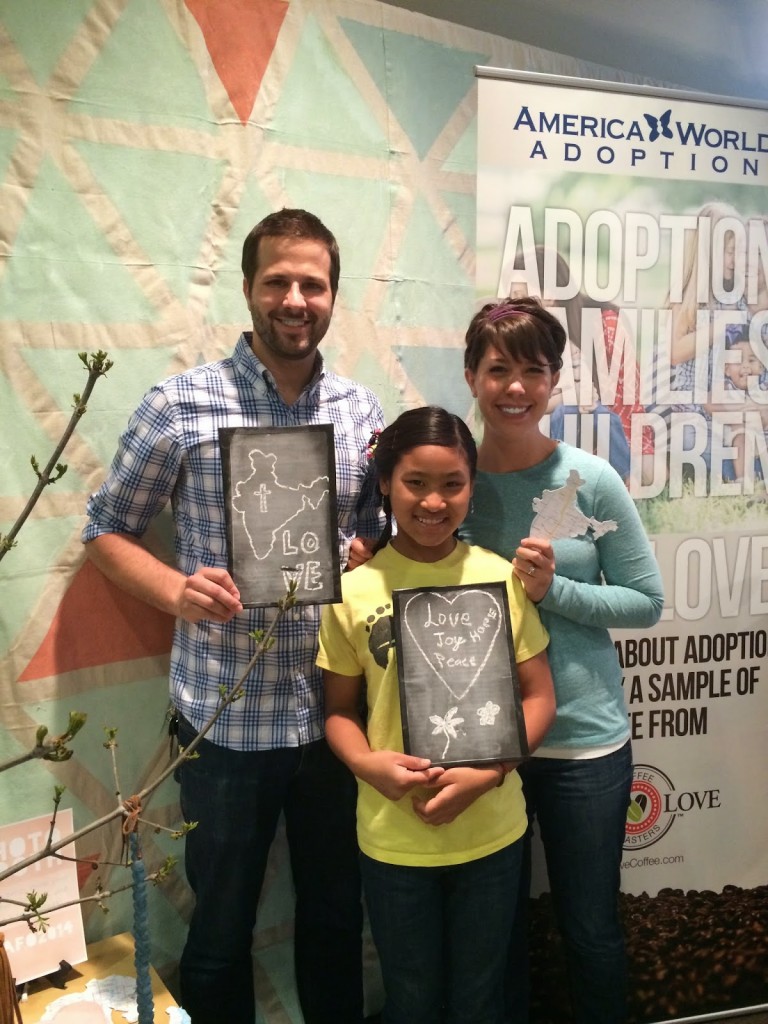 Uncle Jon, Auntie Emily, and Chhuani send
India love at the America World Adoption
booth at CAFO 2014!
"Defend the poor and fatherless;
Do justice to the afflicted and needy.
Deliver the poor and needy;
free them from the hand of the wicked!"
Psalm 82:3,4
May 2, 2014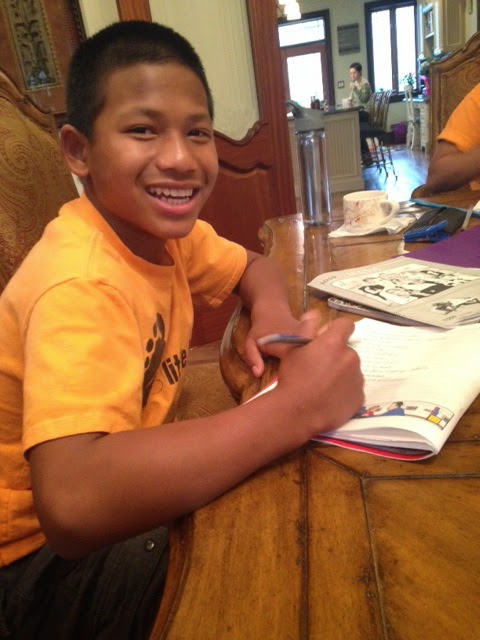 Kima was working hard at his schoolwork!
May 1, 2014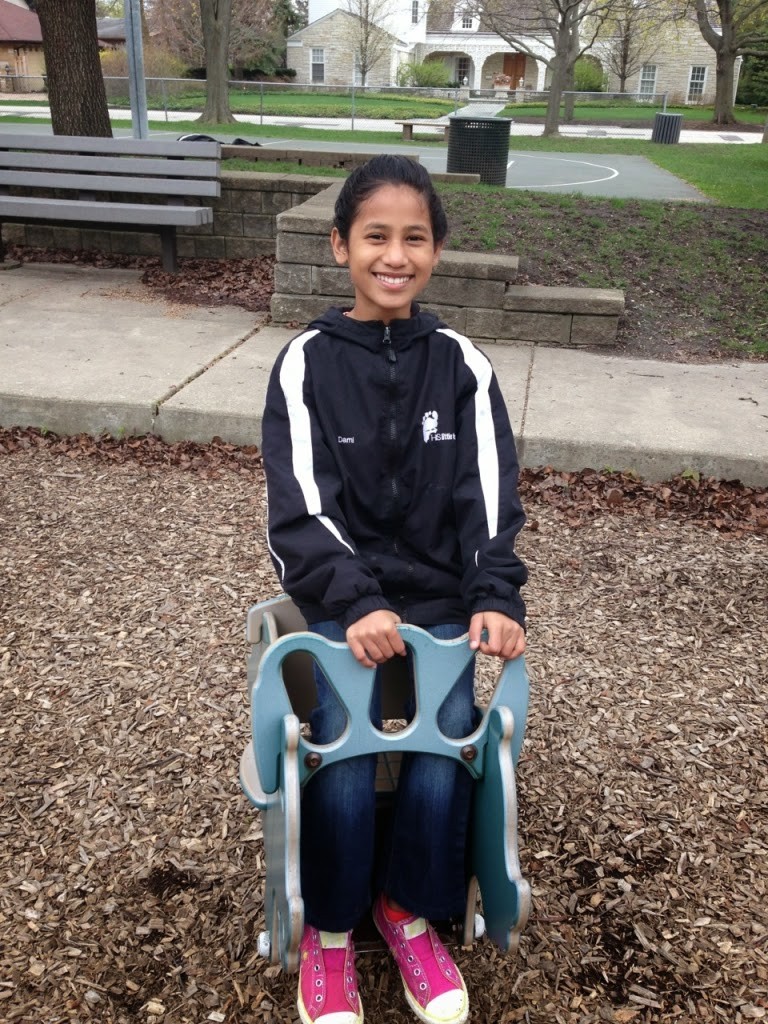 We love this sweet girl's smile and giggles!
April 30, 2014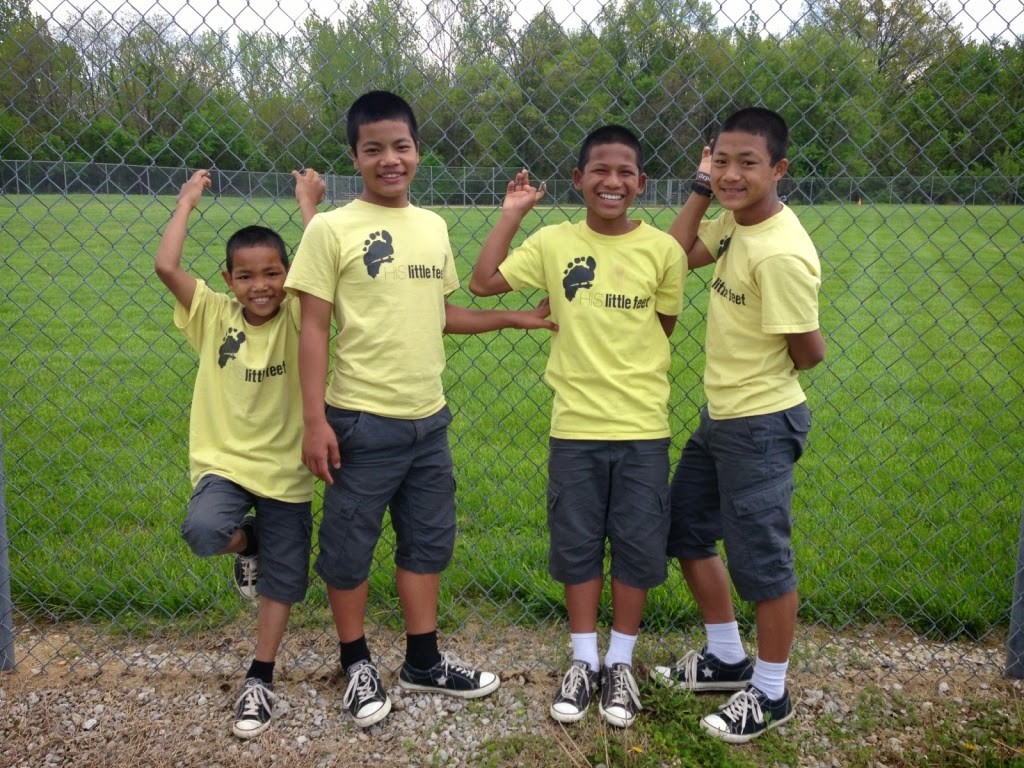 The boys had so much fun playing outside in
Louisville, KY!
April 29, 2014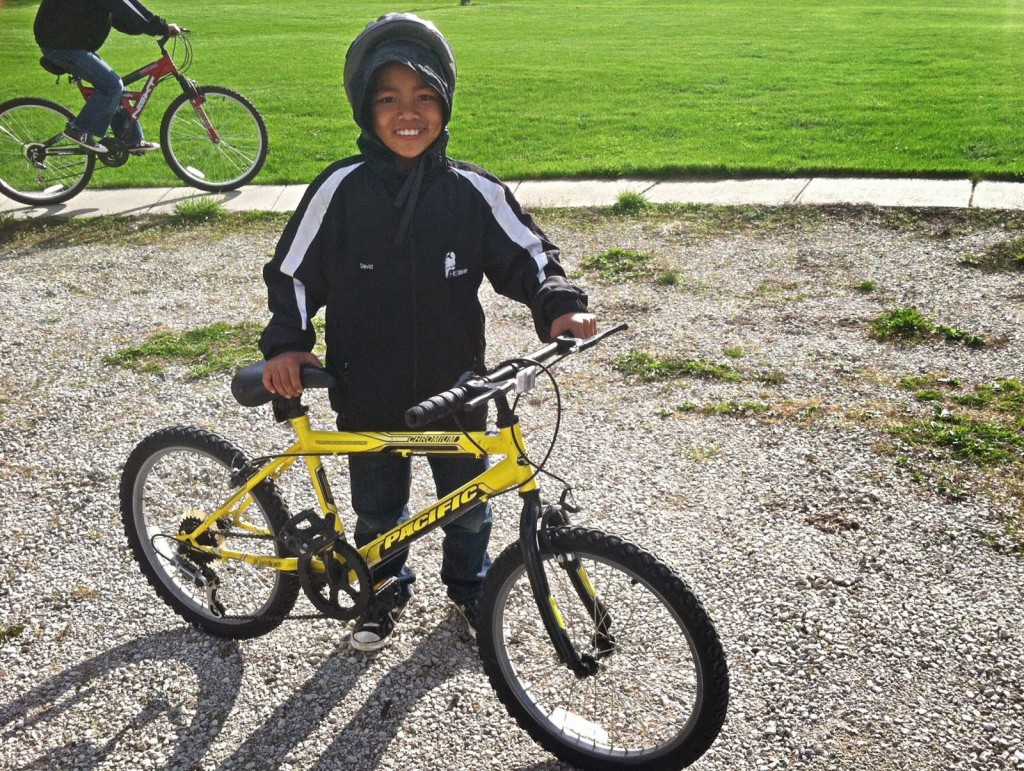 All of the children learned to ride bikes when they came
to America. Now it's one of their favorite activities!

April 28, 2014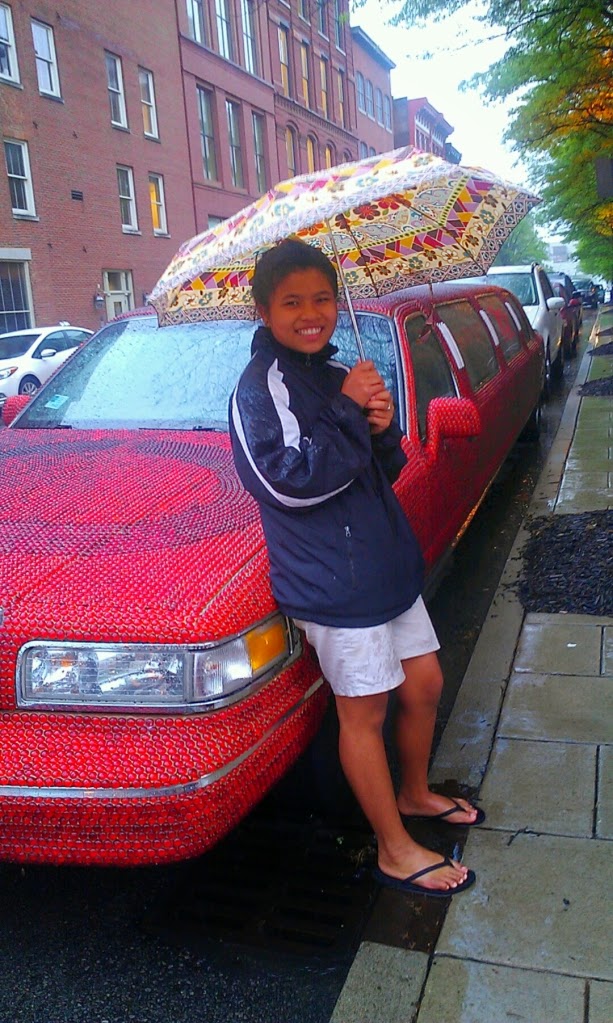 Eni found a limousine in her favorite
color while out and about
with her host home!