(our latest steps): August 14, 2013 through August 26, 2013
August 27, 2013
(our latest steps)
August 14, 2013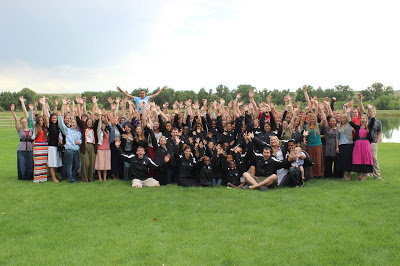 Welcome to Windsor His Little Feet!
The Indians arrive for the first time to the Ellerslie Campus,
which is our "home" base here in the states.
What a grand welcoming!
August 15, 2013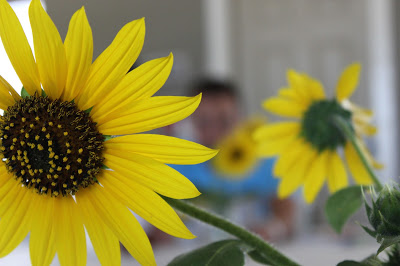 The students decorated our wing of campus for our arrival.
The team is still enjoying these beautiful flowers on the table.
August 16, 2013
Zuala has such a warm smile and demeanor.
Thank you for being a part of His Little Feet, Zuala!
"A warm smile is the universal language of kindness."
– William Arthur Ward
August 17, 2013
The His Little Feet annual 5K was a great success!
A big thanks to all who supported us!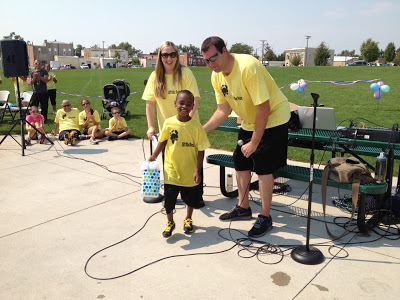 And guess who had the boys fastest time?!
America!
August 18, 2013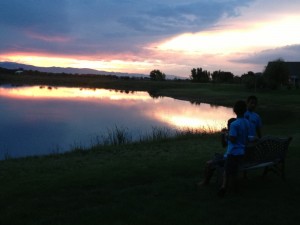 A Colorado sunset.
"The heavens declare the glory of God;
the skies proclaim the work of his hands."
Psalm 19:1
August 20, 2013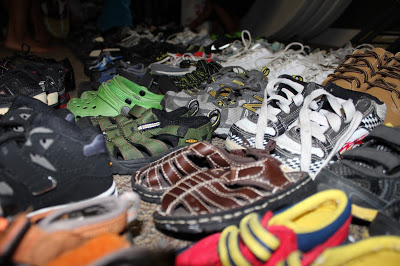 Tonight the kids organized over 250 shoes
that were donated to His Little Feet.
These shoes will be sent to children in need in Ethiopia.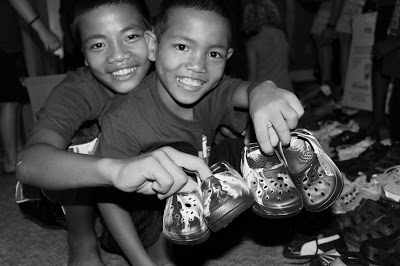 "In all things I have shown you that by working hard
in this way we must help the weak and
remember the words of the Lord Jesus, how he himself said,
'It is more blessed to give than to receive.'"
Acts 20:30
August 21, 2013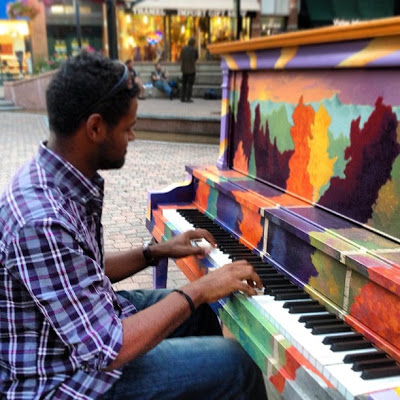 Uncle Ben plays the piano in Old Town.
In everything he does, he strives to bring glory to our Lord.
August 22, 2013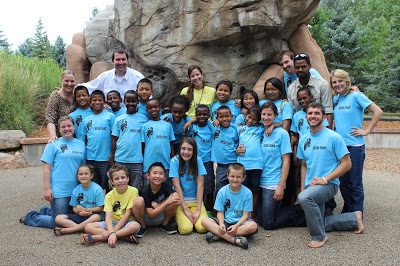 His Little Feet is so thankful to Auntie Christine and
her law firm for helping our ministry in so many ways.
What a great blessing you are!
"God is not unjust; he will not forget your work
and the love you have shown him
as you have helped his people and continue to help them."
Hebrews 6:10
August 23, 2013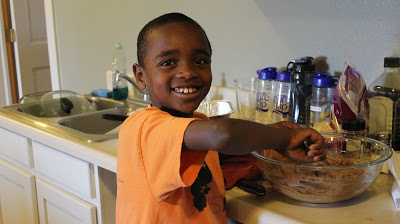 America helps make a meal for the team.
What a wonderful helper he is!
August 24, 2013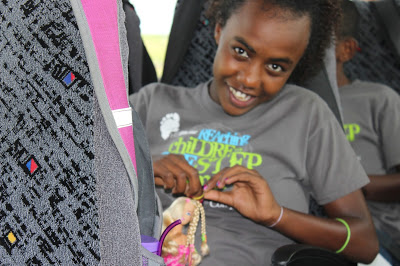 Meaza braids her doll's hair on the way to our Saturday concert.
She is really talented!
August 25, 2013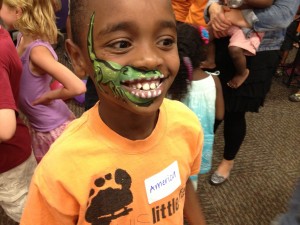 A local church, Timberline Windsor, threw our choir a
wonderful party to welcome the Indian children.
 What better way to celebrate than with face painting!
We honestly can say, this is the BEST dinosaur face painting
we have ever seen!
August 26, 2013
"A glad heart makes a cheerful face."
Proverbs 15:13