(our latest steps): Enjoying our Freedom in Christ
July 13, 2016
We hope you had a Happy Fourth of July!
We celebrated the Independence Day with a camping trip in Colorado.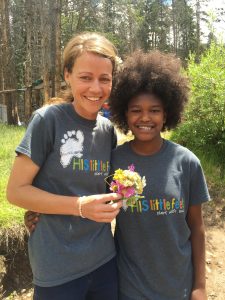 Many thanks to the Osborne Family
for planning such a fun outing for the team!
Mr. Osborne showed us how to properly set up camp.


The final result turned out well.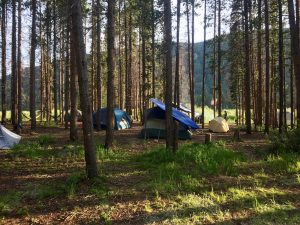 Any camping experience isn't complete
without a campfire and s'mores!
Dereshaye, Dami, and Buangi enjoyed theirs!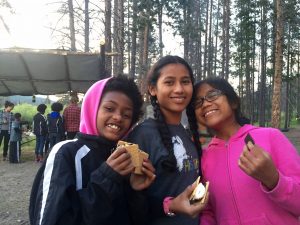 While Henok and Biruk enjoyed the time to relax.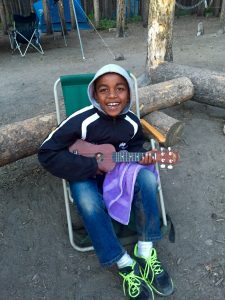 The aunties prepared lots of peanut butter and jelly sandwiches
for the whole team in their makeshift kitchen.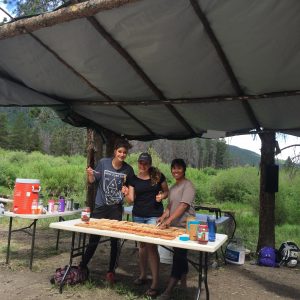 We went hiking in the beautiful Colorado Rockies.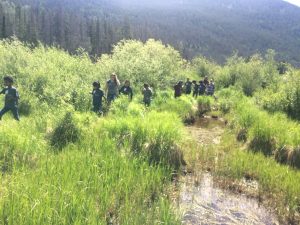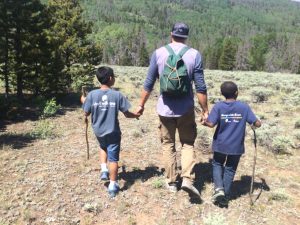 And spent time building forts!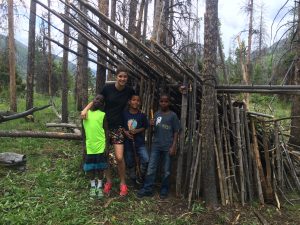 The adventure was a wonderfully refreshing time for all!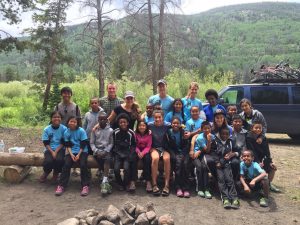 As the choir headed on to their next concert plans,
on Thursday, July 7th, Uncle Jeff and Auntie Becca
welcomed the newest little feet to the family,
Miss Aden Mae Dillon!
Congratulations to Jeff, Becca, and big sister Avy
on the arrival of this precious one.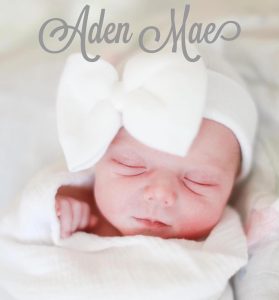 We also had a special visit from Auntie Wisline.
She and Donaldson are both
originally from Haiti and part of His Little Feet.


Kima reading a birthday greeting to Uncle Mikey
to celebrate his birthday early with the team.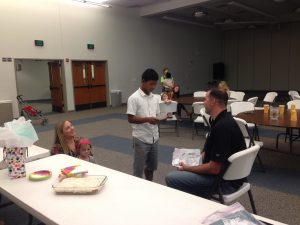 We had a chance to hang out with David.


Father, today it's our desire to glorify You!
And we're glad to continue to worship
on the road again after such a relaxing holiday.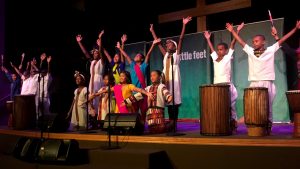 "Now the Lord is the Spirit,
and where the Spirit of the Lord is,
there is freedom."
2 Corinthians 3:17