(our latest steps): Our Team is Complete!
October 17, 2016
Firsts are always fun… first American meal,
first concert at Red Rocks, first Colorado fall morning…
But some of the sweetest firsts for His Little Feet
have to be the first TEAM picture,
the first English "hello" and first moments of
friendships that will last forever!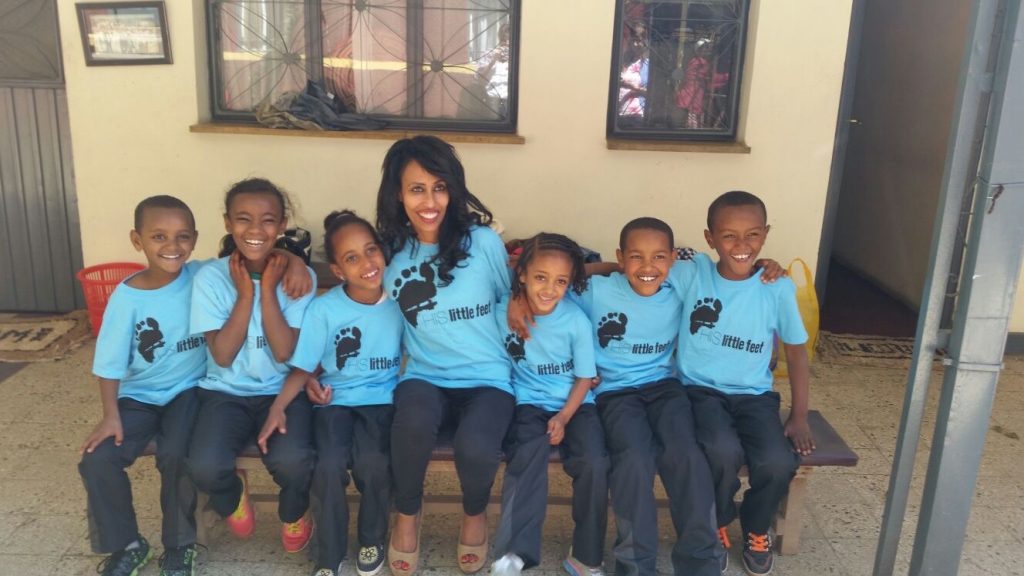 This week His Little Feet welcomed 6 children
from Ethiopia and Auntie Mimi,
as well as 5 children from Kenya and Uncle Saul!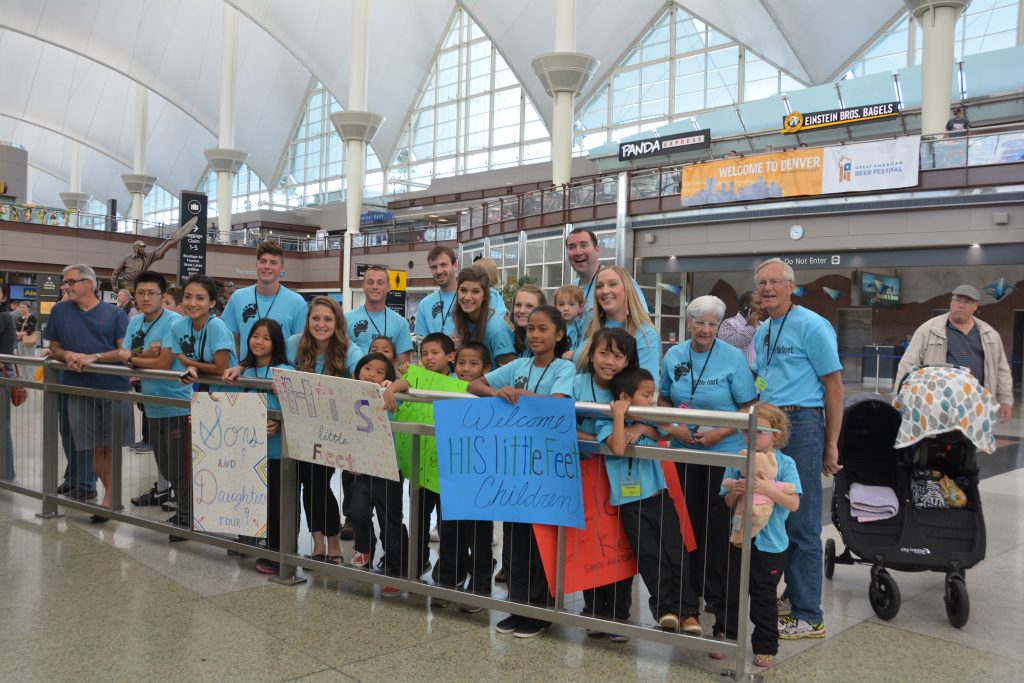 The Indian children and staff are super eager to meet the final
additions to the 2016-2017 choir!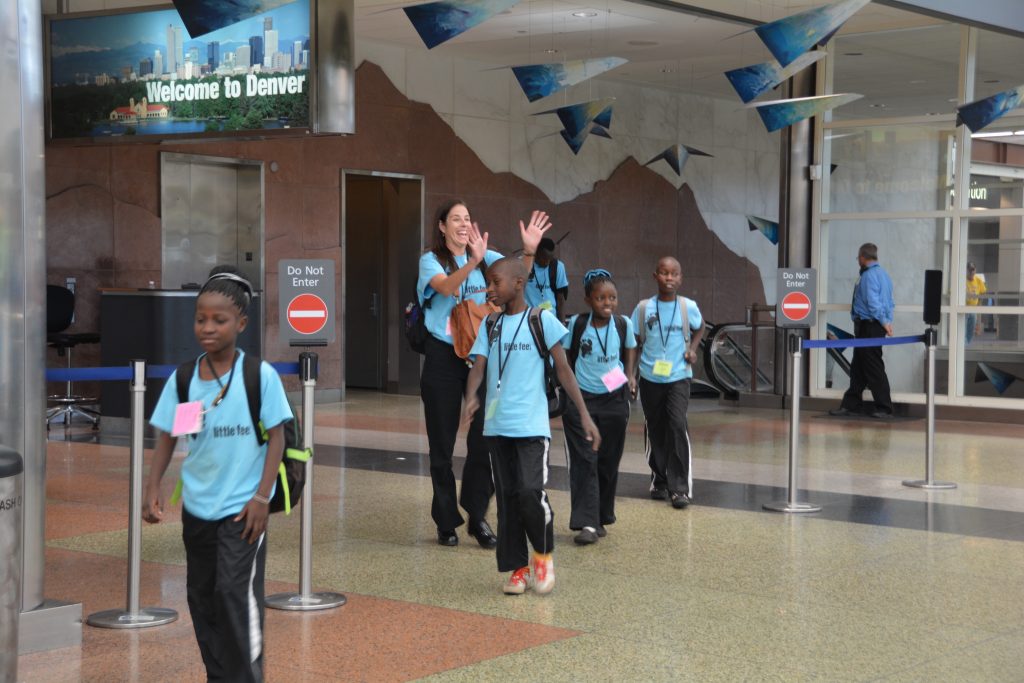 Thank you Auntie Christine (our immigration attorney and friend)
for flying to be at both the Ethiopian and Kenyan Visa appointments.
And of course for personally bringing the kids here to the States!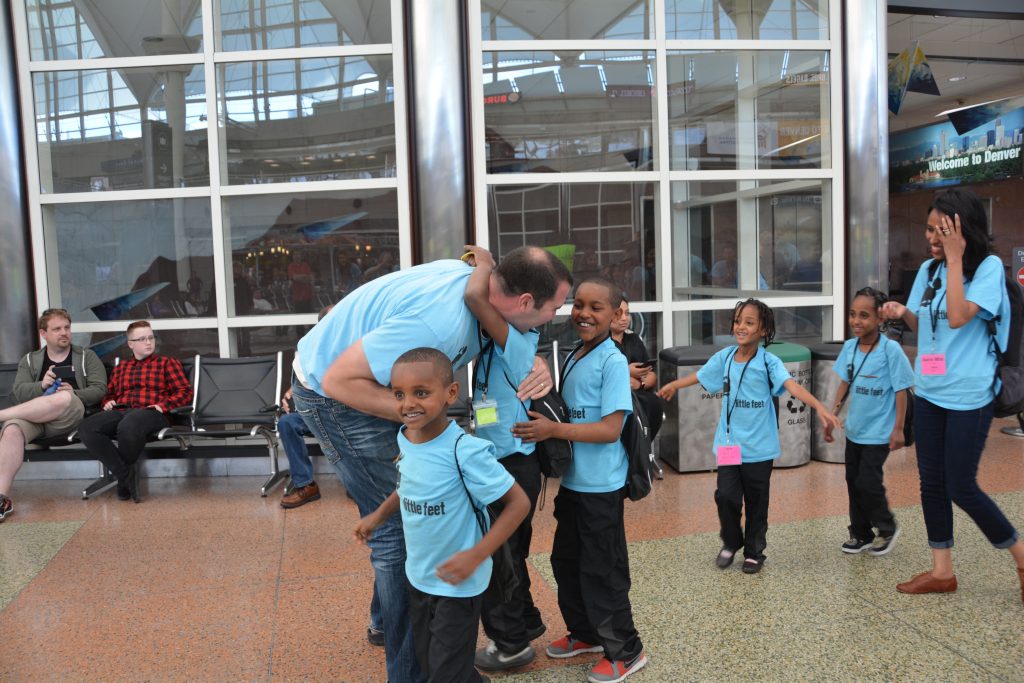 The children excited to see Uncle Mikey again
after meeting him in Kenya and Ethiopia a few months back.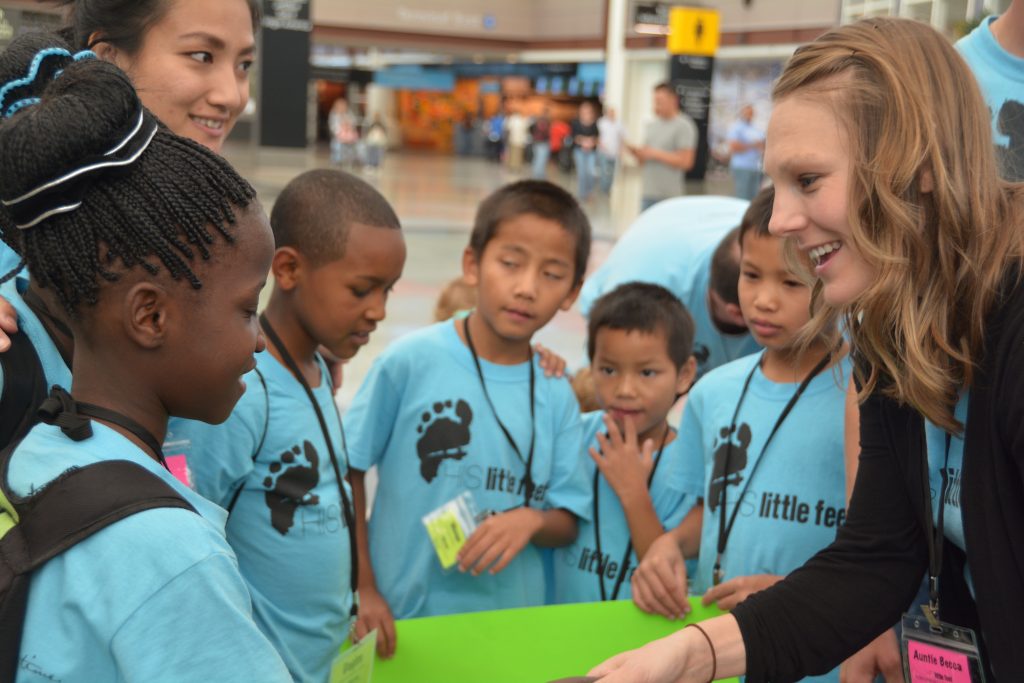 Auntie Becca meeting Melder— from Kenya.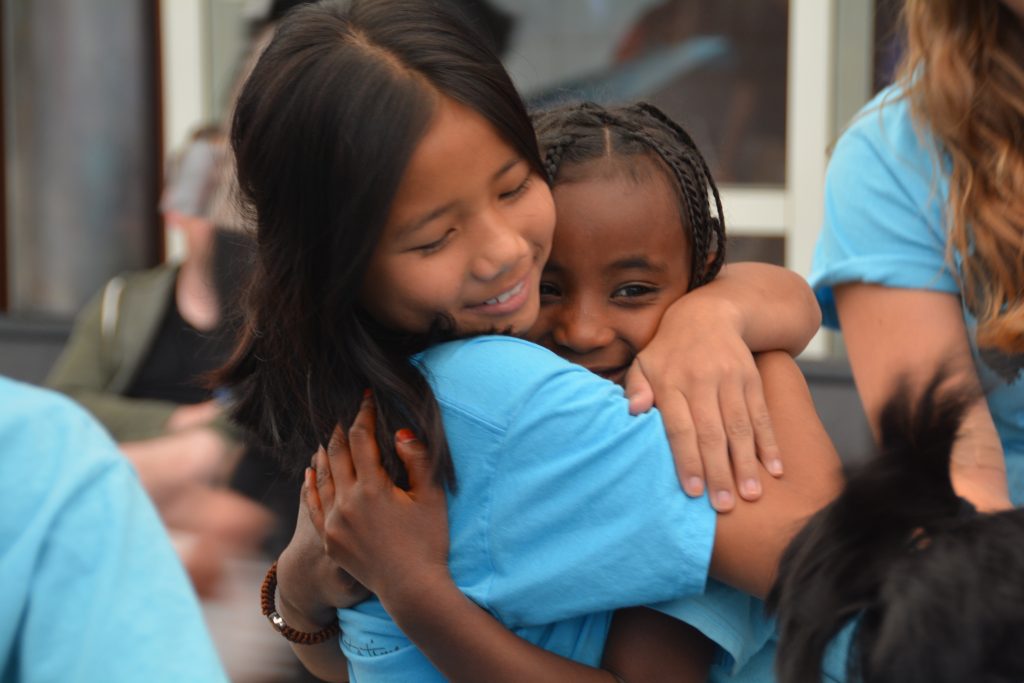 Feli and Seble are excited to start building a friendship!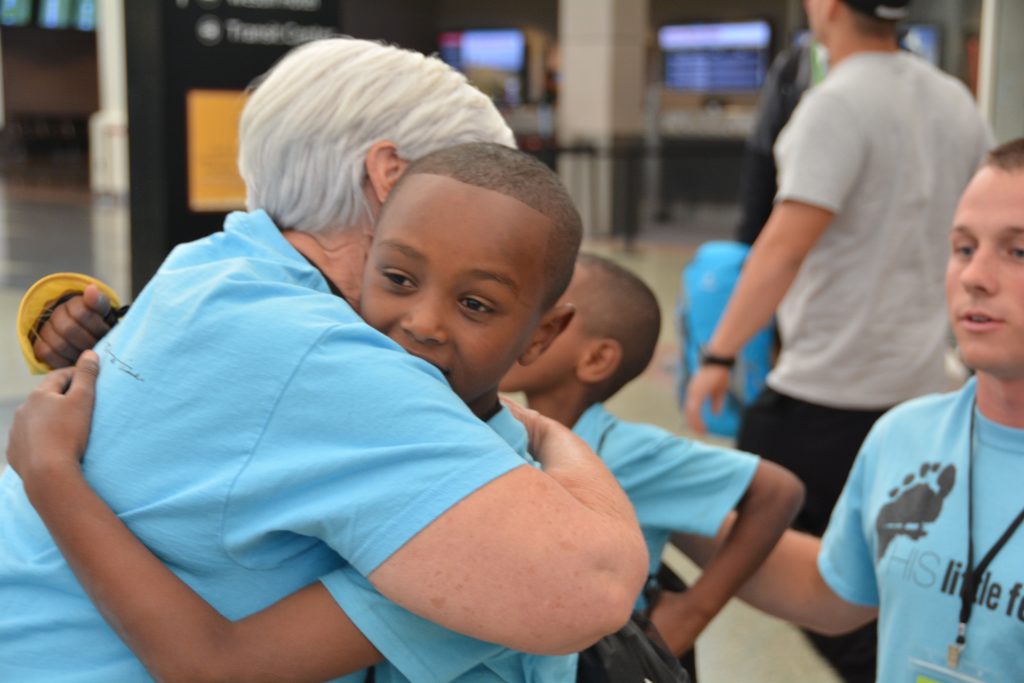 Auntie Ila meets Esubelew after many months of preparation and
praying for him and the rest of the team to arrive.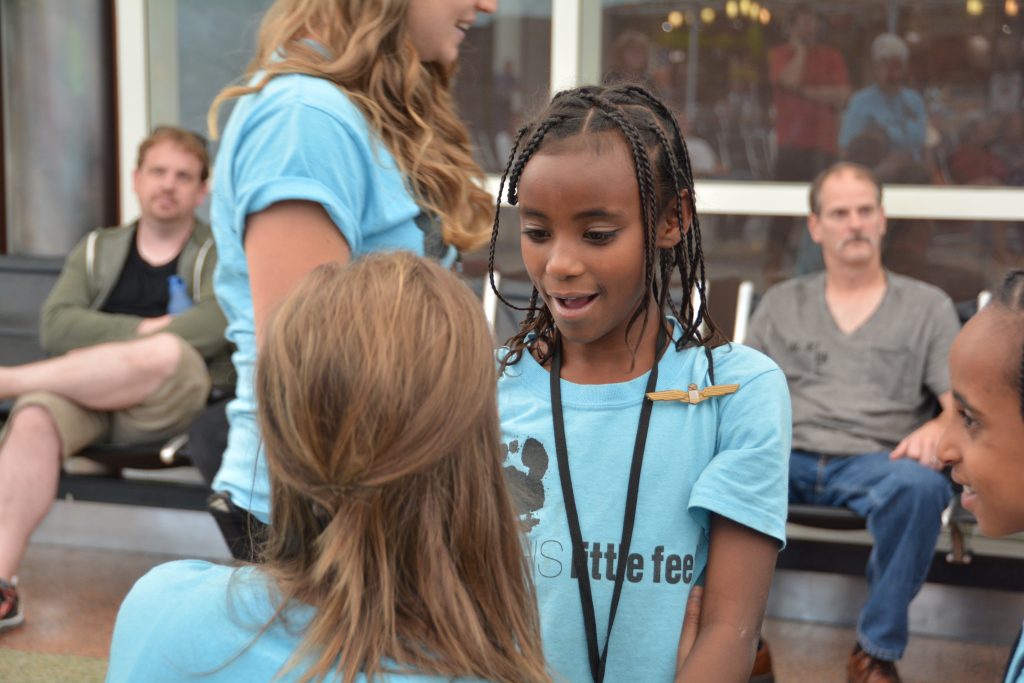 Seble says hello to Auntie Katie!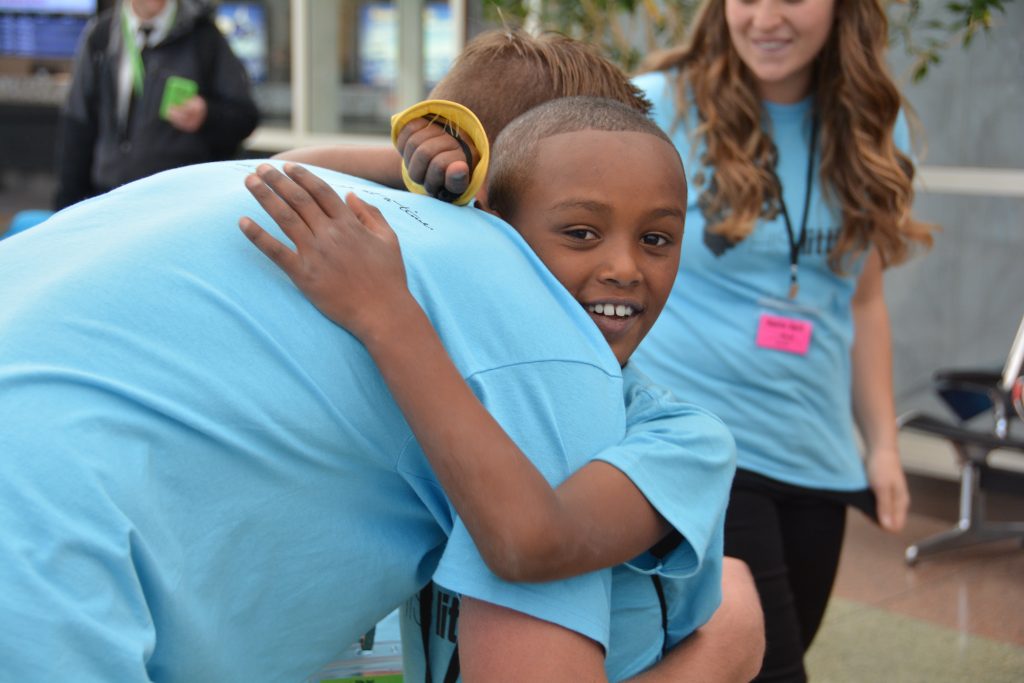 There were lots of hugs and smiles that day in DIA!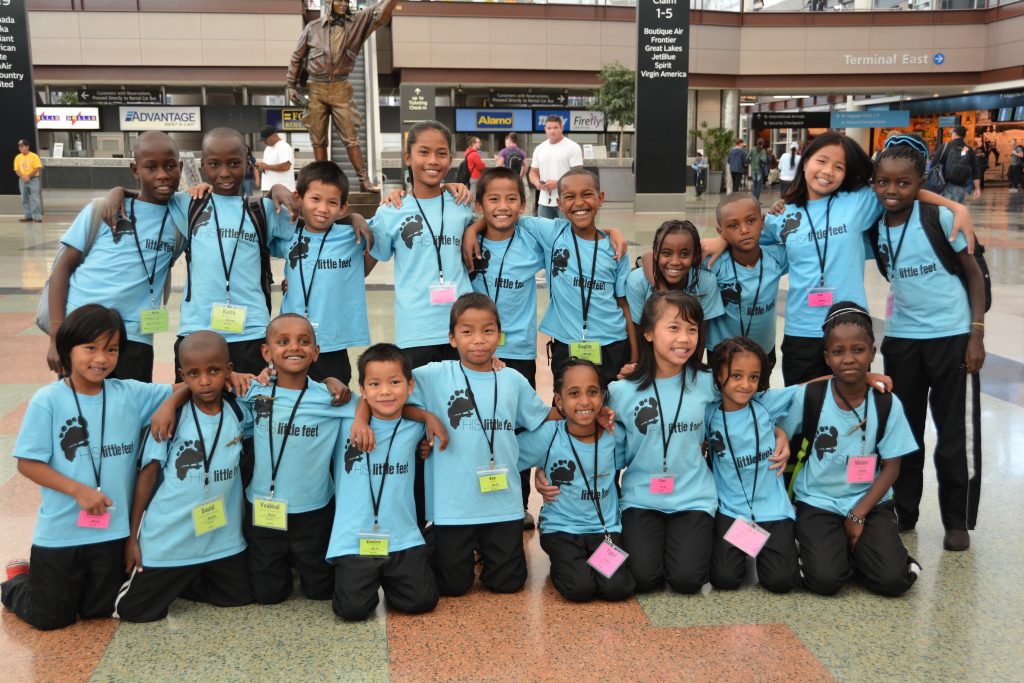 Finally everyone has arrived from Ethiopia, Kenya and India.
How exciting?!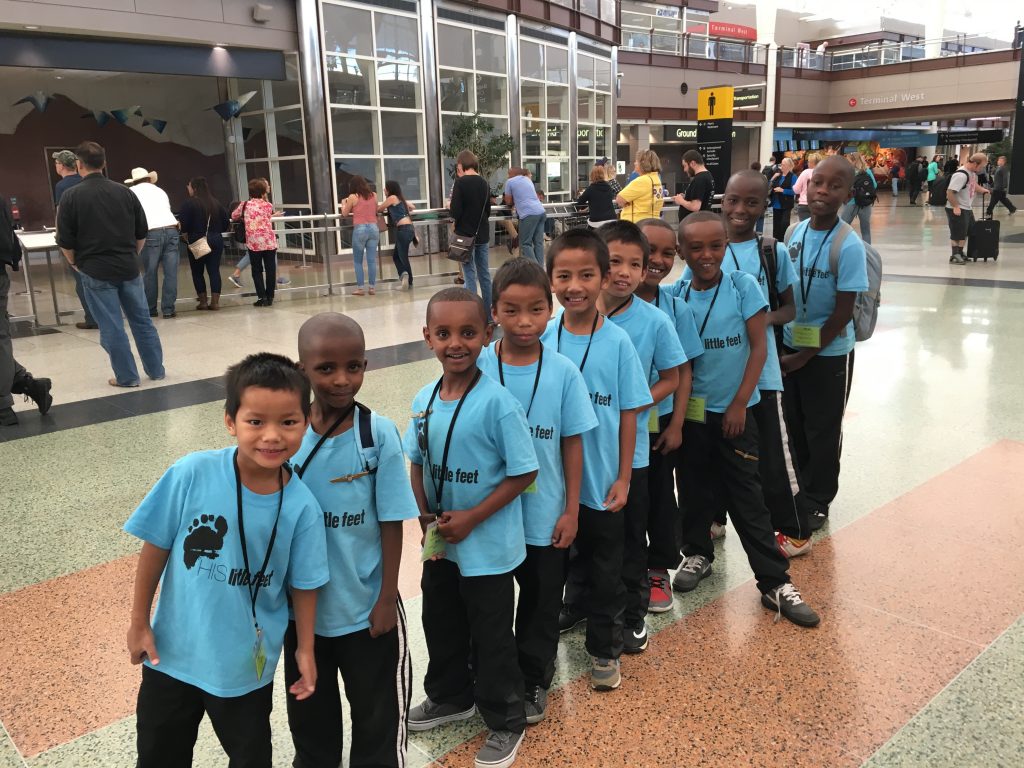 The boys' first number line.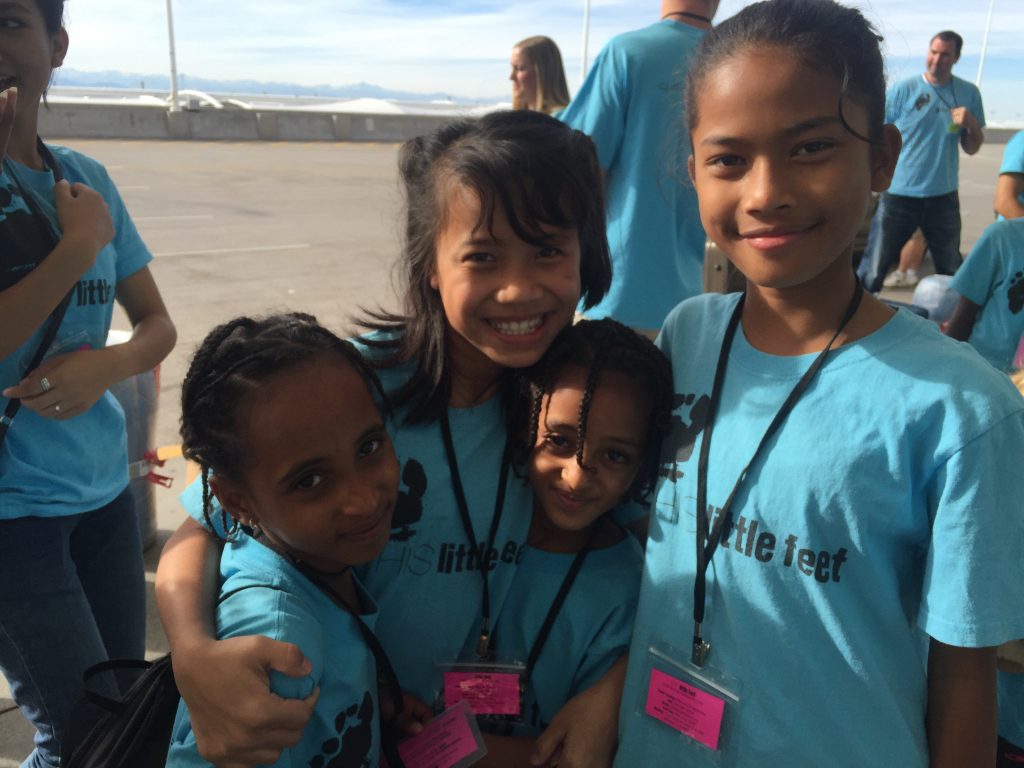 The girls quickly becoming friends…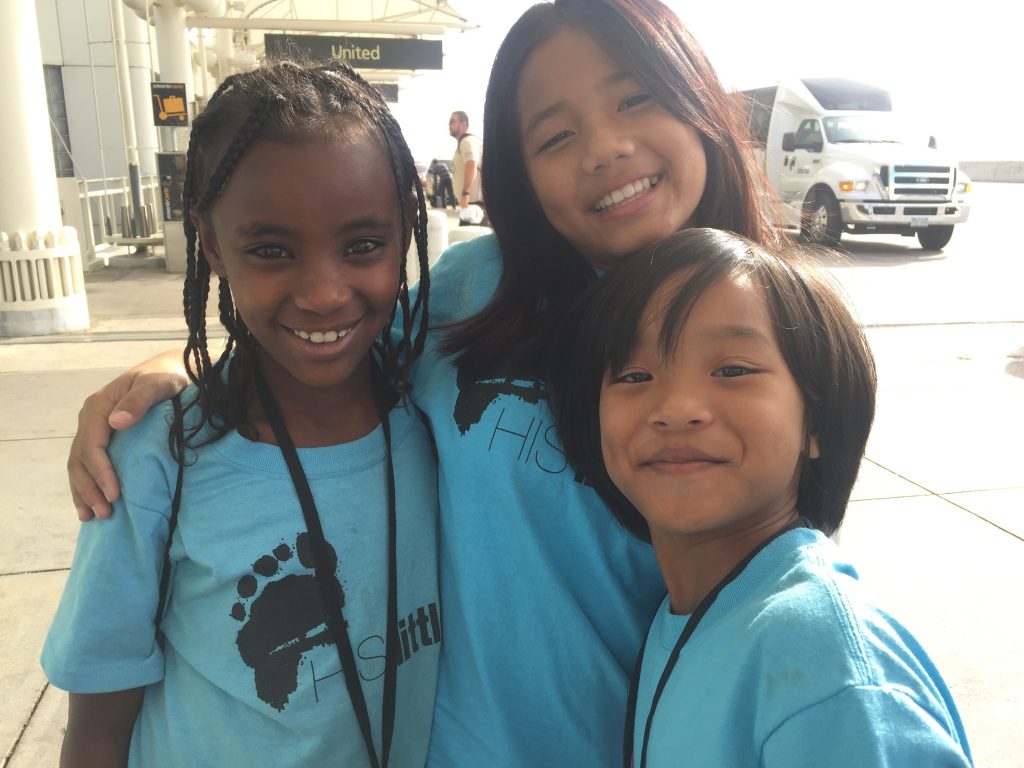 Here comes the HLF Bus! Smile!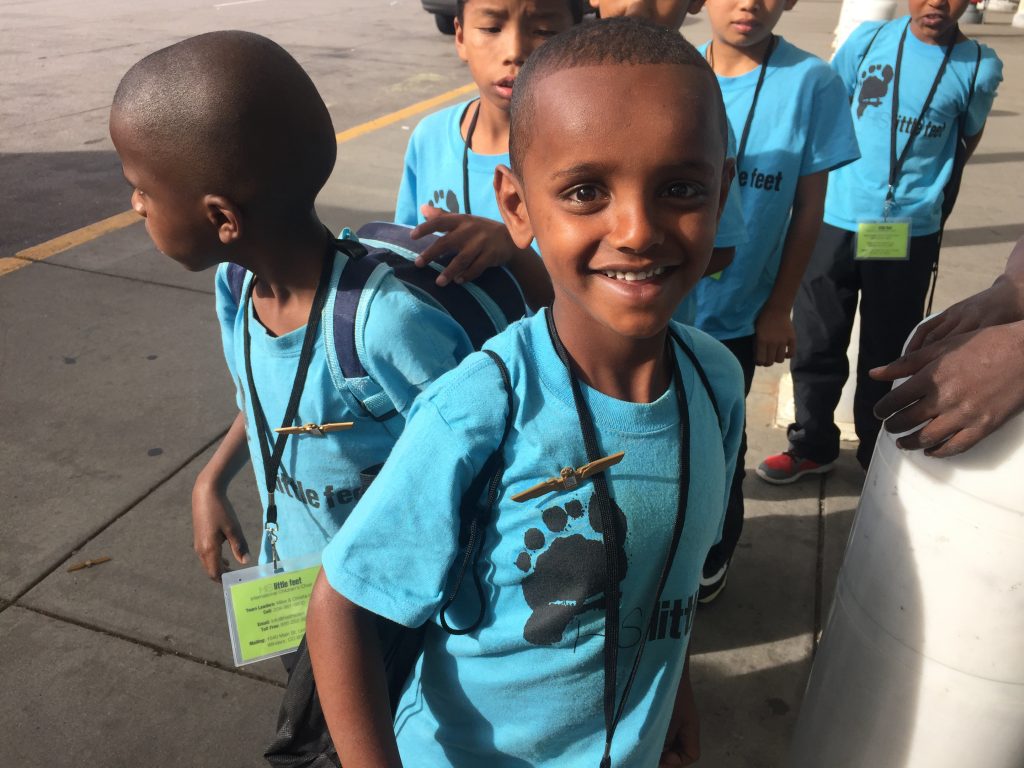 Yeabkal can't wait to see inside the bus
they'll be traveling the country in!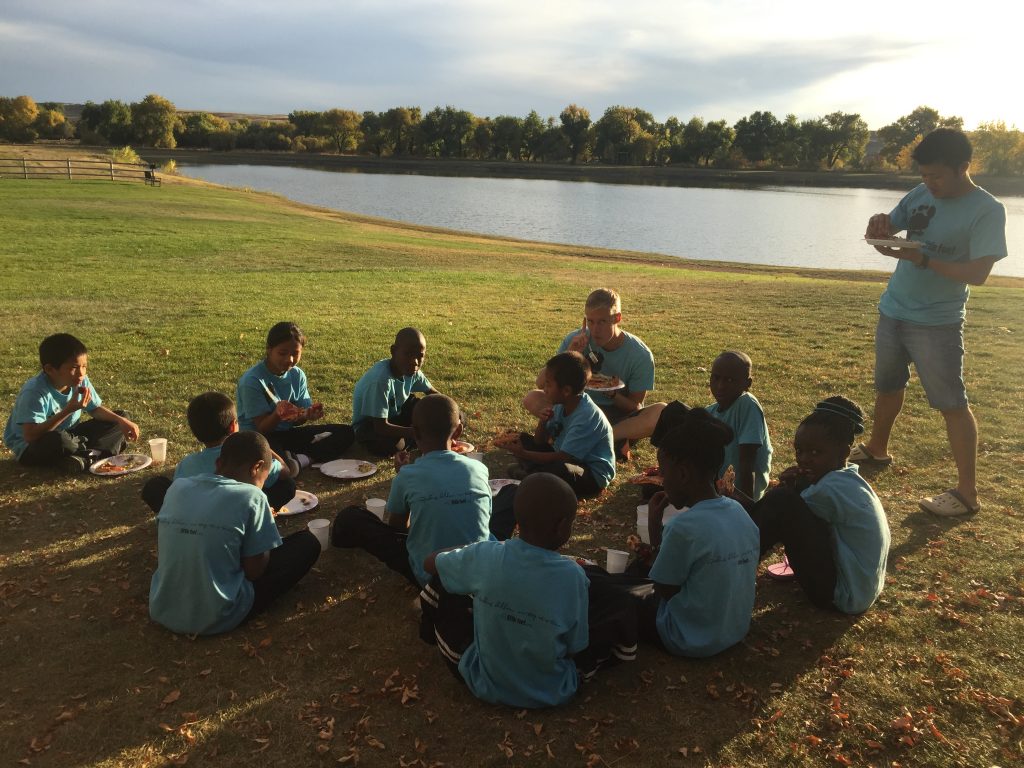 First team meal in America..
Auntie Christa's famous taco soup on the lawn by the lake –
could it get any better?!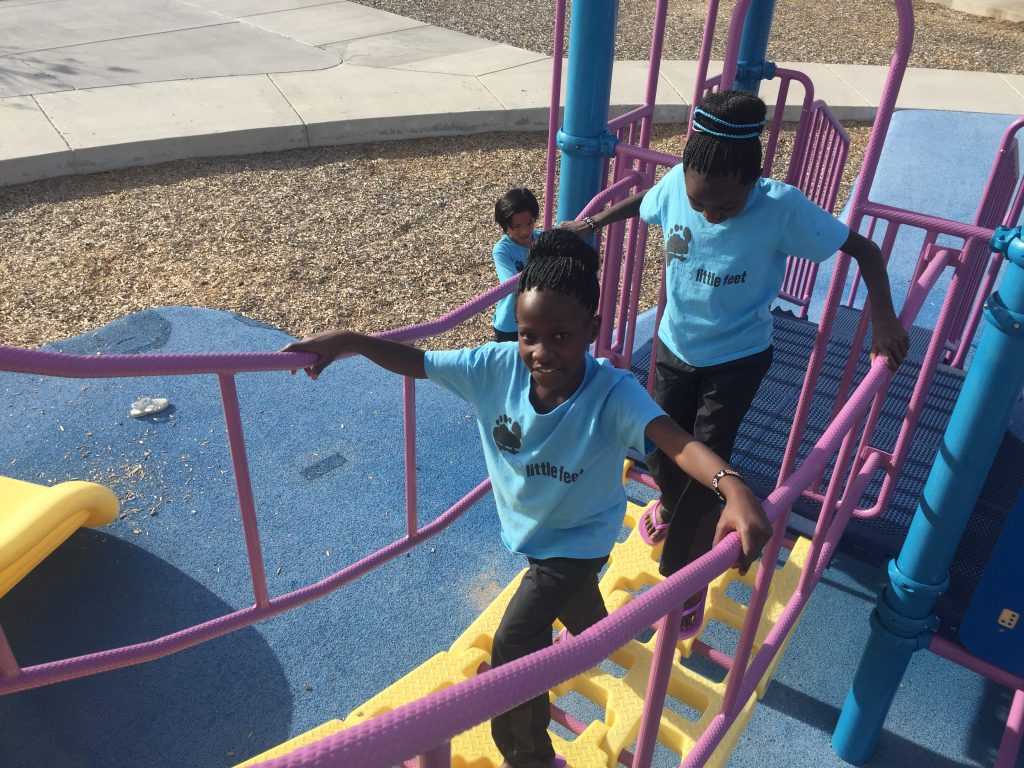 Playing at the park for the first time!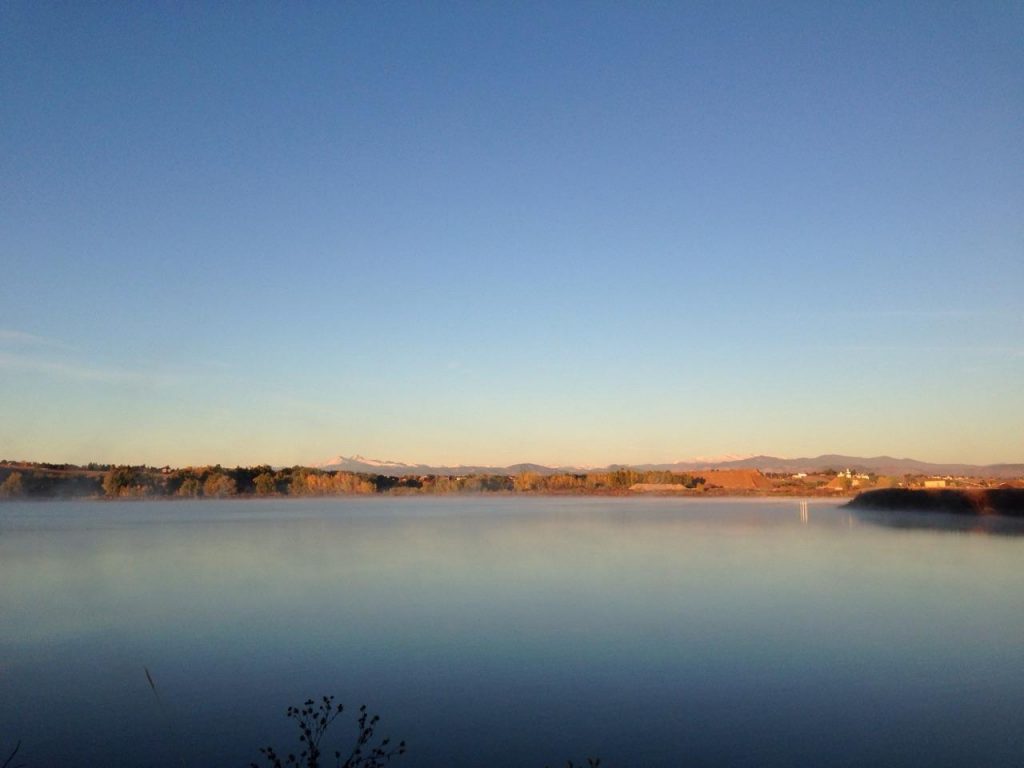 The children have been in awe at how pretty fall in Colorado is!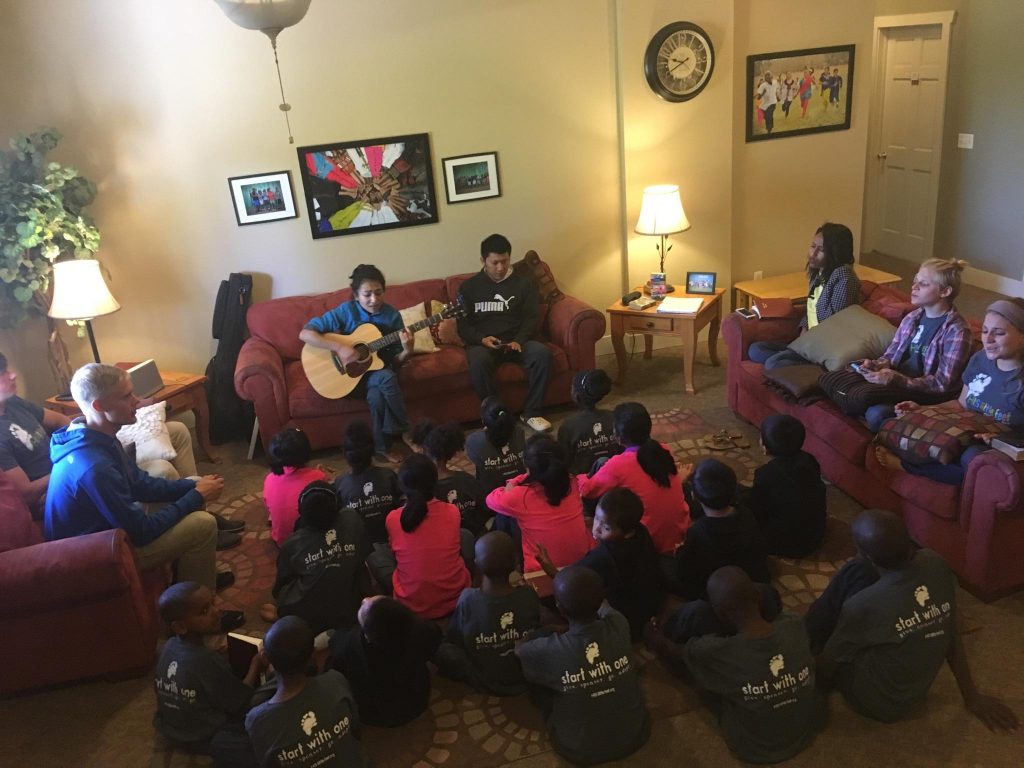 The first worship and devotion time with all four countries!
Praising God, our Father, for His sovereignty
in specifically hand-choosing each of these 20
precious kids to participate in His Little Feet.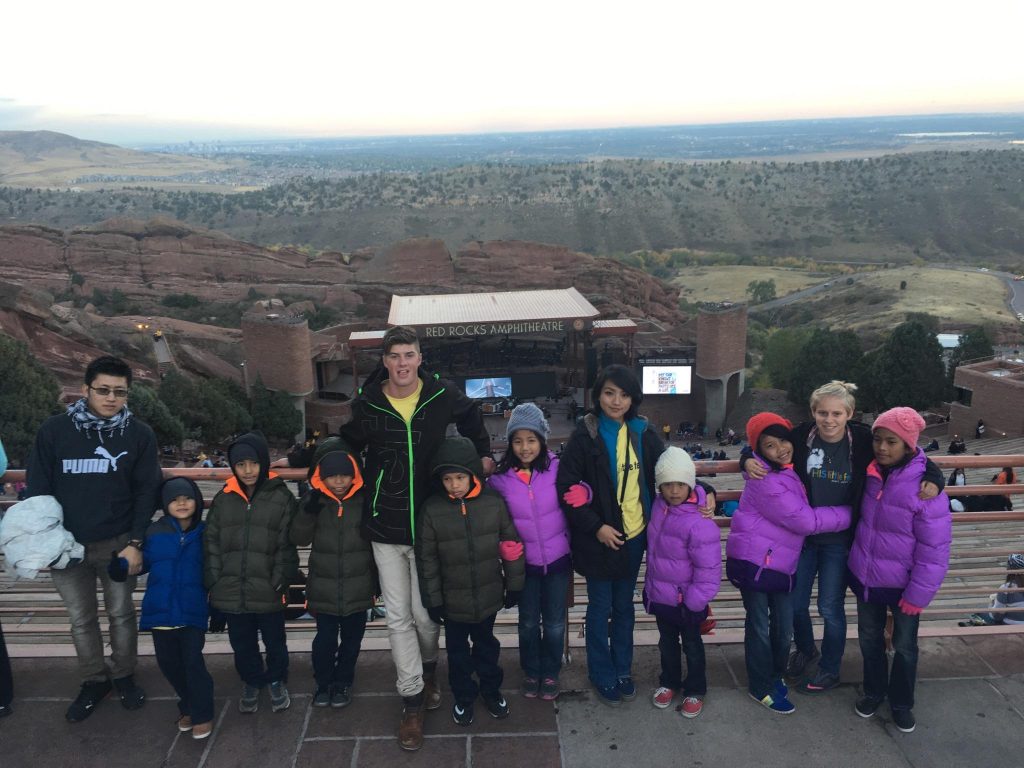 Earlier in the week, the Indian children and staff
had the fun opportunity to work the Compassion table
at Red Rocks for the Casting Crown concert.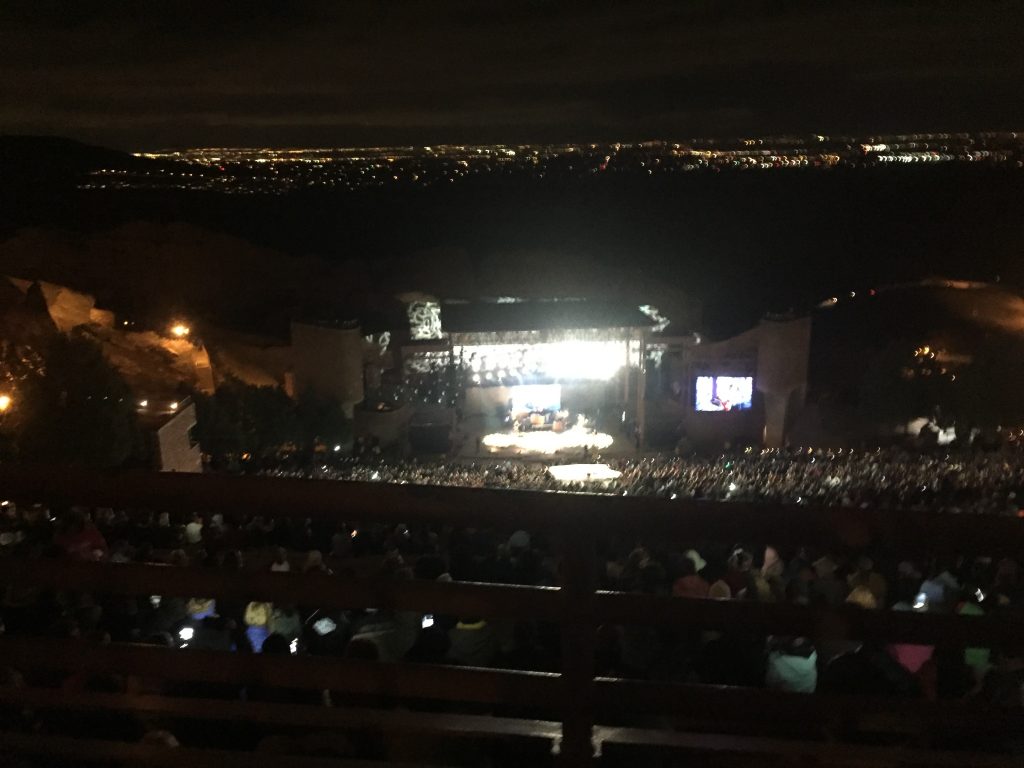 Although it was cold, it was amazing to worship along with
hundreds in one of the most beautiful, natural
amphitheaters in the world!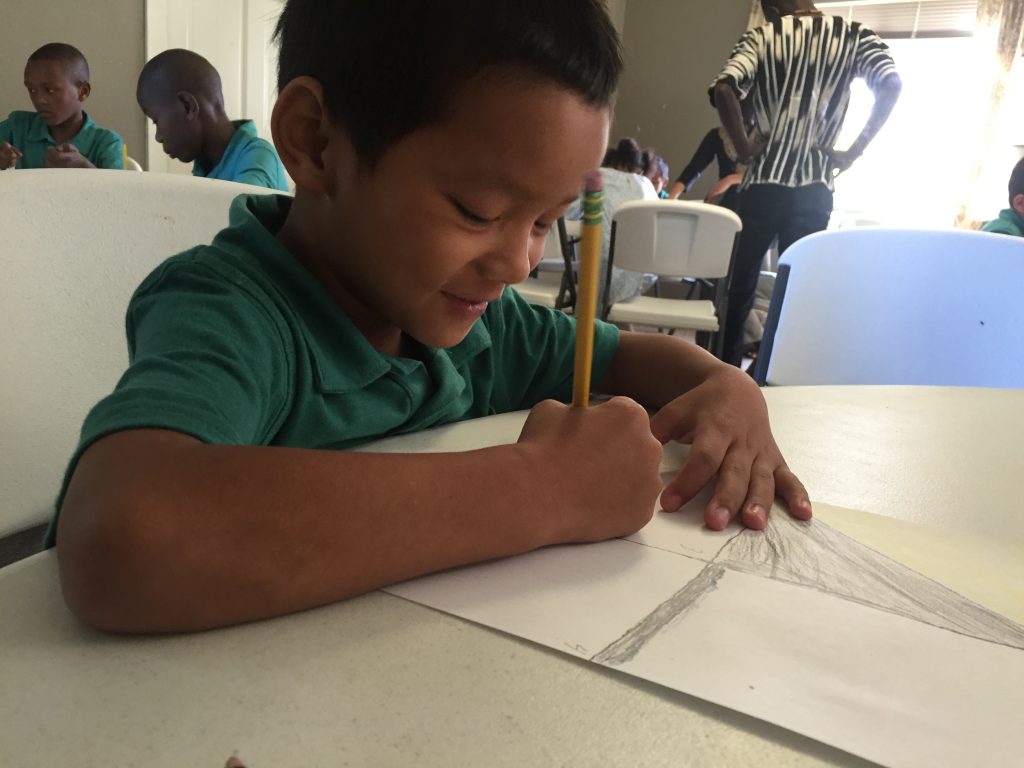 Kimkima drawing a picture for the Aunties and Uncles.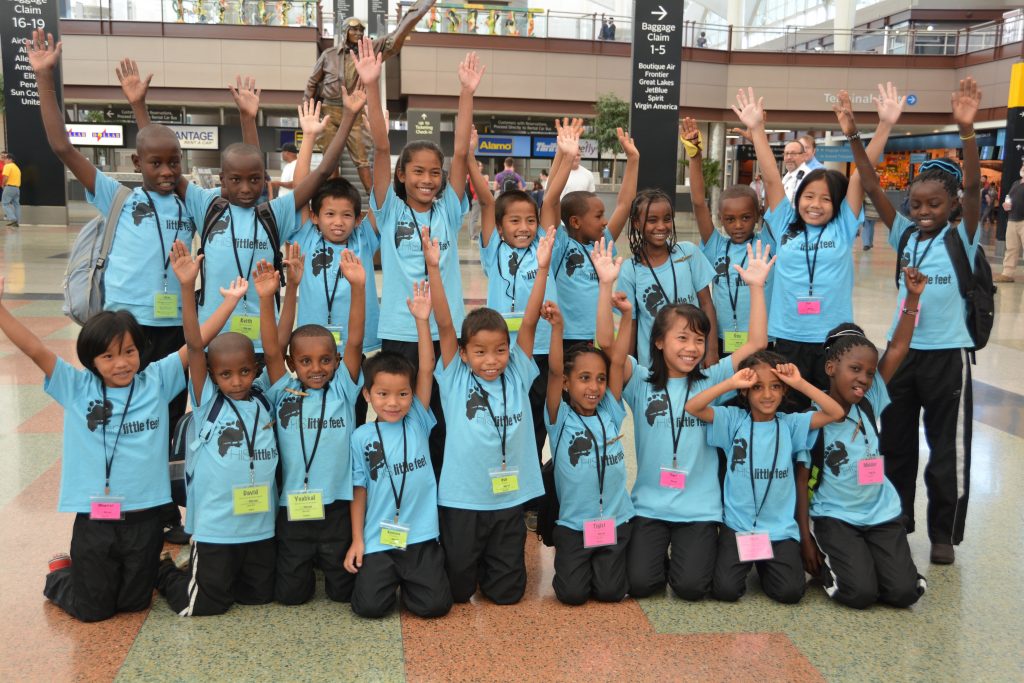 "For You, O Lord, have made me glad by what You have done,
I will sing for joy at the works of Your hands.
How great are Your works, O Lord! Your thoughts are very deep."
Psalm 92:4-5