(our latest steps): The Changing of the Seasons
October 31, 2017
"For everything there is a season,
a time for every activity under heaven."
Ecclesiastes 3:1
The changing of seasons are in full swing here in Colorado. From one day to the next, the weather can change in extreme swings. In the past little bit, we've had beautiful sun-filled days, then wake up to the first flakes of snow for the children to find wonder in.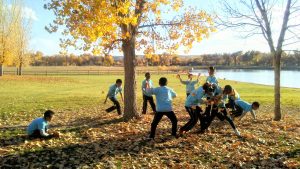 Leaf wars!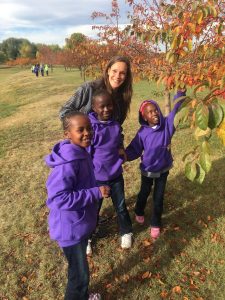 Auntie Megan and the girls enjoy the changing of the colors on the trees.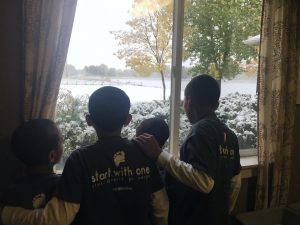 Oh, the wonder of the first snowfall!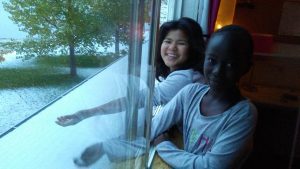 We couldn't believe it's already snowing in October!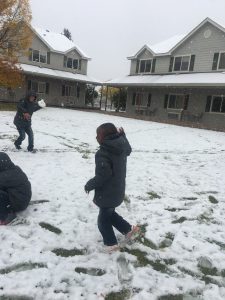 A snowball fight is a must.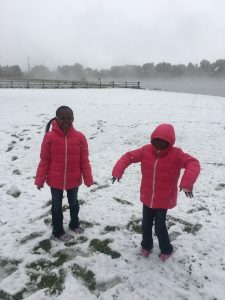 This is such a new experience for all the children!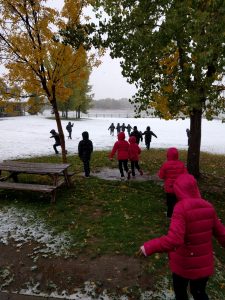 The children loved the weather change!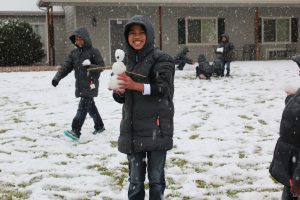 Zonuna from India makes a mini snowman.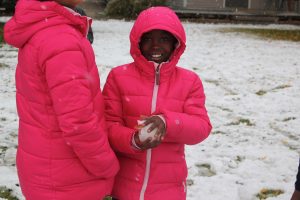 Wanja from Kenya is ready to go with her snowball.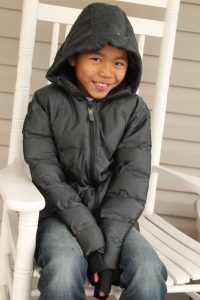 Isaka from India takes a break on the porch from the cold!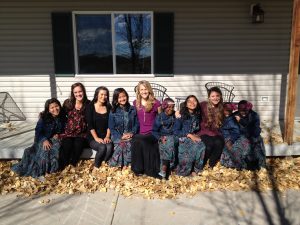 The young ladies had the privilege of attending a special tea at Ellerslie.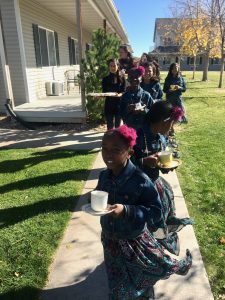 They've got their cups and they are ready for tea time!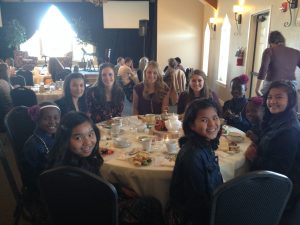 Smiles all around as they enjoyed a special speaker and music.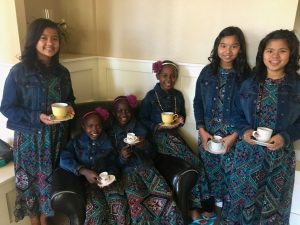 We are so glad to be a part of Ellerslie!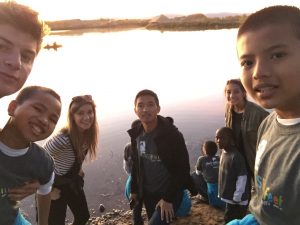 The team all had the privilege of spending a special evening with the Osborne family.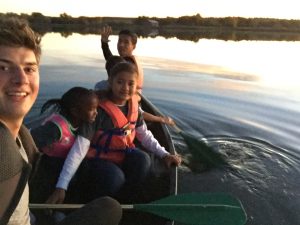 Time on the lake is always fun!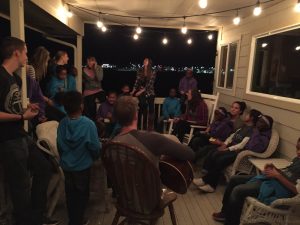 The children loved having a time of worship and sharing.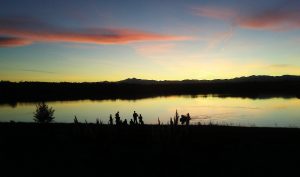 Beautiful sunsets by the lake.
The evening was ended by God giving us a perfect sky.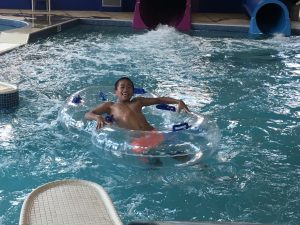 The children had a blast at the indoor pool!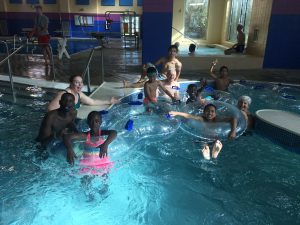 The team loved the relaxing afternoon swimming!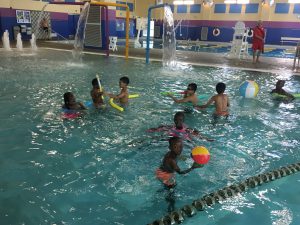 Pool games with noodles and beach balls!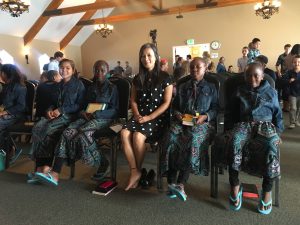 We ended the great week by going to church at Ellerslie and enjoying the message.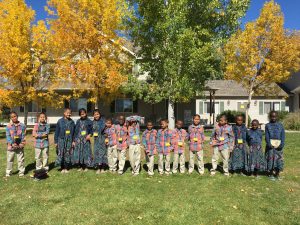 An after church photo of the children and the glorious fall colors of the trees.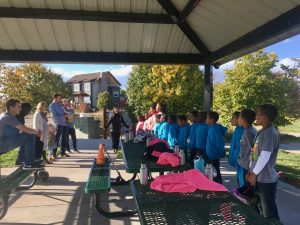 Thank you Dillon family for providing a great meal for the children and team!
Lord, thank you for the changing of seasons and the beauty around us! We pray that you continue to work in and through us as we share with others about you!