(our latest steps): Wrapping Up our Sons and Daughters Tour
August 3, 2017
Wow! What an amazing, fun-filled time we have had with the choir as we have celebrated the ending of our memorable Sons and Daughters Tour!
Below are some of the highlights from the past 2 weeks:
The children loved their camping experience in the Colorado Rockies!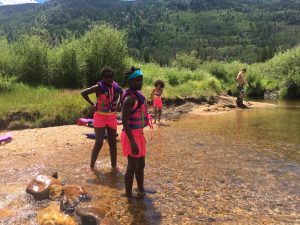 Melda and Marvelous from Kenya brave the cold
creek while the team camped in the mountains.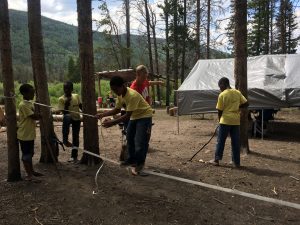 It's important to work on balance while camping!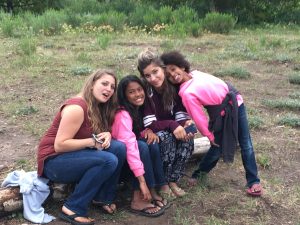 These smiles!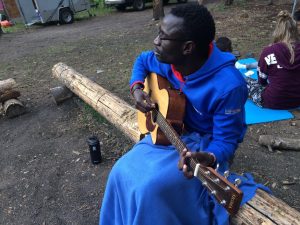 Uncle Saul loved leading the team in songs in the evening!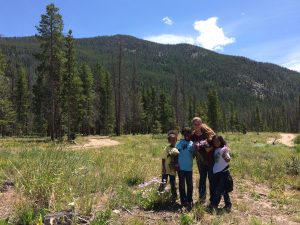 Beauty all around!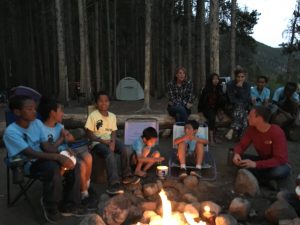 Campfires and stories are a must!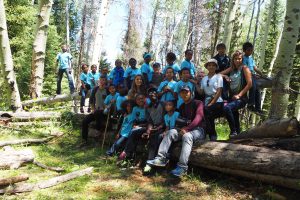 The children and staff loved camping! From smore's
to campfire's and songs, it was so much fun!
Our last concert of the year was held at
Ellerslie Church. Auntie Angela and Auntie Christa
made the song "Not For a Moment" extra special
by sharing the solo with the children.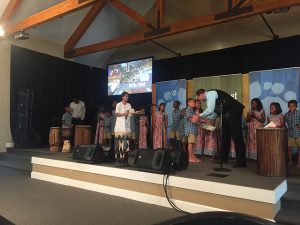 We are so proud of all that the children have accomplished!
At the end of the tour, we celebrate their graduation
from the Life Training Academy. Here, Dawnga from India
is receiving his certificate of completion.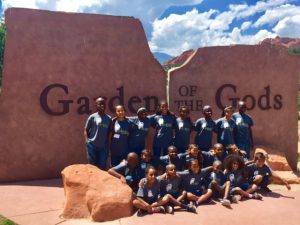 The children and staff had a special afternoon of
exploring Garden of the Gods outside of Colorado Springs.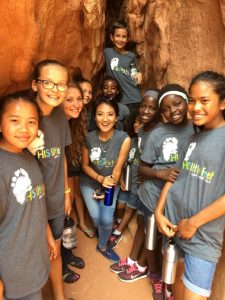 Enjoying the caves and rocks of Garden of the Gods with the D'Acquisto kids!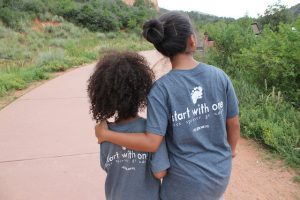 Life is better with a friend.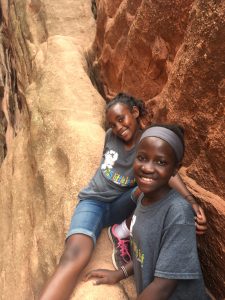 Seble and Melda loved climbing the rock
formations with each other!
___________________________
We also had some special birthdays that we celebrated!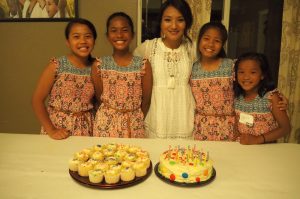 Auntie Angela loved being surrounded by the
choir children on her special day!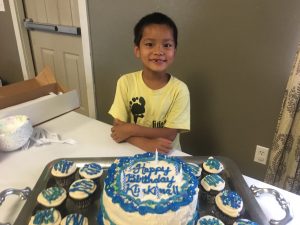 Kimkima, from India, was celebrated on his birthday.
His sweet smile could not be contained!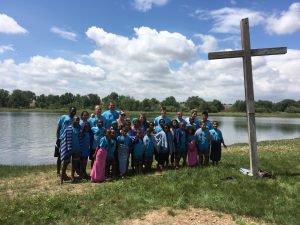 Priceless memories have been made!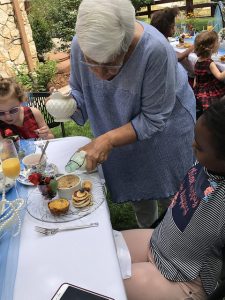 The girls had a very special time of tea
and lake fun before preparing to head back
to India, Kenya, and Ethiopia.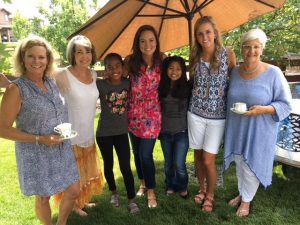 Thank you Cathy, Janet, Annie, Mandy, and Ila
for such a beautiful garden tea and nail fun!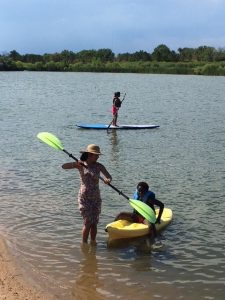 It's always a great time when you're able
to play at the lake!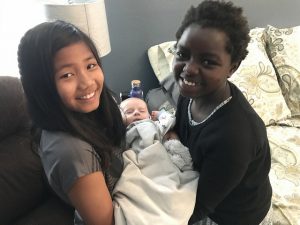 Feli from India and Marvelous from Kenya take a
moment to hold sweet baby Michael.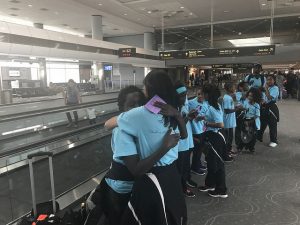 The children say their final goodbyes.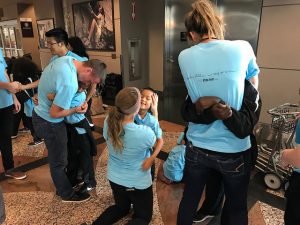 The U.S. staff give out their final hugs and
encouraging words to the kids. They have
poured so much love into them all!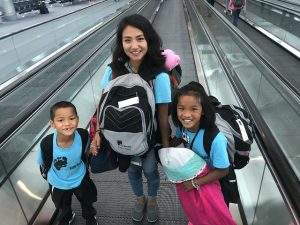 Kimkima, Auntie Angela, and Muanteii are
ready to board the plane at Denver International Airport!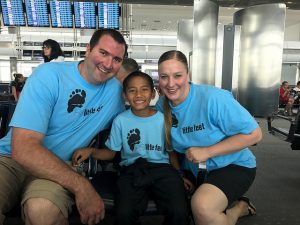 Uncle Mike and Auntie Christa, the founders of
His Little Feet, share a special moment with Munga from
India before he gets on the plane.
The Sons and Daughters choir and staff have been such an encouragement to so many! We know that as we said goodbye to the children, we were sending them off to their countries with the armor on!