Go on a Mission Trip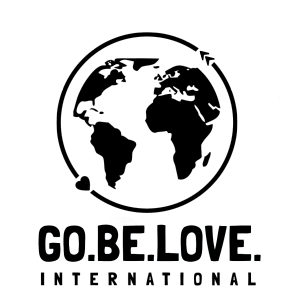 His Little Feet partners with
Go Be Love International
 to helps enlist and equip individuals, groups and/or churches to fulfill the biblical mandate given in James 1:27 to "visit orphans and widows in their distress."
Go Be Love International is a 501(c)3 nonprofit mission-supporting organization established in 2005 under the name Visiting Orphans. Today, their mission has expanded to include caring for families and communities, orphan prevention, and missionary care.
Go Be Love partners with organizations, orphanages, and ministries around the world that care for children and communities. Every trip is different, but in each case they send God's people to come alongside their partners to encourage, to assist, to help raise awareness, and above all – to love people in Jesus' name. Their trips are about "being" rather than "doing." They believe that the best place to start is in relationship with one another.
Today, there are over 150 million orphans living in the world. They believe that putting God's people in proximity to them is the beginning of making serious change. So, instead of sending a check…send yourself!
He is not fool who gives up what he cannot keep to gain that which he cannot lose.
— Jim Elliot