Team Meals & Supplies
Our hope is blessing the team while they are at home on campus in Windsor, CO by providing food for various meals, non-perishable groceries and/or supplies. This can be in the form of a hot meal, a home-made meal that can be frozen, take-out, grocery/supply list items from the list below or financial provision for a meal(s). This is a great opportunity for you and/or your family to serve and bless children from around the world! Also, we have also found it works well when small groups and Bible Studies choose to serve together and sign up to bring a few meals. What a great way to literally live out James 1:27!
PROVIDE A PREPARED MEAL:
Login to mealtrain.com
Sign up for desired date & meal
Specify what type of food you will bring
Submit your reservation
An e-mail will be sent to you with meal suggestions, instructions and drop-off times. You will also receive reminder emails prior to your scheduled meal delivery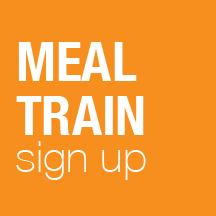 PROVIDE FINANCIALLY FOR A MEAL:
Suggested Amounts – $100 Team Breakfast; $120 for Team Lunch; $150 for Team Dinners
HLF Staff will prepare a meal for the team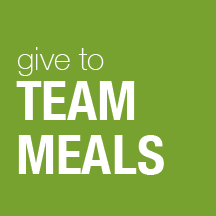 NON-PERISHABLE GROCERIES OR SUPPLIES:
Items from the supply list can be delivered to the HLF Team in Windsor, CO or shipped to us at our mailing address.
DELIVERY in PERSON: Please email us at [email protected] or call our office at 866-252-3988 to arrange a time for drop off. We ask that you do not drop off or have groceries or supplies delivered to our mailing address.
MAILING ADDRESS: His Little Feet | 1540 Main Street, Unit 218-290 | Windsor, CO 80550 (please do not mail groceries to this address, contact our office by email [email protected] or call our office at 866-252-3988 for delivery instructions).
TEAM GROCERIES:
Cereal (Honey Nut Cheerios, Corn Flakes, Raisin Bran, Honey Bunches of Oats)
Oats
Ketchup
Mustard
Mayonnaise
Hot Sauce (Sriracha, Franks Red Hot)
Salt
Pepper
Garlic Powder
Dried Oregano
Dried Parsley
Dried Basil
Dried Cilantro
Dried Paprika
Dried Italian Seasoning
Curry Powder
Traeger Smoker Pellets
Pam Cooking Spray
Chicken Stock
Tortilla Chips
Canned Pinto Beans
Canned Black Beans
Canned Crushed Tomatoes
Canned Diced Tomatoes
Canned Corn
Canned Green Beans
Canned Mandarin Oranges
Canned Peaches
Canned Pineapple
Basmati or Jasmine Rice
Red Lentils
Dried Pinto Beans
Dried Black Beans
Spaghetti Noodles
Spaghetti Sauce
Olive Oil
TEAM SUPPLIES:
Toilet Paper
Paper towels
Dish Soap
Hand Soap
409
Windex
Toilet Bowl Cleaner
Toilet Bowl Disposable Wands
Clorox Wipes
Baby Wipes
SheaMoisture 100% Extra Virgin Coconut Oil – 10.5 fl oz
Vaseline Intensive Care Cocoa Radiant Lotion – !0 oz
Dove Zero Aluminum Deodorant (2.6oz.) – Original Scent
Crest Kid's Anticavity Fluoride Toothpaste (4.2oz.)
Vaseline Lip Therapy Advanced Healing Moisture (0.7oz/2ct)
SheaMoisture Raw Shea Butter Body Wash – 13 fl oz.
Dove Derma Care Scalp Pure Daily Care Anti Dandruff 2 in 1 Shampoo and Conditioner – 12 oz.
Head and Shoulders Classic Clean 2-in-1 Dandruff Shampoo and Conditioner – 12.8 oz
Kleenex Boxes
Gallon Freezer Ziplocks
Quart Freezer Ziplocks
Snack Size Ziplocks
Dish Scrubbers
And hope does not disappoint us, because God has poured out his love into our hearts…
— Romans 5:5