(our latest steps): A New Creation
For ten months, a team of 18 children, 10 adults, and 2 young children
travelled through 35 states, proclaiming the Gospel
and advocating for the least of these.
Songs of praise were sung. Lives were changed in concerts and host homes.
Hundreds of children were sponsored through Compassion.


We rejoice in all of this –
but the greatest joy has been seeing these children's lives
transformed by Jesus Christ.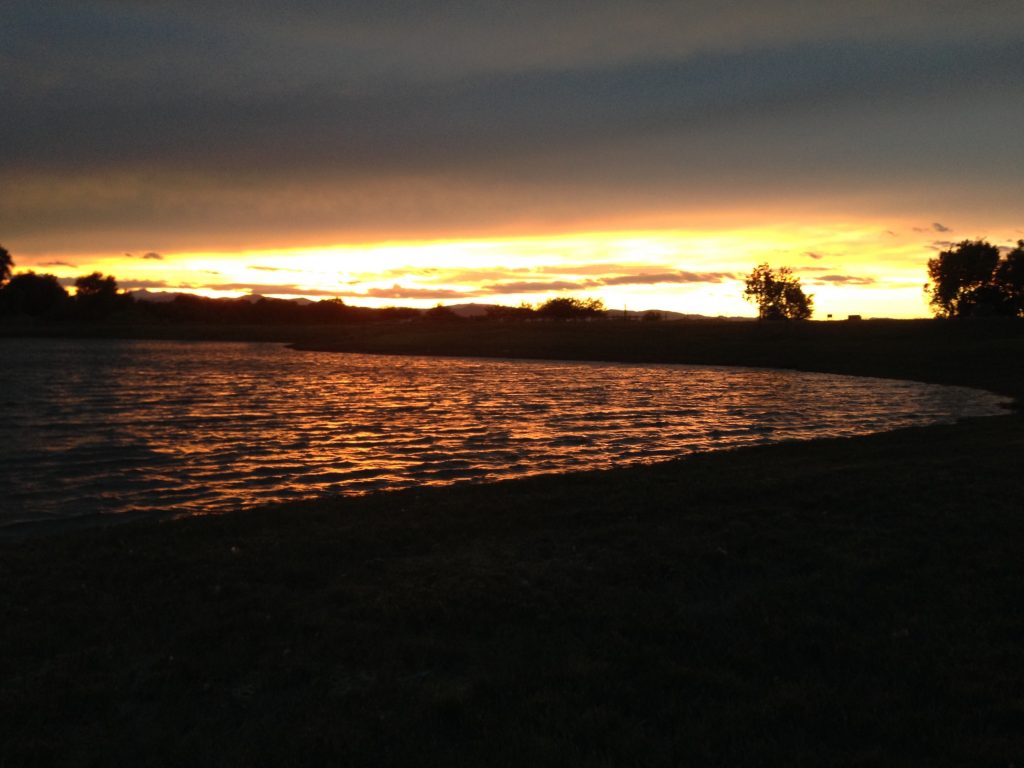 This week, as our last week of the 2015-2016 Forever His tour.
we spent time celebrating the new life God has given us
through His son.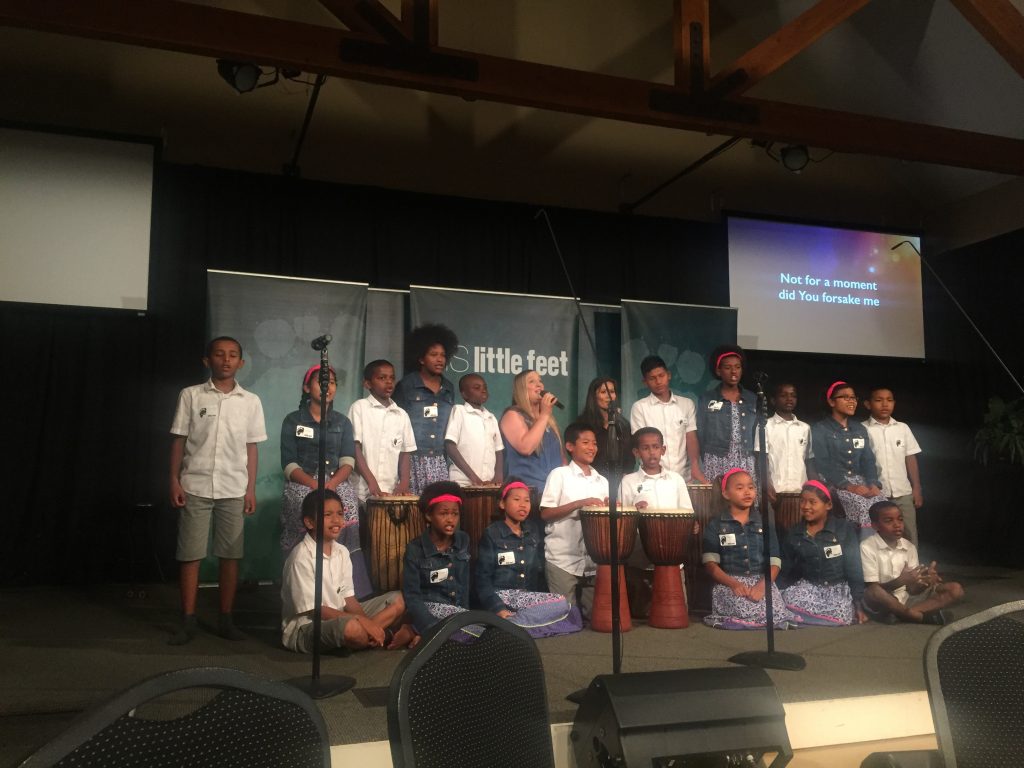 We had a big End of Tour Celebration
where the children sang some final songs.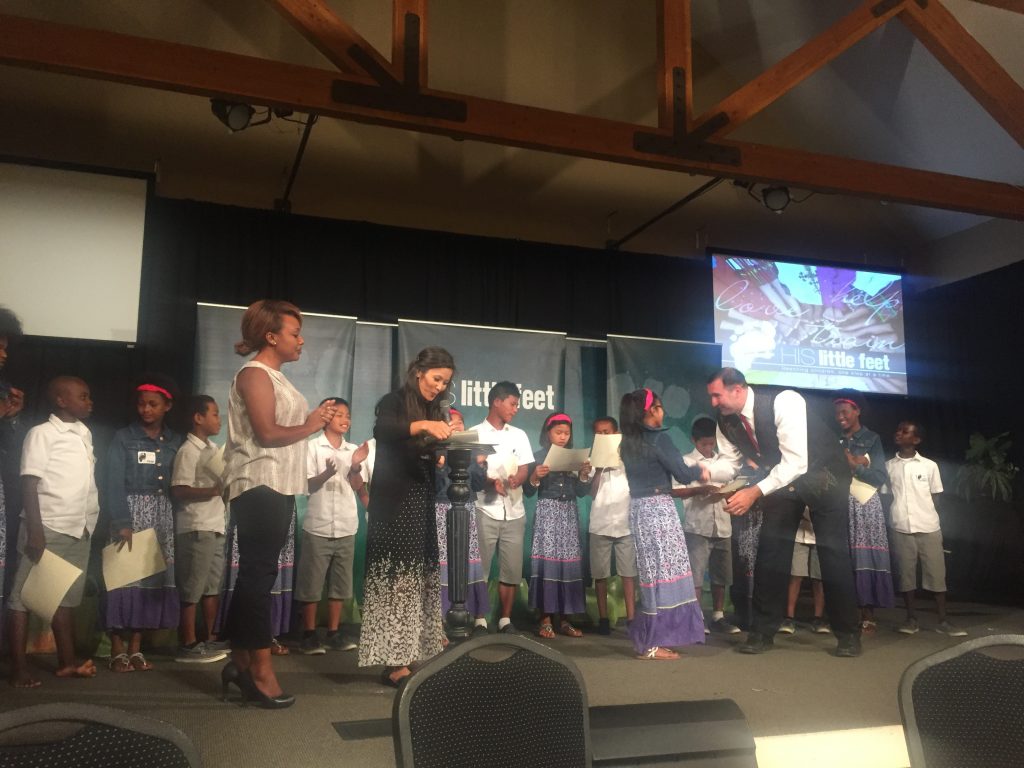 Each child was presented with a certificate
for graduating from the His Little Feet Life Training Academy.
They even shared an official handshake with the HLF President,
Uncle Mikey! 🙂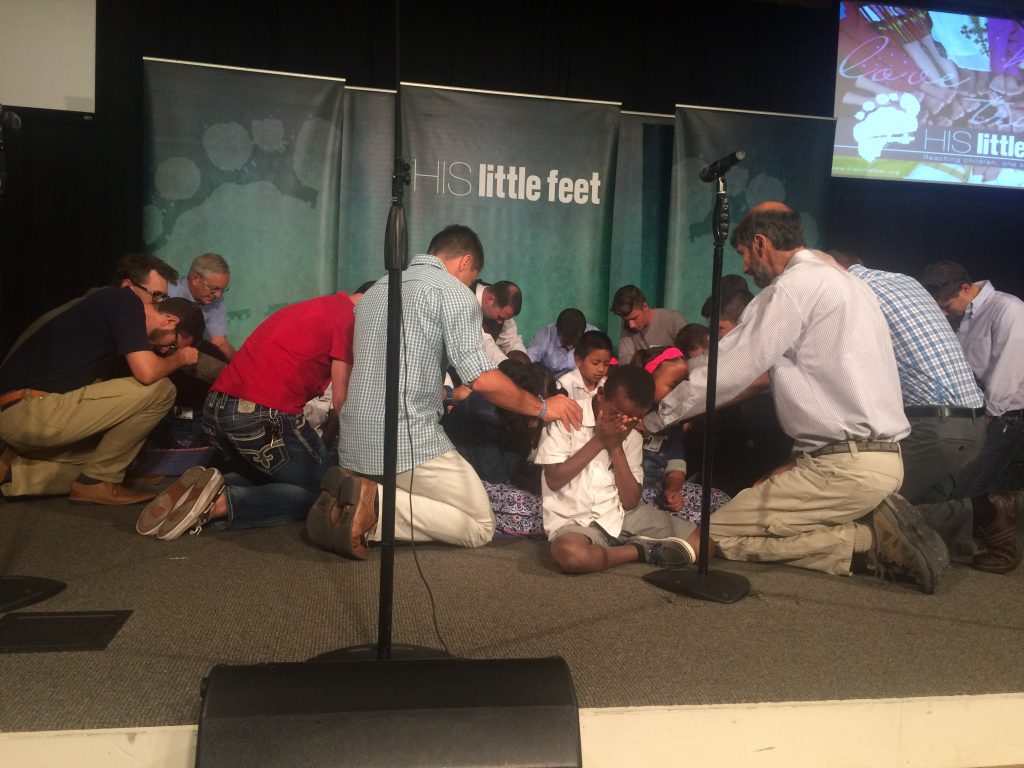 The children were prayed for and commissioned out
to go and be lights in their home countries.
It was so encouraging!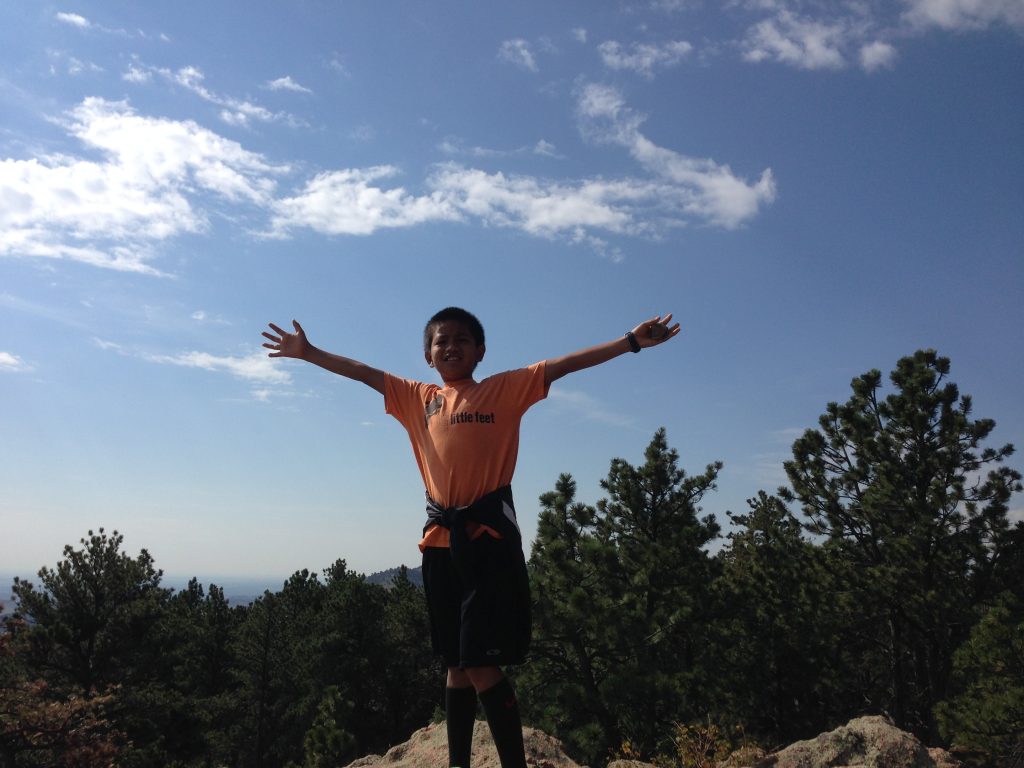 The Uncles took the boys on a "Guy's Day Out".
They hiked all the way to the top of Horsetooth Mountain.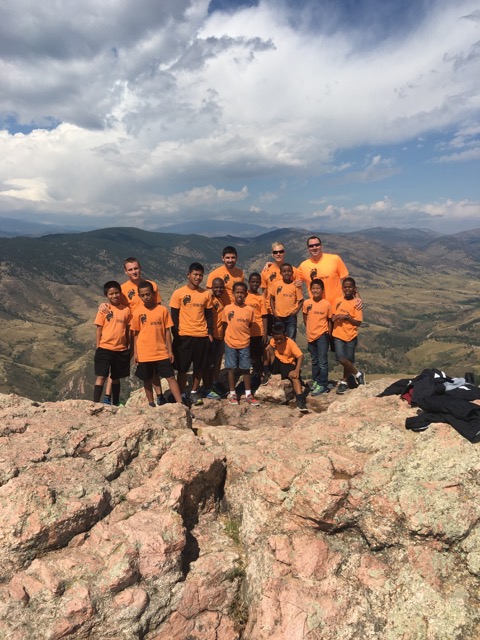 "For the Lord is the great God,
    the great King above all gods.
In his hand are the depths of the earth,
    and the mountain peaks belong to him.
The sea is his, for he made it,
    and his hands formed the dry land."
Psalm 95:3-5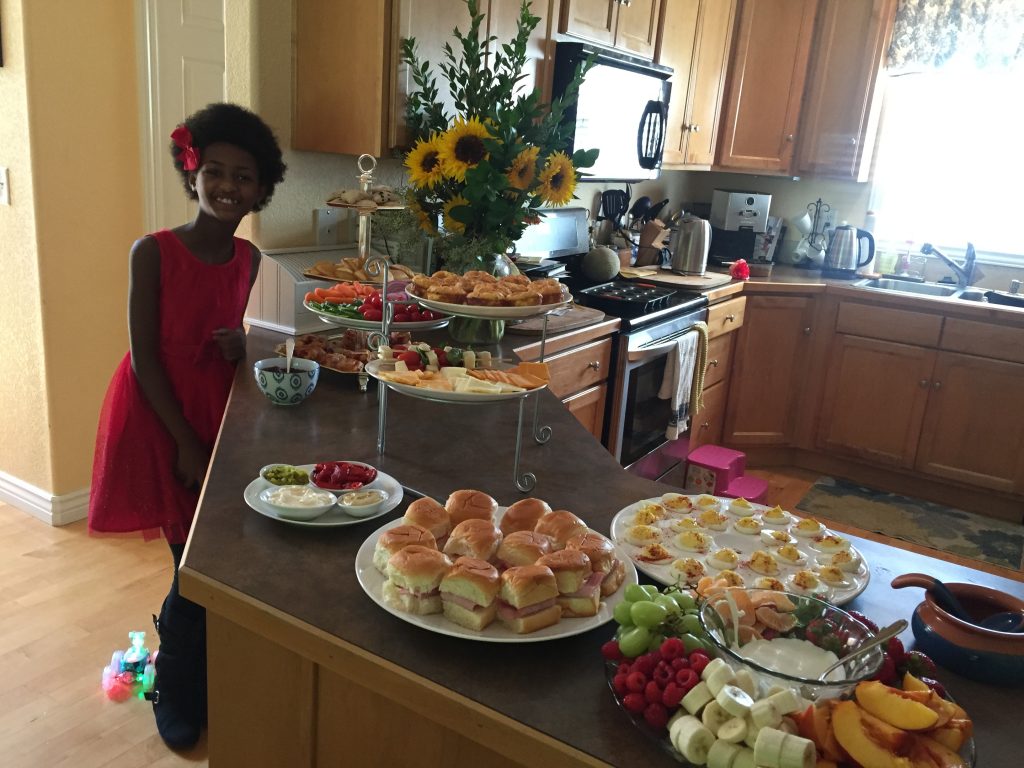 The Aunties and girls had a beautiful Ladies Tea
at the Hahn's home.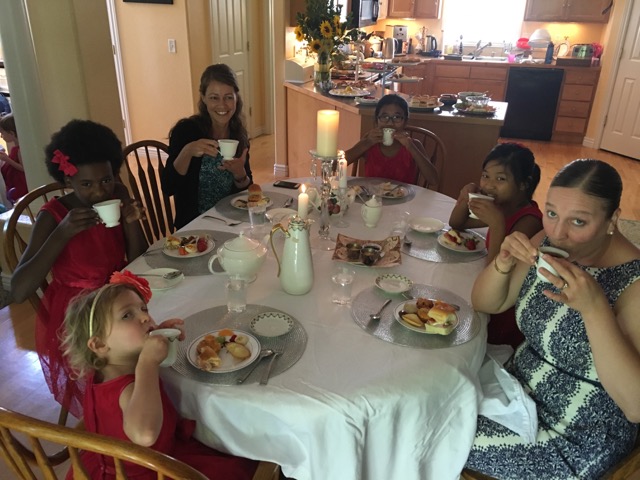 They dressed up, nibbled on tiny sandwiches,
and drank teas from all over the world.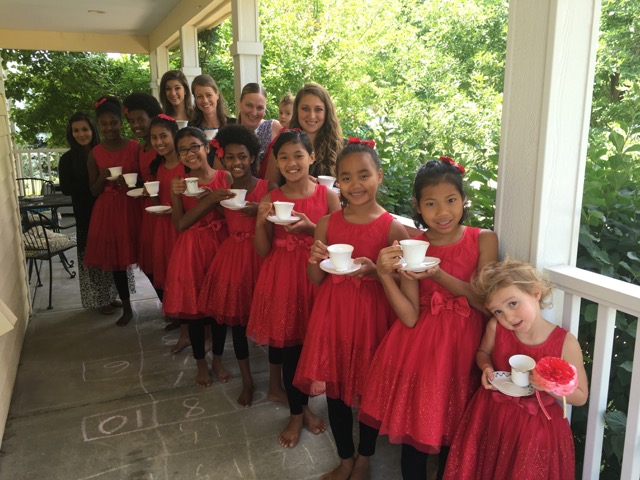 "Your beauty should not come from outward adornment
such as braided hair or gold jewelry or fine clothes,
but from the inner disposition of your heart,
the unfading beauty of a gentle and quiet spirit,
which is precious in God's sight."
1 Peter 3: 3-4
We celebrated some special birthdays…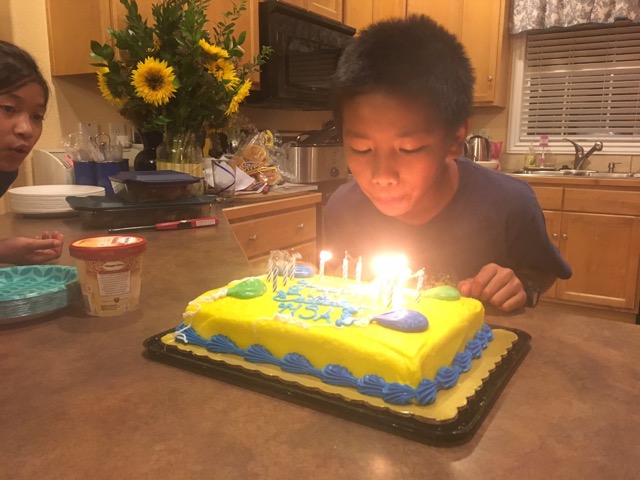 Happy Birthday MSA!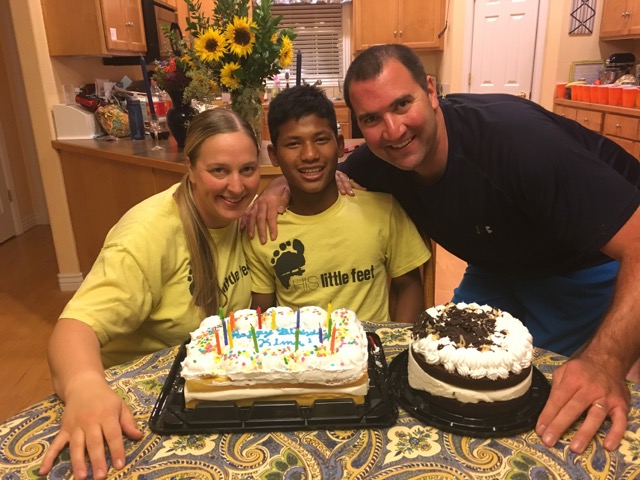 Happy Birthday Kima!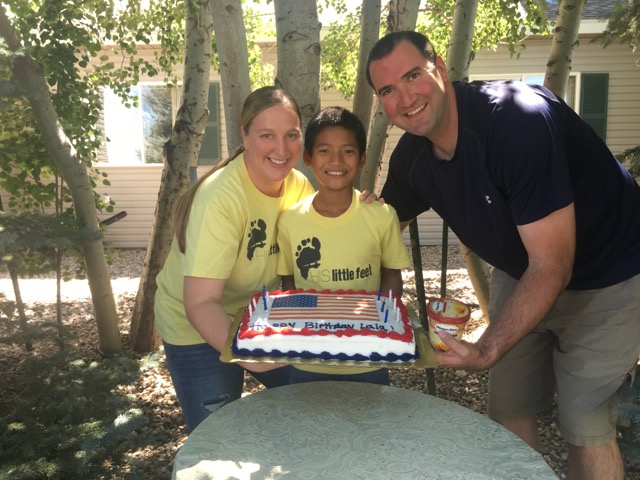 Happy Birthday Laia!


And what better way to end the tour and celebrate
the children than with baptisms!
Each child individually decided they wanted to share publicly
the redemption that happened in their lives this year,
and their personal decision to accept and follow Jesus Christ.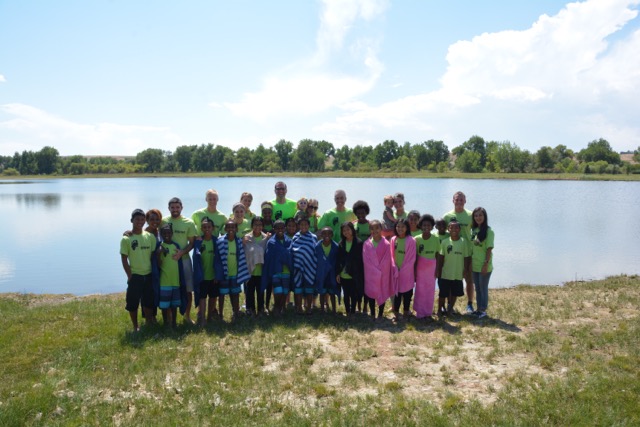 "And this water symbolizes baptism that now saves you also—
not the removal of dirt from the body but the pledge of a clear conscience toward God.
It saves you by the resurrection of Jesus Christ…"
1 Peter 3:21

"We were buried therefore with him by baptism into death,
in order that, just as Christ was raised from the dead by the glory of the Father,
we too might walk in newness of life."
Romans 6:4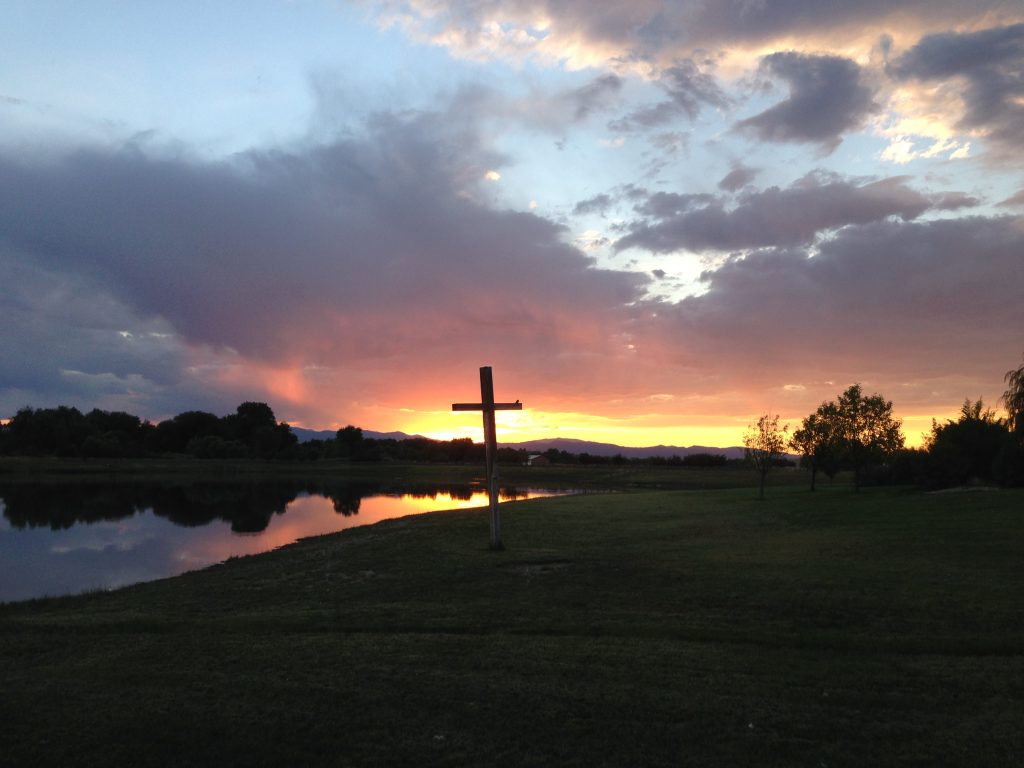 To everyone who has prayed over our ministry and the choir children
this year, THANK YOU! We have been so moved by what
the Lord has done this tour. Please keep us in your prayers
as we prepare for the next journey ahead!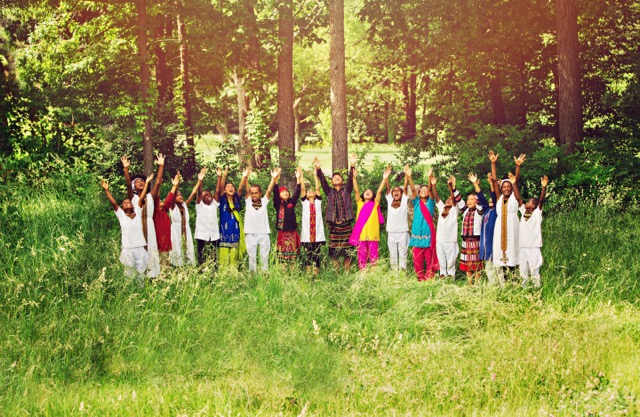 "Have I not commanded you? Be strong and courageous.
Do not be afraid; do not be discouraged,
for the Lord your God will be with you wherever you go."
Joshua 1:9
Sing to him, sing praise to him; tell of all his wonderful acts.
— I Chronicles 16:4